West Mexico Tour Report 2013
9th March - 20th March 2013
TOUR HIGHLIGHTS:
Either for rarity value, excellent views or simply a group favourite.
Rufous-necked Wood Rail
Boat-billed Heron
Elegant Quail
Banded Quail
Buff-collared Nightjar
Eared Poorwill
Northern Potoo
Colima Pygmy Owl
Military Macaw
Mexican Parrotlet
Golden-crowned Emerald
Bumblebee Hummingbird
Amethyst-throated Hummingbird
Green-fronted Hummingbird
Mexican Woodnymph
Golden-cheeked Woodpecker
Grey-crowned Woodpecker
White-naped Swift
Mountain Trogon
Citreoline Trogon
Russet-crowned Motmot
Blue Mockingbird
Spotted Wren
Happy Wren

Aztec Thrush
Grey Silky-Flycatcher
Grey-collard Becard
Flammulated Flycatcher
Tufted Jay
Purplish-backed Jay
San Blas Jay
Transvolcanic Jay
Golden Vireo
Red Warbler
Colima Warbler
Fan-tailed Warbler
Golden-browed Warbler
Chestnut-sided Shrike-Vireo
Collared Towhee
Red-headed Tanager
Rosy Thrush-Tanager
Black-chested Sparrow
Rufous-capped Brush-Finch
Green-striped Brush-Finch
Orange-breasted Bunting
Rusty-crowned ground-Sparrow
Yellow-winged Cacique
Yellow-headed Blackbird (50,000)
SUMMARY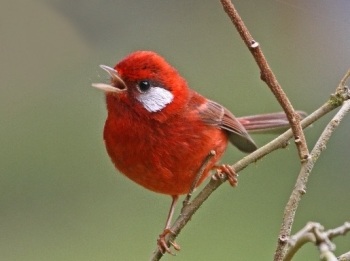 This was our very first tour to Mexico and I must say it exceeded all our expectations. A country fraught with bad press that it seems hard to shake off, we urge you to not believe all you hear and read. Mexico is a beautiful country teeming with good birds including many endemics, it has fantastic scenery, great hotels, fabulous food and lovely friendly people. We were all pleasantly surprised at just how friendly the locals were everywhere we went. Everyone smiled and waved at us and many locals would talk about the birdlife around their homes. Having been to Texas and Arizona several times each I think Mexico has everything those two states has and far more beside. If you want a mix of North American west coast warblers, alongside many Central American birds in their most Northern range, and then add lots of endemics and specialities then Mexico has it all. See some of the highlights above to get a flavour of the birds we saw, it was simply fantastic and we very much look forward to returning in 2017.