Birding Tours to Europe, Africa, Asia, The Americas & Beyond!
Here you can find a wide variety of exciting birding tours from around the world. Birding is our passion and we enjoy sharing our experience with other like-minded travellers, from beginners to expert alike. We truly believe that our combination of small groups, competitively priced and attractive itineraries, and our excellent leaders will provide you with the perfect birding and wildlife tour. So let's go birding!
The stunning Stresemann's Bushcrow (on right) is a species we should see on our Ethiopia tour in November 2020.
If you have any questions about our tours or want to discuss them in detail, please call our office on 01782 - 929482, or email [email protected]
Or use our CONTACT PAGE to send us a message.
We've been busy adding some new tours to our website over the holidays, and there will be more on the way in the very near future!
Uganda needs no introduction. It is home to some of the most awesome bird and mammal experiences in Africa. Key targets inc African Green Broadbill, Green-breasted Pitta, Papyrus Gonolek, Red-throated Alethe and the incomparable Shoebill, as well as all those Albertine Rift endemics. As if the birds aren't enough, there's Gorillas and Chimpanzees too! Just 4 spaces left!
Our unique 2 week tour visits the Cyclops & Arfak Mountains, Sorong & Waigeo. Imagine watching the amazing displays of Wilson's, Twelve-wired and King Bop's. Othe key species inc Red, Lesser & Magnificent Bop's, Pale-billed Sicklebill, Vogelkop Superb Bop, Western Parotia, Vogelkop Bowerbird, Western Crowned Pigeon, Papuan Pitta and more. Just 2 spaces left!
Colombia has quickly risen to stardom as the number one birding destination in South America. With its 1900+ species of birds, it holds more than any other country in the world. Of added interest are the almost 90 endemic species to be found here. We'll look for such iconic birds as Bogota Rail, Brown-banded, Bicolored, Crescent-faced, Undulated and Slate-crowned Antpittas & much more!
We are delighted to announce our new partnership with Birdwatch Magazine and are offering two reader holidays to northern India in late 2020.
The first tour visits Jhalana Safari Park in search of Leopard, before heading to Ranthambhore, which offers a great chance to observe the majestic Bengal Tiger. Following this we will head to Agra and the incomparable Taj Mahal before reaching the Chambal River with its Indian Skimmers, and finally the birding mecca of Bharatpur. As well as the amazing wildlife, we will, of course, focus on the wealth of birdlife on offer. From Sarus Cranes and Black-necked Storks, to some of the best birds in the subcontinent such as Black-bellied Tern, Indian Courser, Painted Sandgrouse, Siberian Rubythroat, Brook's Leaf Warbler and Sind Sparrow.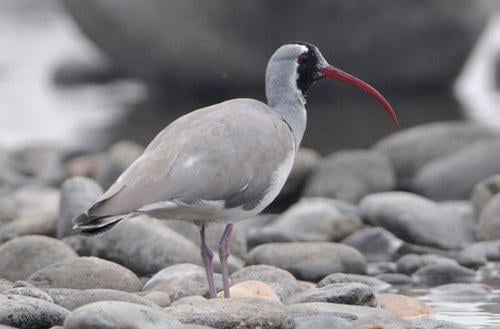 Our second tour reaches the foothills of the mighty Himalayas at Corbett National Park, Pangot and Sat Tal. Key target species include Ibisbill and Wallcreeper, but there's a multitude of other amazing species. High on our 'want list' will be Cheer Pheasant, Tawny Fish Owl, Scaly-breasted Woodpecker, Collared Falconet, Black-headed Jay, Chestnut-headed Tesia, Upland Pipit, Spot-winged Grosbeak and more amongst a plethora of babblers, bulbuls, thrushes, warblers, finches and buntings. Plus the added exceitement of more Tiger sightings.