Welcome to the Zoothera Birding Website
Birding Tours to Europe, Africa, Asia, The Americas & Beyond!
Here you can find a wide variety of exciting birding tours from around the world. Birding is our passion and we enjoy sharing our experience with other like-minded travellers, from beginners to expert alike. We truly believe that our combination of small groups, competitively priced and attractive itineraries, and our excellent leaders will provide you with the perfect birding and wildlife tour. So let's go birding!
If you have any questions about our tours or want to discuss them in detail, please call our office on 01782 - 929482, or email [email protected]
Or use our Contact Page to send us a message.
The stunning Arabian Bustard (on right) is a species we should see on our Ethiopia tour in November 2020.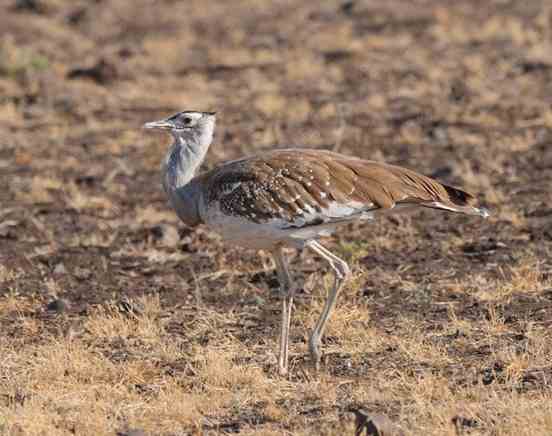 Uganda
11th - 20th July 2020
Uganda needs no introduction. It is home to some of the most awesome bird and mammal experiences in Africa. Key targets inc African Green Broadbill, Green-breasted Pitta, Papyrus Gonolek, Red-throated Alethe and the incomparable Shoebill, as well as all those Albertine Rift endemics. As if the birds aren't enough, there's Gorillas and Chimpanzees too!
Just 4 spaces left!
West Papua
2nd Sept - 15th Sept 2020
21st Sept - 4th Oct 2020

Our unique 2 week tour visits the Cyclops & Arfak Mountains, Sorong & Waigeo. Imagine watching the amazing displays of Wilson's, Twelve-wired and King Bop's. Othe key species inc Red, Lesser & Magnificent Bop's, Pale-billed Sicklebill and Jobi Manucode, Vogelkop Superb Bop, Western Parotia, Vogelkop Bowerbird, Long-tailed Paradigalla, Western Crowned Pigeon, Papuan Pitta and more.
Just 2 spaces left on each tour!
Colombia: Andes & Santa Marta
4th Sept - 22nd Sept 2020
Colombia has quickly risen to stardom as the number one birding destination in South America. With its 1900+ species of birds, it holds more than any other country in the world. Of added interest are the almost 90 endemic species to be found here. We'll look for such iconic birds as Bogota Rail, Rainbow-bearded Thornbill, Rufous-browed Conebill, Brown-banded, Chestnut-crowned, Bicolored, Chestnut-naped, Crescent-faced, Undulated and Slate-crowned Antpittas and White-capped Tanager.