Southern India is a land of huge wildernesses, with the forested hills and mountains of the Western Ghats forming a treasure house of endemic species. An excellent network of national parks protects large tracts of pristine forest and grassland where around 36 endemic birds can be found, as well as many more regional endemics. It is these special birds that we will focus on during our time on the mainland. But we begin our thorough and extensive journey by exploring the many delights on the Andamans, lying some 700 kilometres to the east of the Indian peninsular, across the Bay of Bengal. This fascinating archipelago is made up of 200 or so small islands with a mountainous central spine covered in pristine tropical rainforest, surrounded by idyllic palm-fringed sandy beaches and is a perfect setting to find some great birds! A current total of 20 endemics reside here and this is a place that very few western birders have ventured. Returning to the mainland our route takes us from the Salim Ali Bird Sanctuary, across the Nilgiri Mountains to such classic birding destinations as Topslip, Ooty, Nagarhole and many smaller sites in between. In this wild forested land we will see most of what the Indian Peninsula has to offer as we explore secret valleys teeming with birdlife, take jeep rides in search of Tiger, Leopard and other mammals, boat rides across lakes teeming with nesting storks and egrets and find some of the rarest birds on the planet. Our previous tour saw 99 endemics, of which 19 were Andamans endemics, 46 subcontinent endemics and 34 mainland Indian endemics showing the quality of birds during this tour. So why not join us on our extensive coverage of this fascinating country?
Monday 11th - Friday 29th January 2021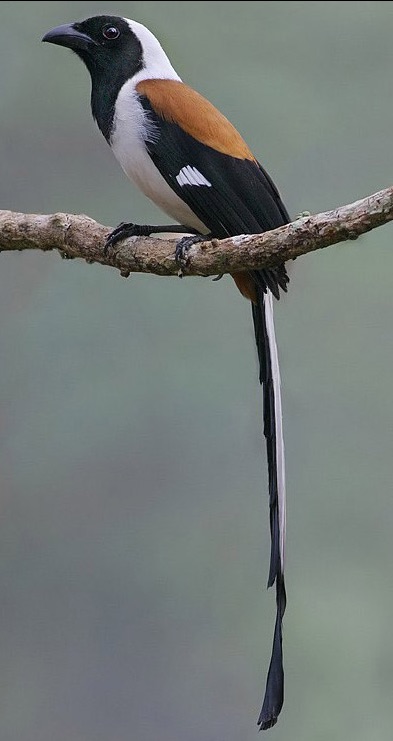 Leaders: Nick Upton & local guides.

Ground Price: £tba - Chennai/Bangalore

Airfare: £650 - £720.00 (Approx) - UK/UK

Single supplement: £350.00

Deposit: £500.00

Group size: Minimum for tour to go ahead 4 and maximum 9 with 2 leaders.

Included in cost: Domestic flights, accommodation in twin rooms en-suite, all meals including picnic lunches where necessary, bottled water, all entrance fees to National Parks, jeep safaris, boat rides, transport throughout in air-conditioned vehicles, and services of leaders.

Not included: International flights, insurance, excess luggage charges, visa fee, drinks, tips and items of a personal nature.

Accommodation: Ranges from reasonable to good. We will stay in the best available lodges/guest houses close to the birding sites we visit, to cut-out the necessity of any long drives before reaching the best birding areas each day.

Tour Code: This is a standard tour where early starts and some late finishes when owling, can be expected. Usually there is some time off during the middle of the day to relax. Most of our birding walks will be of a usual slow pace and relatively easy, apart from one excursion to try for Broad-tailed Grassbird. Expect a typically tropical climate with most days being hot and humid in the lowlands and on the Andamans, with the upland areas being much cooler and some rain can be expected.