Bulgaria - Red-breasted Geese Special
Saturday 2nd February – Saturday 9th February 2013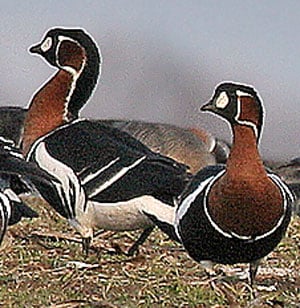 The spectacle of many thousands of overwintering Red-breasted Geese is the central theme to this exclusive winter tour to the western coastal zone of the Black Sea. Large concentrations of White-fronted plus a few of the exceedingly rare Lesser White-fronted Geese are present, plus a large array of waterfowl including divers, grebes and ducks (Shelduck, Ferruginous Duck and Smew). If your appetite isn't already wetted how about a follow up cast that includes White-headed Duck, Pygmy Cormorant, Ruddy Shelduck, and Bittern plus several notable raptors such as White-tailed, and Spotted Eagles, Merlin, Rough-legged and Long-legged Buzzards. There is a good chance of an Eagle Owl and outside possibility of Greater Black-headed Gull. Woodpeckers are well represented (White-backed, Grey-headed, Black, Syrian and Middle Spotted), other passerines including Sombre Tit, Crested and Calandra Larks, Great Grey Shrike and, with luck, Lapland and Pine Buntings.
For a winter tour the overall bird list is outstanding. Romanian brackish lagoons Sinoe, Zmeica, Histria and Vadu, in the southern part of the Danube Delta, will be the major hot spots to be explored along the Romanian Black Sea coast. Bulgarian coastal Lakes Durankulak and Shabla in the north, and Vaya (Bourgas lake) and Atanasovsko in the south are principal wetlands visited, with the steppes of Cape Kaliakra and riparian forests of Kamchia broadening the habitat theme.
Mammals are also on the agenda, searched for after dark aided by powerful spotlight. Jackal and Wild Cat are our main targets, whilst marine mammals include three species of Dolphin.
Targets:
• Red-breasted Goose
• Lesser White-fronted Goose
• White-headedDuck
• Pygmy Cormorant
• White-tailed Eagle
• Spotted Eagle
• Rough-legged Buzzard
• Long-legged Buzzard
• European Jackal


• White-backed Woodpecker
• Syrian Woodpecker
• Black Woodpecker
• Sombre Tit
• Lapland Bunting
• Pine Bunting
• Moustached Warbler
• Eagle Owl
• Wild Cat
Day 1 UK - Burgas - Durankulak - 2nd Feb
Following your flight to Burgas, via Vienna we will be met by our knowledgeable local guide, then make the journey by minibus to our exceedingly comfortable lakeside accommodation near Durankulak Lake. This wonderful birding lodge is ideally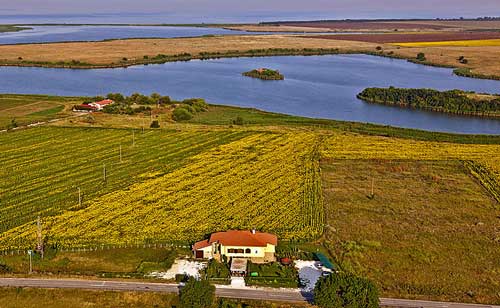 situated to visit many of the areas top birding sites and, set beside the lake and close to the Black Sea, it enjoys uninterrupted panoramic views of the lake, fields and wetlands. This area is visited by countless thousands of overwintering wildfowl and is the epicentre for the critically endangered Red-breasted Goose, where in good years up to 50,000 birds have spent the winter. Staying in comfortable, well located clean accommodation, where you can enjoy delicious traditional cuisine we will be well looked after by our hosts and local bird expert. Night in Birding Lodge.


Days 2 - 4
Lakes Durankulak & Shabia, Cape Kaliakra and Romania

On the doorstep of our accommodation is Lakes Durankulak and Shabla, two brackish wetlands surrounded by arable fields and grasslands, and ideal for attracting impressive gatherings of overwintering waterfowl. The spectacle of hundreds or even thousands of rare and endangered Red-breasted Geese will be the main attraction and to see flocks of these beautiful birds flying right outside our accommodation will be an unforgettable experience. We will also see plenty of Greater White-fronted Geese, Greylag and with luck a few of the rarer Lesser White-fronted Geese. Three species of swans are possible although Bewick is somewhat scarce, and ducks could include Ferruginous Duck and Smew. Reedy areas and ditches may hold a shy Great Bittern or skulky Moustached Warbler which are resident here, as well as Bearded Tit and the more visible Great Egret. Any gatherings of gulls will be searched through as Yellow-legged, Mediterranean, Little and even Great Black-headed (Pallas's) Gull are possible. Amongst the flocks of finches we should see plenty of Brambling with nearby Great Grey Shrikes keeping a

close eye on them, and we will make a special attempt to find Pine and Lapland Buntings. We will also search nearby for the sought-after Syrian Woodpecker a bird often associated with parks and even gardens. The arable fields that cover much of this area are not only good grazing for geese but they are also perfect hunting grounds for a number of raptors and we will concentrate on finding Spotted Eagle alongside Rough-legged and Long-legged Buzzards, Merlin, Marsh and Hen Harriers and there is also an outside possibility of Saker Falcon. The nearby Black Sea will have us looking for rafts of Black-throated Diver, Black-necked Grebe, Pygmy Cormorant and Long-tailed Duck as well as the desmarestii race of Shag, while the surrounding steppe habitat should play host to flocks of Crested and Calandra Larks. On one afternoon we can visit a gorge where we have a good chance of seeing an Eagle Owl, and after-dark for those that wish we can do some spotlighting in search of nocturnal predatory mammals such as European Jackal (a race of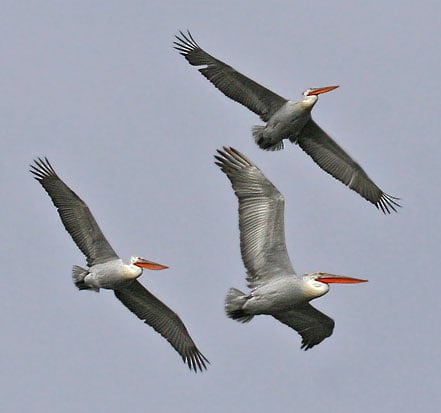 Golden-backed Jackal) and the elusive Wild Cat. A day trip to Romania will features unforgettable views of Dalmatian Pelicans, more Red-breasted Geese, Whooper Swans, flocks of Golden Plover and White-tailed Eagle. This latter option is entirely weather dependent. 3 more nights in Birding Lodge


Days 5 - 7
Kamchia, Lakes Vaya and Atanasovsko & Strandja NP
We now head south to our next base where we will visit the alluvial forests of Kamchia where Grey-headed, Black and Middle Spotted Woodpeckers are of primary interest, and Short-toed Treecreeper and Nuthatch should be seen. Nearby locations will introduce us to the resident Sombre Tit, while local salt pans can hold a variety of wading birds and gulls such as Dunlin, Grey Plover and Slender-billed Gull. From our ideal base we can visit the outstanding wetlands of Lakes Vaya and Atanasovsko where both Dalmatian and White Pelican can be found alongside Pygmy Cormorant and White-headed Duck with possibly a 1000 or more, Ruddy Shelduck, Gadwall, Widgeon and other wildfowl. Raptors are again in our sights and we will look for Peregrine, Hen Harrier, Spotted and White-tailed Eagles. A little further south we will visit Strandja Natural Park, where we can look for White-backed Woodpecker - a fitting end to our tour. We may also get the chance to visit to the ancient town of Nessebar as a minor diversion to this wonderful week of wildlife watching. Nights near Burgas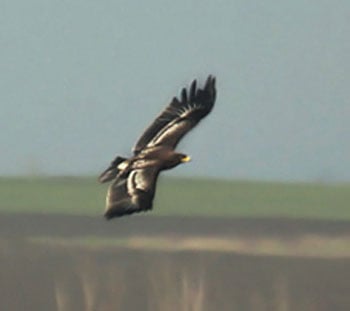 Day 8
Burgas - UK
- 9th Feb
This morning after breakfast we will make our way to Burgas airport in time for our departing international flight.
Leader
:
Viv Stratton and Local Guide
Single supplement

: £85.00



Deposit:
£300.00

Group Size:

Minimum for tour to run 5 and a maximum of 10 with 2 leaders
Included in cost: 7 nights accommodation in twin rooms all en-suite, all meals, ground transport in 4x4 minibus throughout, all entrance fees, soft drinks and mineral water, tea/coffee, and services of leaders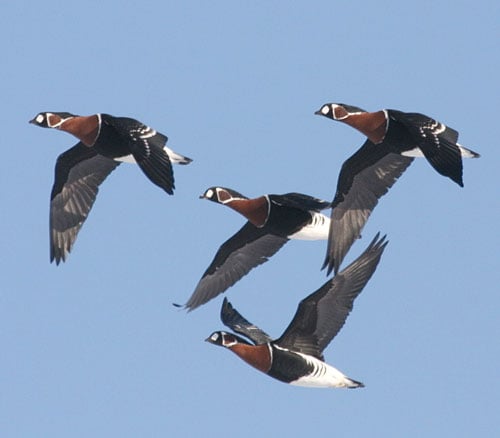 Not included: International flight, approx. 250.00 insurance, alcoholic drinks, tips, and items of a personal nature.

Accommodation: Birding Lodge. We have 4 nights at our exclusive lakeside accommodation, overlooking Durankulak protected site - the world's most important wetland habitat for the globally threatened Red-breasted Geese and many other notable ducks, waders and raptors. Breakfast and dinner will be taken at our lodge that offers Bulgarian and pan-European cuisine, and we will take packed lunch as a picnic most days.
The next 3 nights at our hotel near Burgas, which is a highly attractive and recently restored, private establishment with 12 en suite twin-bedded rooms complete with TV. You will have breakfast and dinner at a folk-restaurant offering traditional Bulgarian and pan-European cuisine, and packed lunch as a picnic.
Tour Code: This is a standard birding tour with full days planned for birding, optional pre breakfast walks and optional night excursions for mammals. Although the lodges and rooms are all heated when we are out it can be cold at this time of year so bring warm waterproof clothing.

Receive our e-newsletter:
Join the Zoothera e-mailing list for up-to-date news on new tours, tour reports and special offers.
e-mail [email protected] to sign up


Recommended Books, CD's and more from NHBS. Click on - Buy from NHBS - to go straight to website!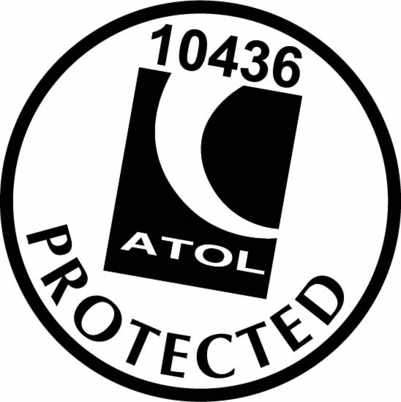 The air holidays and flights shown are ATOL protected by the Civil Aviation Authority. Our ATOL number is 10436. Please see our Terms and Conditions for more information.