Isles of Scilly
Monday 24th September – Monday 01st October 2012
The Isles of Scilly are not only a beautiful and idyllic place to birdwatch, these magical islands have built up a reputation as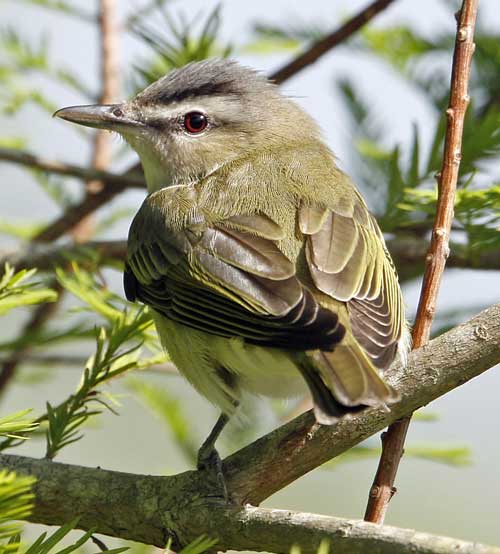 arguably the best place in Britain to see stray autumn migrants from all over Europe, Asia and North America. This is due to their position, being a last resort for birds blown in from the east and a first landfall for birds accidentally blown in from America. Many of these sought after rarities although rare on the British mainland, have become annual and even expected during the autumn months. These islands capture all who visit in a magical spell and indeed one of our Zoothera leaders will have visited the islands every year without a break for the last 50 years! Who could know the islands better? To grace the beauty of these islands we have set up our tour to stay in exclusive luxury accommodation in one of the finest houses on St Mary's. This will be our "Home" for the entire week. With a small group maximum of just 8 you will really get the best personal attention from guides who know and love these islands. No need to travel with a big group and struggle to see the birds, and our "Home Style" holiday allows you join in daily with our small group or take time out on your own. Either way we have a lovely base from which to explore these magical isles, and a lovely place to unwind and relax in one of two luxurious lounges while sipping a glass of wine! This is as good as it gets, so join Zoothera on the very best deal there is to the wonderful Isles of Scilly!
Targets: (many vagrants from America, Asia and Europe turn up at this time of year and we will endeavour to find and enjoy as many as we can. Some species regular over the last 10 years include the following, but each year is different and who knows what exciting finds await us
• Pallas's Warbler
• Yellow-browed Warbler
• Dusky Warbler
• Barred Warbler
• Radde's Warbler
• Little Bunting
• Rustic Bunting
• Ortolan Bunting
• Jack Snipe
• American Golden Plover
• Dotterel
• Buff-breasted Sandpiper
• Citrine Wagtail
• Tawny Pipit


• Red-eyed Vireo
• Blackpoll Warbler
• Wryneck
• Richard's Pipit
• Red-throated Pipit
• Olive-backed Pipit
• Red-breasted Flycatcher
• Rose-coloured Starling
• Grey-cheeked Thrush

• Icterine Warbler
• Melodious Warbler

• Snow Bunting
• Lapland Bunting
• Bluethroat
Day 1 Arrive Penzance or Lands End - Transfer to St Mary's - 24th Sept
We have planned our tour to be as helpful as possible and allowing you a choice of travel and budget to reach the islands.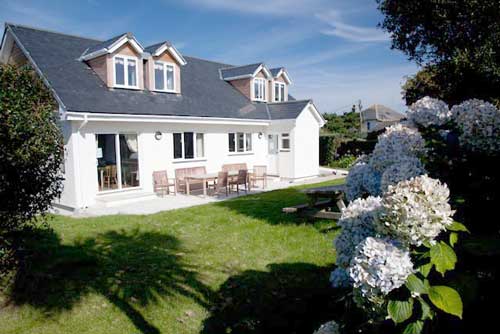 From Penzance, Cornwall which is easily reached by road, coach or train, you can either fly by Helicopter (a 20min flight) or travel by ship –The Scillonian III (a 2h 30min crossing). Alternatively by light aircraft from Lands End (a 20min flight). These three choices allow you to budget your holiday to suit. If you wish help in booking any of these options please contact us. Whichever way you choose to travel and at whatever time of day you arrive on St Mary's you will be transferred to our luxury "Home" in Hugh Town. Once you have settled in you will be free to explore the island of St Mary's on your own or if time allows join us on our first afternoon walk for an introduction to the birds of this fabulous destination.
Days 2 - 7
The Isles of Scilly
St Mary's. We will not have to walk far to encounter our first migrants! On the nearby beach we would expect to see Common Wheatear, Black Redstart, Sanderling and possibilities of Mediterranean or Ring-billed Gull, or running around with the many Meadow Pipits perhaps a boldly marked Red-throated Pipit. Gardens within Hugh town often hold something of interest and over the years the smallest of gardens has held Wryneck, Rose-coloured Starling, Turtle Dove and even Yellow-billed Cuckoo. On the west of Hugh Town is The Garrison headland, an area with coniferous trees, bracken and scrubby bushes, from which scenic views can be gained across the sounds to all other major islands. One of many "hot spots" this area regularly holds several stunning little Firecrests, plus eastern vagrants such as Yellow-browed and Pallas's Warbler, and over the years has played host to many exciting finds including Northern Parula,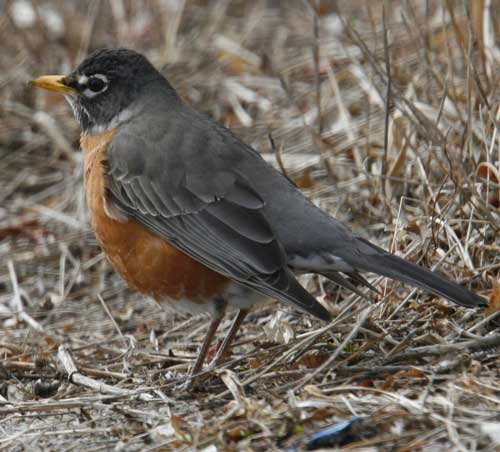 Black-and-white Warbler, Blackpoll Warbler and Chimney Swift. The rest of the island is mostly agricultural and its these often weedy fields that attract flocks of thrushes and finches. Sorting through countless Fieldfare and Redwings has produced stunning Eye-browed and Black-throated Thrushes, as well as the diminutive Grey-cheeked Thrush and Ring Ouzel. Flocks of Chaffinches attract the odd Brambling and Common Rosefinch as well as Little and Rustic Bunting, Short-toed Lark and maybe a scarce pipit such as Red-throated, Tawny, Olive-backed or Richard's. If we are really we encounter one of the "Mega's" such as Pechora, Buff-bellied or Blyth's Pipit. Any of the fields or more open areas such as the golf course or airfield can have party's of Dotterel or Buff-breasted Sandpiper, or a lone American Golden Plover, or strange looking Upland Sandpiper. Two south facing boggy valley's, Lower Moors and Holy Vale to Porth Hellick, have areas of water surrounded by bushes and every year these sheltered spots hold a few surprises. Yellow-browed and Pallas's warblers are annual, while Barred Warbler, Subalpine Warbler, Melodious Warbler and Red-breasted Flycatcher can be expected at least once each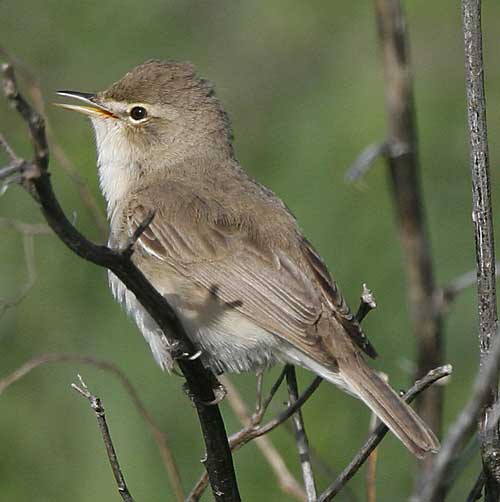 autumn. The Porth Hellick pond has several hides as does a small boggy area on Lower Moors. Jack Snipe are probably easier to see here than anywhere else in Britain and often perform their bobbing motion just a few from admiring eyes. Common Snipe and Water Rail feed right out in the open and occasionally we find something rarer such as Wilson's Snipe, Spotted Crake, Sora Rail or Solitary Sandpiper. Other areas on St Mary's include open downland with heather and granite boulders. These areas can often be patrolled by Peregrine or Merlin, maybe a Short-eared Owl or a late Hobby. Flocks of Snow Buntings are not uncommon and can often include a Lapland Bunting or two. Radde's, Dusky and Booted Warblers can appear, while brambles and hawthorns could have Red-backed or even Isabelline or Brown Shrike posing on top. As with all the island anything can turn up anywhere and our so our slow thorough searching of each area and habit may reveal one of those once in a life time birds such as Siberian or White's Thrush, Red-flanked Bluetail, Cream-coloured Courser, Killdeer, Yellow-billed or even rarer Black-billed Cuckoo, Rose-breasted Grosbeak, Common Yellowthroat or Philadelphia Vireo. Far more likely is the almost annual strays from America such as Red-eyed Vireo or Blackpoll Warbler.
The rocky coasts are always worth checking for Bluethroats, windswept Grey Phalaropes and amazingly the island has hosted by Snowy Owl and Gyr Falcon together!
During our stay on St Mary's we will make at least two excursions to off islands. Comfortable safe boats can take up to a
hundred people at a time to either Tresco, St Martins, Bryer or St Anges. The longest of the trips is about 40 minutes and occasionally we can see a variety of seabirds or ducks such as Common or the rare Surf Scoter, Long-tailed Duck, Great Northern Diver, Gannets, Kittiwakes, Little Gull, Sooty Shearwater or dainty Storm Petrels.
Our choice of islands and when we visit them will be dictated by information received and weather conditions. Each island has its own distinct habitats all of which attract and hold a wide variety of birdlife.
St Agnes is a little more than a mile long and is the last inhabited piece of land in Britain. This tiny island is dominated by the disused lighthouse in the centre, surrounded by a few small cottages. Small bulb fields can be found beside bracken-covered hills and grassy meadows. Barren open areas are often windswept which makes areas of cover such as the tiny parsonage with its elm trees an ideal place for tired migrants to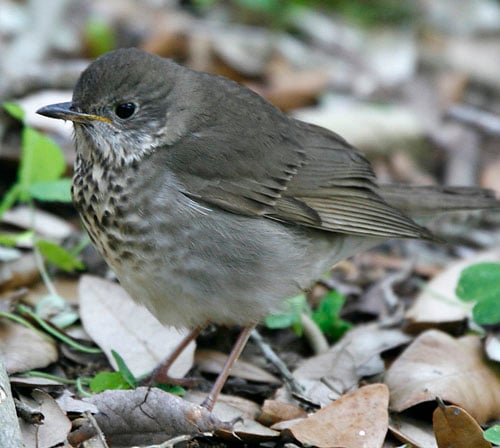 shelter and feed up. There is a small pond near the coast, and connected at low tide by a sand bar is the small islet of Gugh. Some of the rarest birds ever seen in Britain have been found on this island and we would not like to make any predictions, suffice to say we would have to be lucky! But who knows! Over the years birders have enjoyed Yellow-browed Bunting, Wood Thrush and Caspian Plover amongst others and this island has also been good for see transatlantic Monarch Butterflies,
Tresco is short boat ride across the shallow waters, and is most famous for its subtropical gardens, lakes and sand dunes. This 2 mile long island is dominated by the Tresco Great Pool an Abbey and the smaller Abbey Pool. Both pools are fringed by reeds and willows and several hides allow views over the open water. During the autumn these pools will undoubtedly entertain a few vagrants or scarce migrants. Whooper Swans and Spoonbill occur, alongside Little Egrets and a host of commoner ducks, as well as Green-winged or Blue-winged Teal, Black Duck and even Pied-billed Grebe. Wading birds can be present along the muddy shorelines and will be dominated by Greenshank, Redshank and Snipe. These edges should be checked for Ruff, Spotted Redshank, Curlew Sandpiper and rarer species such as Spotted, Semipalmated and Solitary Sandpipers, Lesser Yellowlegs, Black-winged Stilt and its very good for Spotted Crake. Citrine Wagtail and Penduline Tit have occurred, and the odd skulking Bittern has made itself at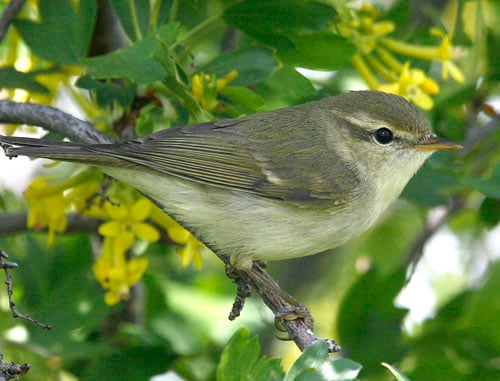 home. Areas of fields, bracken-covered hills and small pockets of woodland produce countless thrushes and once again over the years we have seen Swainson's and Hermit Thrush, American Robin, plus Rose-breasted Grosbeak, Yellow-billed Cuckoo, Blackpoll Warbler, Greenish and Arctic Warblers and Common Nighthawk.
St Martin's and Bryer are much less visited by birders but each has held an astonishing amount of vagrants. These islands are a little more open but nevertheless have areas of cover that support insects and in turn the tired migrants that need to feed on them. Isabelline, Pied, Desert and Black-eared Wheatears have all occurred while a Cliff Swallow was a first for Britain, Short-toed Eagle was surprising and other delights have included Bonelli's, Icterine, Paddyfield and Booted Warbler, Hawfinch, Ortolan Bunting, Blyth's Reed Warbler, Aquatic Warbler, Siberian Stonechat, Long-eared Owl, Pectoral Sandpiper and Corncrake. All in all the fabulous Scilly Isles offer great birding and the chance to see or find birds that can be much more difficult elsewhere.
Day 8 Last Day - Departure - 1st Oct
Depending on departure times we have time to bird a variety of areas on St Mary's. Transport will be available to take those travelling by air, and those leaving on the Scillonian III will need to be at the dock by 4.00pm.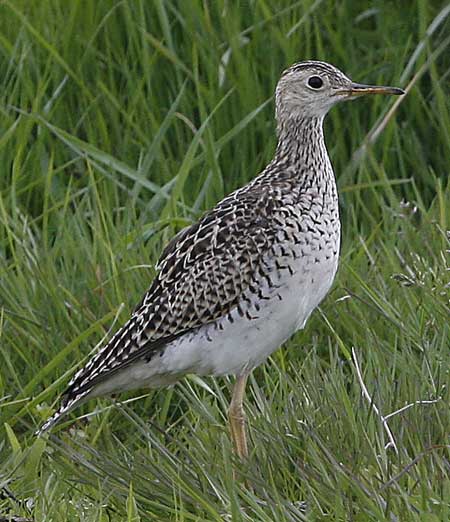 Tour price:

£495.00 per person
Single supplement

: Please enquire

Group size: Minimum for tour to go ahead 4 and maximum 8.
Included in cost: Twin/Double en-suite accommodation, continental breakfast, coffee/tea, transport to/from St Mary's airport to accommodation, evening glass of wine, 2 inter island boat trips, and services of leaders.
Not included: Transportation to and from St Mary's (see below for details on various options), dinner, lunches,insurance, and items of a personal nature.
Accommodation: We will be based in a private luxury house, for exclusive use of our group. Every room has its own private en-suite, beautifully decorated and a delight to return to each evening. There are gardens and a patio area to relax and we have two huge luxurious lounges to unwind, enjoy a glass of complimentary wine and go over our sightings for each day.
Flight and Ship Bookings Made Easy: Once we have received your booking form and deposit and you are confirmed on this tour you should see about organising your transfer to/from St Mary's. We can help with this or you can book this direct with the following contacts. Please note that we require your arrival and departure times so as we can organise pick ups.
British International Helicopters: 01736 363871. Flights run from Penzance Heliport to St.Mary's. Adult return cost is £175.00. Flight time 20mins. Flights throughout the day between 08.25 – 17.05
Scillonian III: 0845 710 5555. Departs to St Mary's from Penzance Quay. Adult return is £95.00. Sailing time 2hrs 30mins. Departs Penzance 09.15. Departs St Mary's 16.30.
Skybus: 0845 710 5555. Flights to St Mary;s from Lands End Airport. Adult return is £140.00. Flight time 20mins. More expensive options are available from Southampton, Bristol, Exeter & Newquay – please enquire. Flights throughout the day between 08.30 – 16.30.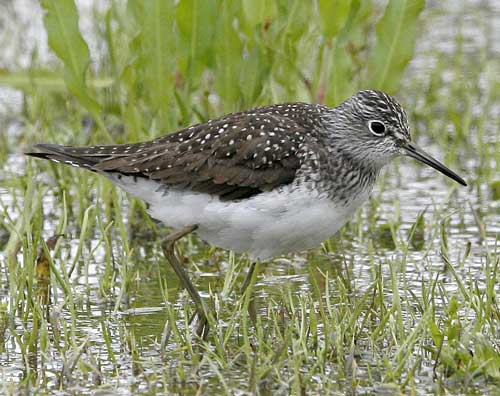 Please be awrae that fog can delay flights!
Tour Code: This tour is designed to see a good selection of migrant birds. You need to be able to walk at a slow pace throughout the day. We would expect to be out all day with a picnic lunch. You will have opportunities to stop for coffee and snacks if you so wish, and even take your lunch at a cafe but note this will be at your own expense. Our daily itinerary will be discussed each prior evening and will often be dictated by the species we wish to see or look for. Our "Home Style" of accommodation allows you to opt out of any daily excursions and if you so wish do your own thing. Returning to the accommodation whenever you wish. The beauty of this tour above all others offered to the Scilly Isles is that you can budget for your way of transport to and from the islands and you can also budget your own dinner in a wide variety of eating establishments that offers anything from fish & chips to a 3 course meal. Even if you took all of the most expensive options you will find that the overall cost of this tour is far less than any other company and yet you will find our standards and services are almost certainly far superior.
Receive our e-newsletter:
Join the Zoothera e-mailing list for up-to-date news on new tours, tour reports and special offers.

Isles of Scilly Tour Report - 2011
e-mail [email protected] to sign up
More Photos of our Accommodation