Indonesia - Lesser Sundas
Friday 5th July – Tuesday 23rd July 2013
In this new ZOOTHERA adventure we visit the tropical paradise that is collectively known as The Lesser Sundas, and in particular Timor, Sumba, Flores and Komodo. These beautiful islands are home to an amazing number of endemics including some of Indonesia's rarest and least known species and are the most varied of the vast Indonesian archipelago which stretches across some 5000 kilometres. These islands are relatively undeveloped, thinly populated and seldom visited by birders but they give us access to some of the rarest birds on the planet. Starting on the largest island, Timor with its dry grassland, acacia scrub and montane forest holds the greatest number of endemics and the avifauna more closely resembles those parts of northern Australia that lie not far away to the south. Then we fly across to the arid island of Sumba which is the most isolated and least often visited and we have an excellent chance to find some of the world's most critically endangered species. The elongated island of Flores is next on our itinerary, and is certainly one of the most beautiful and idyllic in all of Indonesia, Many of the rugged mountains of Flores are still covered with humid rainforest dotted by rumbling volcanos, and bisected by deep wooded valley. Everyone has heard of the island of Komodo and here among parched hills and dry gullies lives the rare and incomparable Komodo Dragon. There can be few wildlife experiences to compare with the sight of these unique beasts! With our often-quirky itineraries we try and bring something a little different and we finish this tour with a visit to the tropical paradise island of Bali. The main attraction here will be our search for one of the few remaining Bali Starlings left on the planet. So if you fancy something a little different, birding far off the regular birding circuit and set amidst beautiful scenery then this is the tour for you.
| | |
| --- | --- |
| | Cinnamon-banded Kingfisher |
Day 1

UK - Singapore
- 5th July
Overnight flight from London to Singapore.

Following our evening arrival into Denpasar International Airport, situated in the south-east corner of the beautiful island of Bali we will transfer the short distance to a nearby hotel for the night.
This morning we will fly to Kupang on the west coast of Timor and will have two different bases from which to thoroughly explore this remarkable island where the avifauna is noticeably Australasian in this markedly dry landscape. We will first visit Camplong Nature Reserve which holds one the few remaining pockets of lowland forest in West Timor and fortunately many of the endemics can still be found here. Species to look for include Rose-crowned Fruit-dove, Timor Blue Flycatcher, Ashy-bellied White-eye, Rufous Fantail, Island Monarch, Fawn-breasted Whistler, Sunda Bush-warbler, Buff-banded Thicket Warbler, Spot-breasted Dark-eye and Timor Friarbird, and with luck we can hope to see the elusive Black-banded Flycatcher in the bamboo thickets. In the evening we shall listen for Timor Boobook, a split from the Southern Boobook complex. The rather more open habitat and saltworks at Bipolo should give us a variety of species including Intermediate Egret, Red-backed Buttonquail, Brown Quail, Oriental Patrincole, Red-necked Stint, Sharp-tailed Sandpiper, Black-faced Woodswallow, Five-coloured Munia and Zebra Finch. Another session here will involve some easy roadside birding as we explore a different area of forest and despite the small size this forest patch still holds a remarkable number of birds where possibilities include Olive-shouldered Parrot, Cinnamon-banded Kingfisher, Rainbow Bee-eater, Timor Oriole, Orange-banded Thrush, Fawn-breasted Whistler, Timor Figbird, Timor Friarbird, Red-chested Flowerpecker and Large-billed Crow. We will also search for several species of pigeon including Pink-headed Imperial-pigeon, and both Black-backed and Rose-crowned Fruit-doves. The nearby shrimp ponds can hold Royal Spoonbill, Sunda Teal and Red-capped Plover, while the fields leading up to the ponds can hold migrant Black-faced Cuckooshrike and Black-faced Woodswallow, both Five-coloured and Pale-headed Munia, and the rare Timor Sparrow.
Our next base at Soe will give us access to the upper reaches of Gunung Mutis with its sub-montane habitat and species such as Olive-shouldered Parrot, Olive-headed and Iris Lorikeets, the difficult endemic Timor Imperial-pigeon, Metallic Pigeon, Island and Chestnut-backed Thrushes, Wallacean Cuckooshrike, Timor Leaf-warbler, Yellow-eared Honeyeater, Helmeted Friarbird, Pygmy Wren Babbler of the timorensis race (a potential split), and possibly Tricoloured Parrotfinch. Other wonderful species we will work on finding over these few days include Marigold Lorikeet, Black-backed Fruit-dove, Pink-headed Imperial-pigeon, Timor Black Pigeon, Barred-necked Cuckoo-dove, Orange-banded Thrush, Timor Stubtail, Buff-banded Thicket Warbler, Fawn-breasted Whistler, White-bellied Chat, Red-chested Flowerpecker, Streak-breasted Honeyeater, Black-chested Myzomela, Greater Wallacean Drongo, Timor Oriole, Timor Figbird, Flame-breasted Sunbird and Timor Sparrow.
This morning we will fly to Waingapu on Sumba Island where we will stay the next two nights in the small village of Lewa at a comfortable homestay. From our convenient base we will be birding along the road which bisects excellent patches of forest up to a mid-altitude level near the village. Sumba is home to some extremely rare endemics as well as some more widespread Moluccan specialities and during our time here we hope to find Pacific Baza, Brown Goshawk, Citron-crested Cockatoo, Great-billed and Eclectus Parrots, Marigold's Lorikeet, Sumba Hornbill, Red-naped Fruit-dove, Sumba Green-pigeon, Cinnamon-banded Kingfisher, Elegant Pitta, Sumba Jungle Flycatcher, Sumba Brown Flycatcher, Chestnut-backed Thrush, Arafura Fantail, Pale-shouldered Cicadabird, Yellow-spectacled White-eye, Sumba Myzomela, Apricot-breasted Sunbird, Blood-breasted Flowerpecker and Lesser Wallacean Drongo. Night birding can be rewarding with the endemic Sumba Boobook and the recently described Little Sumba Boobook, as well as Mees's Nightjar. Nights at Lewa.
Our first stop this morning will be the coastal grasslands at nearby Yumbu in search of such Sumba's only non-forest endemic, the Sumba Buttonquail. Also present here are Spotted Kestrel, Australasian Bushlark, Indonesian Honeyeater and Zebra Finch. If we still have time we may visit a site along the coast for some waders including Javan Plover, Long-toed Stint and Australian Pratincole, and other possibilities include Wandering Whistling-duck and Pacific Black Duck. Then we take a flight to Ende on Flores and drive to Kisol, where we will stay the first night and try to find Moluccan and Wallace's Scops-owls this evening.
We will spend our first morning on Flores Island birding near a coastal village that still has some easily accessible intact lowland forest searching for lowland endemics such as Flores Hawk-eagle, Flores Lorikeet, Flores Green-pigeon, White-rumped Kingfisher, good chances of Elegant Pitta, Thick-billed Dark-eye, Flame-breasted Sunbird, Black-fronted Flowerpecker and Flores Crow, although much luck will be needed to catch a glimpse of the ever decreasing Chestnut-capped Thrush. Later in the day we will drive to Ruteng for a 3 night stay and this will be our base to explore the highlands of western Flores. This is an ideal base which gives us access to a variety of montane sites such as the highland pass of Poco Ranaka and the splendid cloud forest at Danau Rana Mese where we have plenty of time to search for high-altitude specialities amidst a fantastic setting of orchid-laden, moss-encrusted woodland. Our first walk may well give us Ruddy Cuckoo-Dove, Sunda Cuckoo, Little Minivet, Black-fronted and Golden-rumped Flowerpeckers, Yellow-browed Dark-eye, Russet-capped Tesia and hopefully Tawny-breasted Parrotfinch. Other key species in the highland region include Black-backed Fruit-dove, Dark-backed Imperial-pigeon, Flores Lorikeet (split from Rainbow Lorikeet), Flores Scops-owl, Sunda Pygmy Woodpecker, White-rumped Kingfisher, Flores Minivet, Brown-capped Fantail, Sunda Thrush, Thick-billed and Crested Dark-eyes, Flores Leaf-warbler, Flores (White-browed) Shortwing, Bare-throated Whistler and Scaly-crowned Honeyeater. The forested lower slopes of Gunung Pocoranaka (2400m) are home to many of the same species but here we will have a good chance of finding the near-endemic Flores Jungle Flycatcher (split from Sumba Jungle Flycatcher). We will also visit the extensive forests around the high pass at Golo Lusang for Dark-backed Imperial-pigeon and further chances of some of the highland birds.
We will spend the morning catching up with any species still missing from our lists before setting out on the drive to Labuan Bajo, stopping en-route for the enigmatic Flores Monarch, a species restricted to sub-montane forest only in Western Flores. Other possibilities include Moluccan Scops-owl, Sunda Nightjar, Rufous-chested Flycatcher and Crested Dark-eye. Our itinerary is very flexible over these two days. These 2 nights will be spent at a luxury hotel at Labuan Bajo, at the western end of Flores and overlooking the famous island of Komodo.
This is a very special day as we take a speedboat to Komodo Island in search of the biggest lizard on the planet – the famous Komodo Dragon. After seeing this impressive beast we can concentrate on the birds, which here include the Critically Endangered Yellow-crested Cockatoo, as well as Great-billed Heron, Beach Thick-knee, Orange-footed Scrubfowl, Green Junglefowl, Barred Dove, Island Collared Dove, Yellow-bellied White-eye, Flame-breasted Sunbird and Black-fronted Flowerpecker. During the boat journey there is the possibility of seeing some seabirds such as Bulwer's Petrel, Streaked Shearwater, Lesser Frigatebird, Lesser Crested, Bridled or Black-naped Terns. There may even be some Green Turtles or Bottle-nosed Dolphins to entertain us as well. Arriving back at the hotel around mid-afternoon the rest of the day can be spent at leisure exploring the beautiful beaches, coastal scrub and mangroves near the hotel.
Days 16 - 17

Flores - Bali
We can have a leisurely start this morning before flying to Denpasar on Bali, where we transfer to a comfortable hotel. The following morning we will go down to the harbour and take a boat across the bay to Bali Barat National Park. Here we will focus on finding one of the last remaining Bali Starlings (Bali Myna) left in the world. Here we may also encounter other species such as Green Peafowl, Green Junglefowl, Beach Thick-knee, Savanna Nightjar, Yellow-throated Hanging-Parrot, Spot-breasted Woodpecker, Small Blue and Sacred Kingfishers, Banded Pitta, Long-tailed Shrike, Bar-winged Prinia, Lemon-bellied White-eye, Scarlet-headed Flowerpecker, Black-winged Starling and Java Sparrow. Depending on the tide there may be some waders present around the harbour such as Lesser and Greater Sandplovers, Grey-tailed Tattler, Terek Sandpiper and Javan Plover. As we are on another tropical paradise island there will be some time in the afternoon for sightseeing or enjoying our wonderful surroundings!
Transfer to the airport for our return international flight to Singapore.
Day 19

End of Tour
- 23rd July
Arrival in the UK and end of the tour.
Leaders: Nick Bray & local guides.

Single supplement

:
£300.00
Group size: Minimum for tour to go ahead 4 and maximum 9 with 2 leaders

Included in cost: Domestic airfare, accommodation in twin rooms en-suite, all meals including picnic lunches where necessary, all entrance fees to National Parks, boat ride to Komodo, transport throughout in air-conditioned coach, jeep safari, and services of leaders.
Not included: International airfare, insurance, departure tax, excess luggage charges, drinks, tips and items of a personal nature.
Accommodation: The hotels/lodges used during this tour range from good to excellent, all with en-suite facilities. We also stay at a basic homestay for 3 nights on Sumba. We will stay in the best available lodges/guest houses as close to the birding sites as possible.
Tour Code: This is a relatively adventurous tour where early starts and some late finishes when owling, can be expected. Usually there is some time off during the middle of the day to relax – and we have included a little time off towards the end of the tour for relaxing and enjoying our surroundings! Most of our birding walks will be of a usual slow pace and along roads & well marked trails - and relatively easy. Expect a typically tropical climate with most days being hot and humid, with the montane areas being much cooler and some rain can be expected.
Receive our e-newsletter:
Join the Zoothera e-mailing list for up-to-date news on new tours, tour reports and special offers.
e-mail [email protected] to sign up.

Recommended Books, CD's and more from NHBS. Click on - Buy from NHBS - to go straight to website!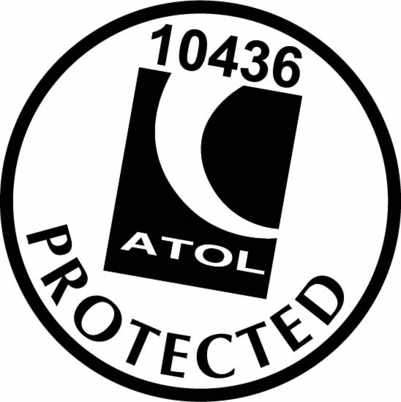 The air holidays and flights shown are ATOL protected by the Civil Aviation Authority. Our ATOL number is 10436. Please see our Terms and Conditions for more information.