Situated between Thailand and Vietnam, Cambodia was, for a long time, one of Southeast Asia's inaccessible and tantalizing birding destinations but with the stabilization of the country it has, quite rightly, become a must-visit country for some of the region's rarest birds. The most highly prized of these are the amazing and near-mythical Giant Ibis and the exceedingly rare White-shouldered Ibis. Both species are classified as critically endangered by Birdlife International with very restricted ranges and exceedingly small breeding populations. Our tour begins around the splendid Angkor Wat Temple which is undoubtedly one of the most awe-inspiring cultural sites in the world, as well as providing a good introduction to the local avifauna. In fact we have four nights at Siem Reap in order to explore two huge, internationally important wetlands and their surrounding grasslands. Firstly we will visit the core reserve of Prek Toal on the Tonle Sap Great Lake and Ang Trapaeng Thmor for the multitude of waterbirds which include the much-wanted Milky Stork and Greater Adjutant. Then we drive to a secluded site in the north of the country at Tmatboey, visiting a very good site for Bengal Florican along the way. From our eco-lodge we'll look for both species of ibis in the dwindling forest pools, along with White-rumped Falcon, Spotted Wood-owl, Black-headed and Great Slaty Woodpeckers and Burmese Shrike amongst others. From here we will move to the exciting "vulture restaurant" before taking a boat ride along the Mekong River to find the regional endemic, Mekong Wagtail as well as Irrawaddy Dolphin. After this we travel to the south-east and the remote mixed evergreen Southern Annamitic Forest at Seima. This is a relatively new eco-tourist project where some nice trails give us the possibility of several species of partridge & woodpecker, whilst numerous fruiting trees attract a wide variety of other birds. Finally we visit the habitat of the endemic Cambodian Tailorbird on the outskirts of Phnom Penh.

The tour is run in collaboration with the Sam Veasna Centre who works closely with the Wildlife Conservation Society and local communities to promote wildlife conservation in Cambodia. Their main objective is to provide an alternative sustainable livelihood from ecotourism for the local communities at the birding sites which have resulted in a stop in hunting and land use, as well as a programme of environmental education at local schools. Part of the proceeds from this tour is donated for conservation projects.
Friday 6th March - Thurs 19th March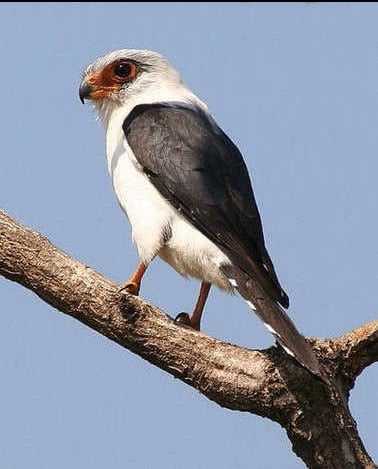 Leaders: Nick Upton and local guides.

Ground Price: £3350.00 - Siem Reap/Phnom Penh

Airfare: £650.00 - £750.00 (Approx) - UK/UK

Single supplement: £175.00
Note: Single supplement is not valid for Tmatboey and Boeng Toal. However if room is available at the time at these sites then single accommodation can be arranged at no further charge.

Deposit: £500.00

Group size: Minimum for tour to go ahead 5 and maximum 10 with 2 leaders.

Included in cost: Accommodation, transport, all meals, English-speaking guide, all entrance fees and permits, road tolls, boat trips, water.

Not included: International airfare, travel insurance, visas, alcoholic drinks, tips and items of personal nature.

Accommodation: Mostly the accommodation will be in comfortable, air-conditioned hotels although the nights at Tmatboey will be in simple cabins with fans and mosquito nets and the night at the Vulture Restaurant will be in a tented camp.

Tour Code: Cambodia is a developing country which means that at times travel around the country can be slow. Most habitats are fairly open and birding is done by scanning wetlands and listening and watching for movement in open forests. Towards the end of the trip birding in denser forests will mean that birding is a little more difficult and requires more patience. Expect the weather conditions to be hot, with typical midday temperatures being 35C at this time of year. There could perhaps be some rain in the East of the country but mostly it is expected to be dry throughout.