About Zoothera Birding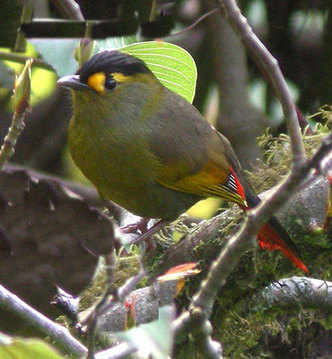 Founded and managed by Nick Bray, we are a team of tour leaders and guides with extensive experience of organising and leading birding tours around the world. We are committed to providing high quality birding tours at a reasonable price and have compiled a programme of holidays to suit all budgets.
We have been organising birding holidays since 1998 and have now created this new company, but with many familiar faces. It is with much thanks to our regular clients for their support over the years that we have tried to offer something new and a little different. We are intent on not exactly competing with the 'established' tour companies but instead are trying to offer something a little different – well, in most cases! Over the years we have compiled an extensive network of contacts in each destination, building up a superb working relationship based on mutual trust and respect, which we believe is vital to the smooth running of a tour. All of our local guides we count as friends and this has been a major contributory factor in our successful tours over the past 12 years.
Group Size: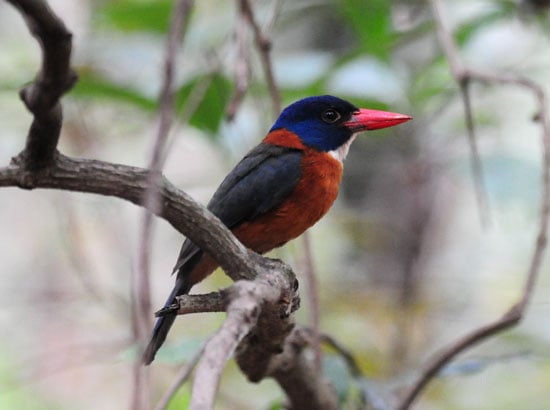 Another thing that's different about a ZOOTHERA tour is that the majority of our tours will have a group size of between 4 to 10 persons, and seldom any more except on particular tours where a larger size will not affect our efforts to find the special birds. On a tour which is mostly in forests the group size will always be 10 or under and doesn't that make sense? If you've ever tried to see a tesia, tapaculo, antpitta or wren-babbler with a crowd of other birders you know how hard it can be.
Tour Price:
Our tour costs are kept as low as possible without compromising on quality. We can keep them this competitive as our overheads really are very low and we want to pass this on to our customers and birding companions. Booking with ZOOTHERA means you can count on an exciting, bird-filled and quality holiday at a much more affordable price than the bigger companies would like!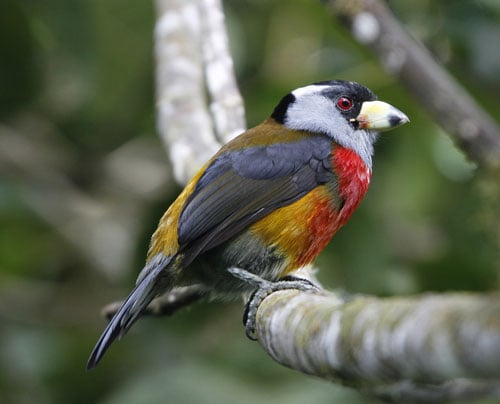 Itineraries:
Our itineraries are thoroughly researched with the main aim of seeing as many species of bird and other wildlife as possible. We always target the key species on every tour, whether endemic, rarest, localised or simply the most beautiful. We also like to watch birds – a bit old fashioned maybe but by birding the areas and habitats visited properly we usually get to see most of the wildlife present. Or at least give us the best possible chance to see everything. But probably one of the most important aspects is to have fun and on any ZOOTHERA tour you'll find some time to relax and unwind, and simply savour some of the exotic surroundings you're going to find yourself in – it is a holiday after all!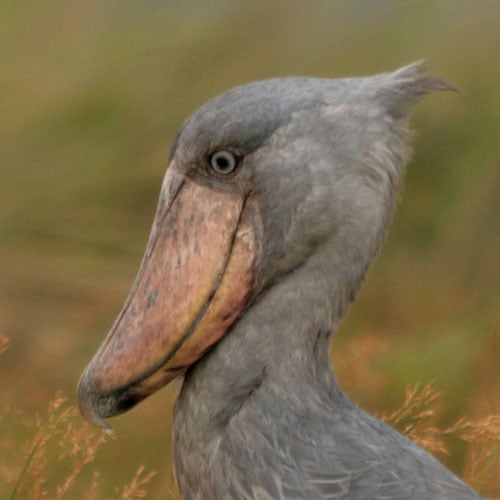 Leaders:
The single most imporant factor on a birding tour is the performance of the tour leader. Our team is dedicated to providing the best possible experience for every tour participant. For the entire duration of each and every tour we strive to do our utmost to ensure everything possible is done to make the whole experience a delight. Our professional leaders have extensive experience of leading tours, a proven track record in finding the birds and a willingness to share their knowledge.
Accommodation:
Our aim is to stay in the best available lodge or hotel, closest to the birding sites – as long as they are still of a decent standard. Just because our tour prices are the lowest around, it doesn't mean we use substandard hotels or lodges. Far from it actually and we are never willing to compromise on quality. Sometimes because of the adventurous places we often visit this will mean that the hotel/lodge will be rather basic but that's better than a 3 or 4 hour drive just to start birding for the day. We will always outline the standard of accommodation in our itineraries and in the info we send out prior to a tour.

In fact, as with every other aspect of the tour, we advise you to compare the accommodation we use with other tour companies and you'll probably find that we are in the same hotel or lodge anyway!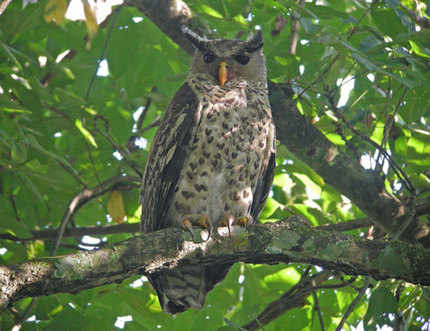 Commitment to Conservation:
Zoothera is committed to giving something back into this amazing world. As much as possible we will use organisations, lodges and operators also committed to conservation and the knock-on effect this has towards sustainable ecotourism and aiding the local communities and hopefully educating and raising awareness of the importance of conserving their native habitats. Our aim is to donate 1% of every booking towards special conservation initiatives – full details of which will appear on our website. But it is also in the little things we do as a responsible company that all contribute to making a difference. The welfare of birds always comes first, regardless of whether you're a birder or a photographer. And there are a whole range of other aspects to consider just by being part of a tour, such as the positive impact on local communities. And by acting responsibly and politely with local peoples you become an ambassador for eco-tourism. Maybe together we can ignite a spark of interest within local communities to take up the challenge and become involved in conservation or eco-tourism.