Latest News, Tour Updates and More!
Welcome to our Latest News page where you can get summaries from the latest Zoothera tours, as well as other information. To sign up and receive our new E-newsletter with tour updates and more Click Here. Why not take a look at the Zoothera Blog for more tour news....


Follow @zootherabirding You can also follow us on Twitter by clicking on the Twitter icon.

Check out some of our tour photos on Flickr - Zoothera FLICKR photos

We have also started to upload some videos on YouTube - Zoothera videos

Check out a selection of videos taken on our tours and we will upload more in due course - Tour Videos.

If you want to book a tour just follow this link - Booking Form

Keep an eye out for our Balearic Warbler and Audouin's Gull breaks to Ibiza. Info coming soon.

Nick is is Yunnan seeing some great birds. You can catch up with the latest news from this tour on the Zoothera Blog - Zoothera Blog Yunnan tour.

There's nothing more exciting than Spring migration, and when it's along the SE China coast it's really special. Our 8 day China Spring

Migration Special tour is based along the coast north of Shanghai where pockets of woodland, scrub and marshes can entice wave upon wave of tired migrants to linger. Quite often they are exhausted and birds that are extremely shy on their breeding grounds are remarkably tame here and allow unparalleled opportunities to study them up close and personal! We will begin by visiting what has been called the best site in the world for seeing Spoon-billed Sandpipers. This is their last staging post before leaving for their breeding grounds in eastern Russia and we have a chance of seeing one in its breeding finery if we are lucky. A multitude of other migrant waders should also be seen, such as flocks of Great Knots, Red-necked Stints, Little Curlew and hopefully a rare Asian Dowitcher or Nordmann's Greenshank. The coastal wetlands hold Black-faced Spoonbill and Chinese Egret and Saunder's Gulls patrol the area, whilst Chinese endemics Reed Parrotbill and Marsh Grassbird nest in the reedbeds. We have timed our visit when Spring migration will be in full flow and we should see a good selection of 'eastern vagrants' as we explore the varied habitats. All those near-mythical Siberian rarities we can only dream about seeing in the UK and Europe are possible such as Siberian Blue Robin, Siberian Rubythroat, Pechora Pipit, Thick-billed, Lanceolated, Two-barred Greenish and Pallas's Grasshopper Warblers, Siberian, White's and Dusky Thrushes, and Black-faced and Pallas's Reed Buntings amongst many others. See our itinerary here - SE China Migration Special



We have just posted new 2020 dates for our incredibly popular Yunnan tour. There are some great birds in this south-western corner of

China, which borders Myanmar, Vietnam and Laos, as well as Sichuan and Tibet and we will be searching for some of the most stunning, rare, scarce and mouth-watering species in Asia. Throw in a whole host of Chinese endemics and you can see how special Yunnan truly is. Headline species include White-speckled Laughingthrush, Brown-winged Parrotbill, Yunnan Nuthatch, Yunnan Fulvetta, Ward's Trogon, Fire-tailed Myzornis, Himalayan Cutia, Grey-bellied Wren-Babbler, Moustached and Assam Laughingthrushes, Rufous-tailed Babbler, Cachar Wedge-billed Wren-Babbler, Black-bibbed Tit, Slender-billed Scimitar-Babbler and Gold-naped Finch. Our unique itinerary takes in all of the best birding sites in Yunnan, as well as some lesser known sites where we will search for the ultra-rare Sclater's Monal and Blyth's Tragopan. One of the major tour highlights will be our visit to the mountains of Gaoligongshan, where numerous feeding stations are set up on the hillsides and offer unrivalled opportunities to see and photograph a whole suite of typically skulking species that are hard to see out in the field. There's possibilities of seeing Gould's Shortwing, all 3 tesias, Red-tailed and Blue-winged Laughingthrushes, Red-tailed Minla, Rusty-fronted Barwing and so much more. See our itinerary here - Yunnan birding tour 2020.



We have also just posted 2020 dates for our ever popular NE Brazil tour with Ciro Albano. Our tour is devoted to seeing many of the regions

spectacular endemics and highly sought-after species such as the incredible Araripe Manakin, Lear's Macaw, Great Xenops, Scarlet-throated Tanager, Slender Antbird, Hooded Visorbearer, Banded Cotinga and Pink-legged Graveteiro. The region is characterised by humid Atlantic rainforests on the coast, and endless rolling hills with dramatic canyons called the Caatinga. The Caatinga is home to a dry thorny forest with areas of more open grassland. It has its own special suite of endemic species that we will enjoy looking for on our many days of spectacular birding. With only 200 birds in the wild it is here that we will find the endangered Lear's Macaw quietly feeding on palm trees, while Atlantic forest and woodlands at Boa Nova with thick vine tangles and terrestrial bromeliads hold some of South America's most endangered species. We will also visit the Serra da Diamantina National Park at Lencois to explore some higher elevation habitats before heading back to the coast. A final visit to some mangroves and an area of cerrado will complete our tour of this complex yet fascinating region. Our local guide Ciro Albano has an unsurpassed knowledge of this region and an enviable reputation for success and finding the target species and we are sure this very special tour will meet the highest of expectations. See our itinerary here - NE Brazil birding tour 2020

Just added our Ecuador - Antpitta Special for October 2019. A short 9 day tour focussing on seeing Giant, Moustached, Yellow-breasted, Ochre-breasted, Chestnut-naped, Chestnut-crowned, Rufous and Tawny Antpittas. We will also spend some time at a feeding station in the south watching one of the most iconic birds in South America - Jocotoco Antpitta. There are a few other antpittas that are possible but we'll need a bit of luck to see Undulated or Crescent-faced Antpitta. Of course, there are numerous other species to see in the cloud forests, paramo and epiphyte-encrusted forests as we travel from Yanacocha to the Tandayapa Valley, then fly down to the south and Podocarpus National Park (where we will also look for a number of Tumbesian endemics) and return north to the spectacular Antisana to round off yet another amazing Ecuadorian adventure. See our itinerary here: Ecuador - Antpitta Special Birdwatching Tour


Another old favourite that we have added to our tour programme is the fabulous Peru - Andes to Amazon & Beyond tour for 2020. We will

begin at the coast as we explore lagoons, beaches, wetlands and take a boat ride in search of Surf Cinclodes, Humboldt Penguin and Inca Tern amongst others. A short flight to Cusco follows and around Huacarpay Lake the endemic Bearded Mountaineer and Rusty-fronted Canastero reside. We follow this with a full day at Machu Picchu and a day at Abra Malaga looking for Coppery-naped Puffleg, Stripe-headed Antpitta, Cusco Brush-Finch, Ash-breasted Tit-Tyant and others. From here we explore the famous Manu Road, one of the most amazing birding roads in the world that takes us to Wayquechas Lodge, Cock-of-the-Rock Lodge and Amazonia Lodge on the bird-filled ride of a lifetime. A day's boat ride further into the wilderness will see us arrive in true Amazonia at the amazing Manu Biosphere Reserve. Here we will visit a clay lick where hundreds of macaws, parrots and parakeets appear in the early morning, we take boat rides across tranquil oxbow lakes, utilise canopy towers, and birdwatch along numerous secluded trails. Just a few of the 600+ species we aim to see include Pale-winged Trumpeter, Hoatzin, Blue-headed Macaw, Long-tailed Potoo, Golden-collared Toucanet, Scarlet-hooded Barbet, Cream-coloured Woodpecker, Lanceolated Monklet, Red-and-white Antpitta, Hairy-crested Antbird, Rufous-capped Nunlet, Amazonian Umbrellabird, Yellow-billed Nunbird and so much more. Take a look at our itinerary: Peru - Andes to Amazon & Beyond birding itinerary.


After a bit of a gap we are looking forward to going back to fabulous Colombia once more next summer. What a place this is, with over

1900 species recorded and our specially designed tour will concentrate on finding as many of the special birds as possible by visiting the most easily accessible birding areas. Starting with a number of sites around the scenic mountains bordering Bogota where Bogota Rail, Rufous-browed Conebill and a superb variety of hummingbirds can be found, we will move on to Montezuma & Manizales and eventually the fabulous Rio Blanco Reserve. A feeding station here gives us unparallelled opportunities to observe some incredibly shy species such as Brown-banded, Chestnut-crowned, Bicolored, Chestnut-naped and Slate-crowned Antpittas. Los Nevados and its Rainbow-bearded Thornbills will delight us, El Jardin has the stunning White-capped Tanager and huge mixed feeding flocks, before ending up in the wonderful Santa Marta Mountains and its numerous endemics. The Sierra Nevada de Santa Marta is the highest coastal mountain range in the world and the lush, forested slopes are home to an incredible amount of avian endemism with over 20 endemic birds to look for. So why not join us for the adventure of a lifetime - Colombia birding itinerary.



Just added a new tour to Cambodia for 2020 where we will search for a number of true SE Asian specialities. High on our wishlists will be White-shouldered and Giant Ibis, Greater Adjutant, Milky Stork, White-rumped Falcon, Bengal Florican, Bar-bellied Pitta, Germain's Peacock-Pheasant, Cambodian Tailorbird and much more - see our Cambodia birding tour itinerary.
There's also new tour reports: Borneo Tour Report 2017, Myanmar Tour Report 2018 and Thailand Tour Report 2018


We've added a whole new bunch of tours to our 2019/2020 programme recently including our ever popular Classic Thailand Birding Tour, our exciting Sichuan Birding Tour, Vietnam Birding Tour, Madagascar Birding Tour, West Java and Sumatra Birding Tour, plus a few others. And there's more to come! We also must give a big thanks to everyone who came to visit us at the recent British Birdwatching Fair, where we enjoyed seeing many regular and potential new clients. In fact, it was one of our busiest fairs and the reaction to our programme of tours has been phenomenal. Thank you all very much.


We are planning a Monsoon India tour for July next year visiting Kashmir for Kashmir Nutcracker, Kashmir and White-cheeked Nuthatches,
White-throated Bushtit, Variegated Laughingthrush, Spectacled Finch, Black-and-yellow Grosbeak and more. We'll then drop down into the lowlands of Rajasthan where Lesser Florican will be displaying and there's a really good chance of Painted Spurfowl, Rain Quail and Bristled Grassbird. An optional extension to Ladakh will also be offered where our main target is Tibetan Sandgrouse, plus other species such as Black-necked Crane, Ground-tit, Blanford's Snowfinch, Grey Wolf and more! Space is limited so just let us know if you are interested - see full itinerary


Derek Barber has just concluded our inaugural tour to West Papua with an excellent list of sought-after species. The trip started on the

islands of Biak and Numfor with all the target birds seen including Biak Scrubfowl, Biak Scops-Owl, Biak Paradise-Kingfisher, Geelvink Pygmy-Parrot and the stunning Numfor Paradise-Kingfisher. Moving on to the Snow Mountains, daily birding from a very pleasant Hotel instead of camping (which used to be compulsory due to access) made birding this area much more comfortable. The group enjoyed great views of the giant MacGregor's Honeyeater, Snow Mountain Quail, Painted Tiger-Parrot, Greater Ground-Robin, Lesser Melampitta, Superb Bird or Paradise, Splendid Astrapia, New Guinea Woodcock and Archbold's Nightjar to name but a few. In Nimbokrang stunning views were obtained of Lesser Bird of Paradise, Pale-billed Sicklebill and Twelve-wired Bird of Paradise, whilst other highlights included Magnificent Riflebird, King Bird of Paradise, Jobi Manucode and Papuan Nightjar. On to the Arfak Mountains where the conditions where tough but the rewards were very high. Here the group had encounters with Magnificent Bird of Paradise, the rare and elusive Long-tailed Paradigalla, Western Parotia, Arfak Astrapia, Black Sicklebill, the incredible Vokelkop Bowerbird attending to its bower, Modest Tiger-Parrot, Lesser Ground-Robin, Mottled Berryhunter, Mountain Owlet-Nightjar, White-striped Forest-Rail, Spotted Jewel-Babbler and lots more. The last destination was the island of Waigeo which did not disappoint. The accommodation, set on a coral reef, is stunning and from this base a short drive took the group to some pristine lowland forest where mind-blowing views of Wilson's Bird of Paradise, Western Crowned Pigeon and Red Bird of Paradise were obtained. We will be working on a future trip to West Papua so keep an eye on the Latest News page for more information.


Just added new tours to Northern Peru and the Yucatan Peninsula next year.



Just added a new tour report to the Lesser Sundas - Lesser Sundas 2017

Check out our latest photo albums from Colorado and The Lesser Sundas tours - tour photos.


Why not have a look at our YouTube Channel to see more tour videos? Zoothera YouTube Channel


Just added a brand new tour to Yunnan in SW China. This seldom-visited province has some great birding potential with White-speckled

Laughingthrush, Ward's Trogon, Yunnan Nuthatch, Fire-tailed Myzornis, Black-bibbed Tit, Brown-winged Parrotbill, Yunnan and Rusty-capped Fulvettas, Rufous-tailed Babbler, Cachar Wedge-billed Wren-Babbler, Grey-bellied Wren-Babbler and more. One unique aspect of this tour is the numerous feeding stations at Gaoligongshan that offer point-blank views of species such as Red-tailed Laughingthrush, Blue-winged Laughingthrush, and a wide variety of partridges, barwings, minlas, thrushes, tesias, babblers and sometimes even Gould's Shortwing. A perfect experience for anyone interested in bird photography or just seeing skulking birds up close and personal. We have also set aside 2 days to search for Sclater's Monal at a secluded site. See the full tour itinerary.


We have a brand new tour to Tibet in June 2019 searching for the special birds and mammals of the QInghai-Tibet Plateau. As well as endemics such as Tibetan Sandgrouse, Szecheny's Monal-Partridge, Kozlov's Bunting and Tibetan Rosefinch, we will also spend time looking for Snow Leopard and Pallas's Cat at some of their favoured locations. A visit to Wild Yak Valley and the surounding area could well produce truly wild Wild Yaks before we reach fabled Lhasa. An optional extension to Xinjiang and the Taklamakan Desert for the near-mythical Biddulph's Ground-Jay is also available. See here for the full tour itinerary.


Just added a new report from Nick Upton's tour to Sulawesi & Halmahera in September 2017 - see here for the full report.


There is also a Sichuan 2017 tour report recently uploaded - see here for the full report.


Just added a brand new tour to Mexico: Oaxaca and Coastal Chiapas later this year. Targetting numerous Mexican endemics and other range-restricted species such as Dwarf Vireo, Rosita's Bunting, Aztec Rail, Strickland's Woodpecker, Garnet-throated Hummingbird, Grey-throated Chat, Dwarf Jay, Sierra Madre Sparrow, Black-polled Yellowthroat, Ocellated Thrasher and so much more! We should see over 400 species due to the wide variety of habitats, and there's even a pelagic to try and see Townsend's and Galapagos Shearwaters and other seabirds. Take a peek at our Oaxaca and Coastal Chiapas tour itinerary here.


We have added another tour with James P. Smith, this time to fabulous Trinidad & Tobago in January 2019. It's a perfect destination to get

some winter sunshine and have an amazing birding experience at one of the world's most famous lodges - Asa Wright Nature Centre, where we will stay for 6 nights. We will be treated to a hummingbird extravaganza as White-chested Emeralds, Blue-chinned Sapphires and others feed right in front of you. There are feeding stations and bird tables with a multicoloured assembly of tanagers and honeycreepers to watch and photograph, and sip rum punch on the veranda! Daily excursions will take us to see Oilbirds, Ornate Hawk-Eagle, a variety of parrots, and culminating in the spectacle of thousands of Scarlet Ibis flying to roost at Caroni Swamp. We will also spend a night at Grand Riviere to look for the endemic Trinidad Piping-Guan and then have a 3-night stay on Tobago. Take a look at our Trinidad &Tobago itinerary here.


Due to cancellation we have 1 space on our Peninsular Malaysia tour in March 2018. This is a classic tour taking in the famous sites of Fraser's Hill and Taman Negara, as well as a few other great birding sites known by our excellent local guide. This tour offers a chance to see all of those classic SE Asian species we often dream about such as Mountain Peacock-Pheasant, Crested Fireback, Rufous-collared and Blue-banded Kingfishers, Red-naped Trogon, Helmeted Hornbill, Malayan Banded & Garnet Pittas, Blue Nuthatch, Malaysian Rail-Babbler and so much more.TOUR NOW FULL..!


We have just added an exciting tour to Israel with James P. Smith. It's the complete tour as we visit the Hula Valley and Golan Heights for a crane and raptor spectacle and such delights as Bonelli's Eagle, Rock Nuthatch and hopefully Radde's Accentor. Moving on to Bet Shean and the Sea of Galilee, we'll reach the desert environs around the Dead Sea with Sand Partridge, Scrub Warbler, Sinai Rosefinch and Tristram's Grackle on the cards. A night-time excursion for Nubian Nightjar and Desert Hume's Owl is sure to be exciting. A few days around Eilat and the Southern Arava Valley is aimed at seeing the many specialities of the area and hopefully a few rarities as well. We finish at Mitzpe Ramon and the Negev Desert for Macqueen's Bustard, Cream-coloured Courser, Pin-tailed and Crowned Sandgrouse, Syrian Woodpecker and others. Other key species we are after include Marbled Duck, Armenian Gull, Syrian Serin, Pallid Scops Owl, Finsch's Wheatear, Arabian & Cyprus Warblers, Wallcreeper and more. It's a great tour if you want to improve your Western Palearctic list or if you simply enjoy great birding. We'll be well looked after by James P. Smith who probably knows the birds and where to see them better than anyone in his beloved Israel. Take a look at our Israel itinerary.


Nick has just returned from a very successful tour to Tanzania with James Wolstencroft. It's very difficult to pick out particular highlights from

the 451 species of birds seen in just 12 days but here goes.... We saw numerous Secretarybirds in the Serengeti, African Crowned Eagle in Arusha National Park, Sooty and Eleonora's Falcons, a classic Ovambo Sparrowhawk, a group of hunting Levant Sparrowhawks (rare here in Tanzania), endemic Grey-breasted Spurfowl, a group of Crested Guineafowl seen at midday at Lake Manyara, Two-banded and Heuglin's Coursers, Fischer's and Yellow-collared Lovebirds, Yellow-throated Sandgrouse, Schalow's, Hartlaub's and Purple-crested Turacos, Tanzanian Red-billed Hornbill, Brown-breasted Barbet, Pallid Honeyguide, Beesley's Lark, Red-capped Robin-Chat, Silverbird, Mountain Yellow Warbler, Broad-tailed Grass-Warbler, Karamoja Apalis, Buff-bellied Penduline-Tit, Red-throated Tit, Black-fronted Bush-Shrike, Kenrick's Starling, endemic Rufous-tailed Weaver, Peter's Twinspot, Grey-headed Negrita and Oriole Finch amongst others. Phew! With 54 mammals seen the undoubted star was the Caracal walking beside our safari vehicle in the Ngorongoro Crater, plus numeorus Cheetahs, Lions, Serval and African Wildcat. We'll be visiting Tanzania again in 2019 so just let us know if you want to reserve a space. You can see some tour photos on our Flickr Site here - Tanzania 2017.


Just added, by popular demand, our highly successful summer Uganda tour. Our 10-day tour targets the Albertine Rift Endemcs, Shoebill, Green-breasted Pitta and African Green Broadbill, as well as giving opportunities to see Mountain Gorillas and Chimpanzees. It's a slightly longer tour than our previous ones and gives us more opportunities to take in the wonderful Queen Elizabeth National Park and more birds!

Just added our annual endemics tour to the wonderful mountainous island of Taiwan, led by Richard Foster. This is one of those tours that

just gets better and better with 30+ endemics including stunners like White-eared Sibia, Collared Bush-Robin, Flamecrest and others. We also visit Lanyu Island for Lanyu Scops Owl and Japanese Paradise-Flycatcher.


There's also a new Chile tour for October 2018, visiting all of the best locations from Santiago down to Tierra del Fuego. A pelagic will be a fantastic way to see several species of albatross, storm-petrels, skuas etc. The stunning scenery of Torres del Paine is home to Darwin's Rhea, Scale-throated Earthcreeper, White-throated Treerunner and the impressive Magellanic Woodpecker. And let's not forget the superb Diademed Sandpiper-Plover amongst a mouth-watering list of other birds we're targetting in this fantastic country. And we've got a day set aside to locate a Puma too!
We have just posted our Alaska tour itinerary for June 2018 after receiving several requests! What a tour this promises to be as we visit

Anchorage, Nome, Barrow, Kenai Peninsula and Denali National Park as part of the main itinerary. Along with a true Arctic experience we will look for Bristle-thighed Curlew, Spectacled and Steller's Eiders, Rock Sandpiper, Aleutian Tern, Varied Thrush, Pine Grosbeak, Sooty Fox Sparrow, Smith's Longspur and even have chances of Polar Bear, Grizzly Bear, Orca, and many other great mammals. A boat trip into the Kenai Fjords should give us plenty of seabird action with Tufted Puffins, Pigeon Guillemot, and Ancient, Marbled & Kittlitz's Murrelets amongst others. An extension to the Pribiloffs will give us access to the 3 million seabirds nesting here! In particular we're going to get great close-ups of Red-faced Cormorants, Brunnich's Guillemots, Crested, Parakeet and Least Auklets and much more. We've opted for a 3-night stay rather than the usual 2-nights, mainly because its such a long way to go and we feel it's a once-in-a-lifetime-experience to be savoured.


We have added Arizona to our 2018 tour programme for next July with James P. Smith. It is timed to visit in the second Spring when recent rains will have made the desert green and there is an abundance of flowering plants. We will visit all of the major sites, starting amidst the magnificent Grand Canyon where seeing a Californian Condor would be a great start! Then we head south and visit all of those famous birding sites you've probably read about: Chiricahua and Huachuca Mountains, Patagonia, Madera Canyon, California Gulch and more. A mouth-watering list of possibilities includes up to 15 species of hummingbird with such delights as White-eared, Violet-crowned, Lucifer and Costa's. There is also Montezuma Quail, Whiskered Screech-Owl, Elegant Trogon, Olive and Grace's Warblers, Mexican Chickadee, Five-striped Sparrow, Varied Bunting and so much more.

New tour report added from our successful West Mexico tour - West Mexico report 2017.


Just added a new tour to Sri Lanka for November 2018 with Nick Upton as your guide. This is a short tour focussing on finding all of the endemics such as Serendib Scops-Owl, Red-faced Malkoha, White-faced Starling, Sri Lanka Magpie and Green-billed Coucal. Our tour visits the lush, rainforest sites of Kitulgala and Sinharaja, as well as the moss-encrusted dwarf forests of Horton Plains. Just follow this link to see the full tour itinerary - Sri Lanka 2018.


Just added a brand new tour to Southern Argentina & Patagonia for late next year, although we still need to confirm dates. Travelling from Buenos Aires

down to the wildlife spectacle that is the Valdes Peninsula we are targetting numerous endemics and truly localised species such as Elegant Crested-Tinamou, South American Painted Snipe, Curve-billed Reedhaunter, Pale-breasted Spinetail, Short-billed and Patagonian Canastero, Crested Gallito, White-throated Cacholote, Rusty-backed Monjita, Cinnamon Warbling-Finch, Carbonated Sierra-Finch and Yellow Cardinal. Meanwhile amongst the rookeries of South American Sealions and Elephant Seals we should see Killer Whales cruising just offshore, whilst a boatride could see us get some great views of Southern Right Whales and Snowy Sheathbills inhabit the beaches here. The peninsula of Punta Tombo holds the largest seabird colony in Patagonia and up to half a million Magellanic Penguins breed here. What a sight that would be! But this is also the best site to observe the endemic Chubut Steamer-Duck. The vast wilderness of Patagonia National Park will be our base for the final few days as we search for the extremely rare Hooded Grebe and other Patagonian specialities. To view the itinerary - see Southern Argentina & Patagonia itinerary.


Nick's Sichuan tour has almost finished and what a great time they had with 324 species to-date seen. There were 13 'chickens' seen

including incredible close-ups of Golden Pheasant, Chinese Monal and Temminck's Tragopan. Other highlights include 13 species of laughingthrush, 8 species of parrotbill, a flock of 9 Sichuan Jays, 20 species of warbler, 11 species of rosefinch, displaying Przevalski's Pinktail, a day count of 43 Black-necked Cranes, 6 Oriental Pratincoles on migration, Pere David's Owl, Chinese Tawny Owl, very close Saker, 5 Tibetan Grey Shrikes, Collared Crow, Pere David's Tit, Chinese Wren-Babbler, Sooty Bushtit, Rusty-capped Fulvetta, Rufous-tailed Babbler, Sichuan Forest Thrush, Firethroat, Crimson-browed Finch and much more! The Zoothera Blog is up and running and you can catch up with the story here - Zoothera Blog. And go tour our FLICKR page for some photos from this tour - Sichuan Photo Gallery 2017


Keep an eye out for new tour itineraries to Alaska, Minnesota, Southern Argentina and more coming soon.


Just added a new tour to Colorado & Kansas in April 2018. Our long-awaited 'chicken run' has already attracted a waiting list and it's finally

here! We'll be visiting leks of Greater and Lesser Prairie Chickens, Greater and Gunnison Sage-Grouse and Sharp-tailed Grouse. Plus we look for White-tailed Ptarmigan and Dusky Grouse as well. Other key species include Scaled Quail, Mountain Plover, Lewis's Woodpecker, Clark's Nutcracker, Chestnut-collared and McCown's Longspurs, 3 species of rosy-finch and much more. It will also be migration time and we're hoping for the odd surprise or two as well. And in true 'Zoothera' style, as we always try to add a twist to our tours, we've made the tour a day longer than most other tour itineraries - just so we can find more birds and visit a few lesser known sites that our excellent local guide, Kim Risen, has found.


We have a new tour to Northern Peru next year looking for the endemics and specialities of this amazing region. Our dry season visit is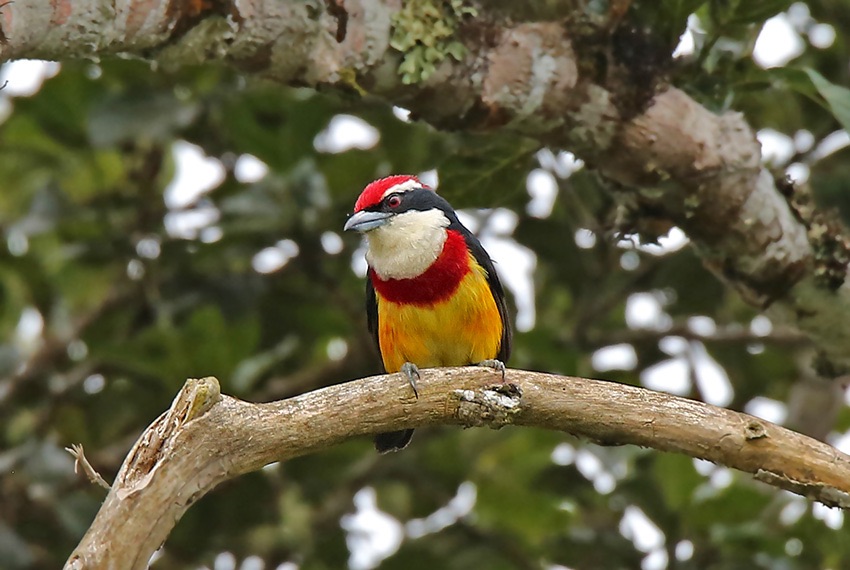 specially designed by our local leader Roger Ahlman and provides extensive coverage of all the major birding sites, which now includes superb chances to see the extremely rare Scarlet-banded Barbet without having to make a major expedition and camp in primitive conditions - as there is a new lodge located very close to the prime forest. We also look for Marvelous Spatuletail, Long-whiskered Owlet, White-winged Guan, Chestnut-crested Cotinga, Pale-billed Antpitta, Royal Sunangel, and so much more!



Derek Barber has recently returned from a very successful tour to Taiwan led by Richard Foster and reports as follows. Thanks to Richard's

local knowledge and excellent guiding skills we had no trouble locating all of the endemic species the island has to offer, plus most of the current sub-species which are likely future splits, along with a few surprises. We made a great start by ticking off Oriental Plover near the airport, before heading up to Dasyueshan and Wushe where Mikado Pheasant, Swinhoe's Pheasant and Taiwan Hill Partridge gave themselves up fairly easily and Taiwan Bush Warblers were everywhere. It seemed that all the 'skulking' species such as Taiwan Wren-babbler, White-browed Bush Robin (candidate for split to Taiwan Bush Robin), Taiwan Hwamei and White-browed Shortwing (another future split to Taiwan Shortwing) just did not want to skulk for us and most provided 'walkaway' views. Add to this Taiwan Barwing, White-eared Sibia, Rusty Laughingthrush, the ever present Steere's Liocichla and a noisy a flock of Rufous-crowned Laughingthrushes and we were having a great time thank you. At the coast we enjoyed a waderfest with the likes of Great Knot, Sharp-tailed Sandpiper, Long-toed Stint and Broad-billed Sandpiper all in breeding kit before moving on to Lanyu Island. The boat crossings provided us with both Streaked and Wedge-tailed Shearwaters amongst others and, on the island, we soon connected with specialities such as Whistling Green Pigeon and Philippine Cuckoo-Dove before finding a rarity in the form of two Japanese Yellow Buntings. Being surrounded by Lanyu Scops-Owls, however, will live long in the memory. Back on the mainland we targeted further key species such as (Taiwan) Golden Parrotbill, (Taiwan) Maroon Oriole and Mountain Scops-Owl with great success. We had a fabulous group, the trip was great fun and we saw some great birds - thanks Richard; needless to say this tour comes with my highest recommendation.

Our tour to Sabah in late March/early April turned into a splendid affair with all of the endemic pittas being seen well: Bornean Banded,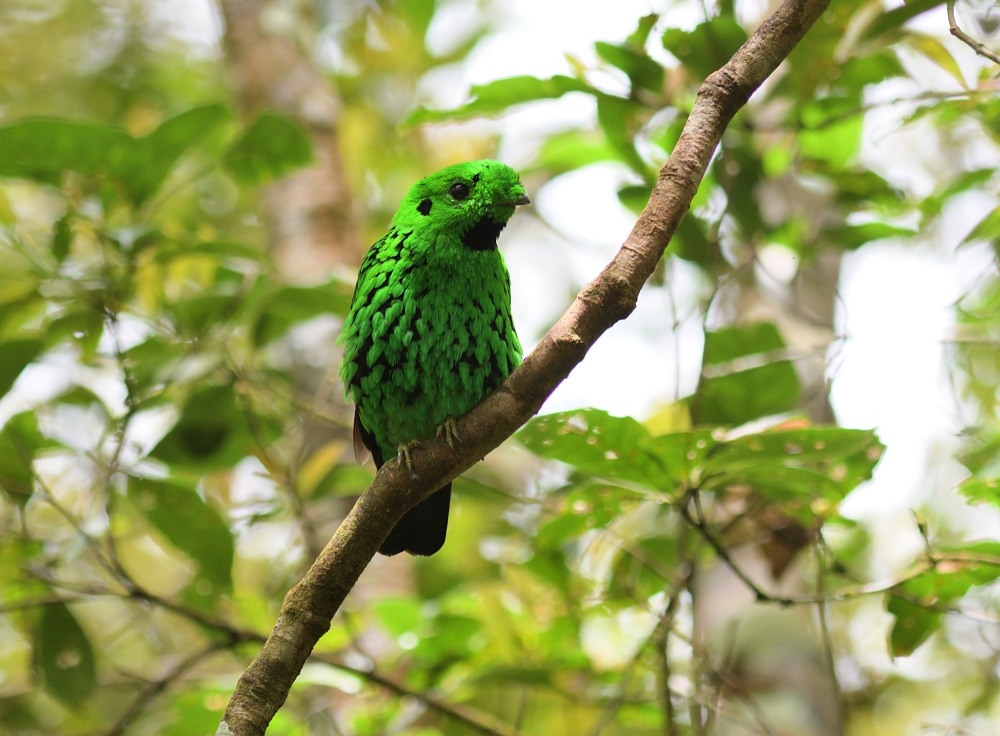 Blue-headed, Black-crowned and Blue-banded, plus the more widespread Hooded as well. Mount Kinabalu was great with Whitehead's Trogon and Whitehead's Broadbill providing outstanding views, along with Red-breasted and Crimson-headed Partridges. We also visited the canopy walkway at Sepilok, where we saw our first of many Orang-Utan's seen on this tour, took several boat trips along the Kinabatangan River where Storm's Stork showed repeteadly, and finally we reached the fantastic Rainforest Lodge in Danum Valley. Other key highlights were Chestnut-necklaced Partridge, Bornean Crested Fireback, Javan Plover, Buffy Fish Owl, Bornean Wood Owl, Large and Gould's Frogmouths, all 8 hornbills, several sightings of Bornean Bristlehead, Bornean Wren-Babbler, Bare-headed Laughingthrush, Everett's Thrush, and so much more. We can't wait to return to the fabulous island of Borneo! View the 2019 tour itinerary.


Nick Upton has posted our next tour to the wonderful country of Cambodia, where we look for Giant and White-shouldered Ibis, Green Peafowl, Germain's Peacock-Pheasant, Orange-necked Partridge, Bar-bellied Pitta, Mekong Wagtail and much more.


Nick Upton has just posted his latest tour report from our successful mid-winter tour to South Korea - see trip report.


NEW! Just added a new tour to Morocco - a fantastic destination offering some of the most exciting birding in the Western Palearctic. We will search for African Crimson-winged Finch in the High Atlas Mountains, Thick-billed Larks and Red-rumped Wheatears in the stony desert of the Tagdilt track, Dupon's Lark at Zaida, and then have 3 nights in the desert at Merzouga. There's a really good chance to see Egyptian Nightjar, Pharaoh Eagle Owl, Desert Sparrow and others before we head to the coast and look for Northern Bald Ibis.


NEW! Just added another new tour to Peninsular Malaysia for 2018. This is a classic tour taking in the famous sites of Fraser's Hill and Taman Negara, as well as a few other great birding sites known by our excellent local guide. This tour offers a chance to see all of those classic SE Asian species we often dream about such as Mountain Peacock-Pheasant, Crested Fireback, Rufous-collared and Blue-banded Kingfishers, Red-naped Trogon, Helmeted Hornbill, Malayan Banded & Garnet Pittas, Blue Nuthatch, Malaysian Rail-Babbler and so much more.


NEW! Just added a brand new tour to Bolivia for 2018, where we focus on the numerous endemic and near-endemics of this amazingly diverse Andean country. This amazing adventure takes us from Santa Cruz all the way to la Paz, via some of the most spectacular scenery on the planet, culminating in a visit to Lake Titicaca. We also have an extension to the Beni for the incredibly rare Blue-throated Macaw. For the full itinerary just follow this link - Bolivia 2018.




Nick has just returned from a successful West Mexico tour with Kim Risen. A great, fun group enjoyed 47 Mexican endemics amongst 327 species seen and there were some

real stunners such as Long-tailed Wood-Partridge, Elegant Quail, Bumblebee Hummingbird, Chestnut-sided Shrike-Vireo, Blue Mockingbird, Red Warbler, Orange-breasted Bunting, Citreoline Trogon, Tufted Jay and Lesser Roadrunner. But there was more to the tour than just the endemics and the sheer numbers of wood warblers encountered at most sites was astounding with particular favourites being numerous Grace's Warblers, Black-throated Grey and even a Colima Warbler, with the more exotic Crescent-chested and Golden-browed Warblers adding splashes of colour to proceedings. Our two boat trips at San Blas got us up close and personal with numerous waterbirds, whilst spotlighting Northern Potoo was really fun. Keep an eye out for our trip report which will be ready soon and take a look at our West Mexico photo gallery on Flickr or view here.




We have just added a brand new tour to Israel for late November this year. It's the complete tour as we visit the Hula Valley and Golan Heights for a crane and raptor spectacle and such delights as Bonelli's Eagle, Rock Nuthatch and hopefully Radde's Accentor. Moving on to Bet Shean and the Sea of Galilee, we'll reach the desert environs around the Dead Sea with Sand Partridge, Scrub Warbler, Sinai Rosefinch and Tristram's Grackle on the cards. A night-time excursion for Nubian Nightjar and Desert Hume's Owl is sure to be exciting. A few days around Eilat and the Southern Arava Valley is aimed at seeing the many specialities of the area and hopefully a few rarities as well. We finish at Mitzpe Ramon and the Negev Desert for Macqueen's Bustard, Cream-coloured Courser, Pin-tailed and Crowned Sandgrouse, Syrian Woodpecker and others. Other key species we are after include Marbled Duck, Armenian Gull, Syrian Serin, Pallid Scops Owl, Finsch's Wheatear, Arabian & Cyprus Warblers, Wallcreeper and more. It's a great tour if you want to improve your Western Palearctic list or if you simply enjoy great birding. We'll be well looked after by James P. Smith who probably knows the birds and where to see them better than anyone in his beloved Israel. Take a look at our Israel itinerary.


At long last we have finally posted the anticipated West Papua tour for June/July and Sept/Oct 2018. We already have 12 names pencilled in for this tour and will probably run a second departure in September if the demand is still high. This extensive 27 day tour is aimed at seeing as many endemics and local specialties as possible, involves many nights at basic camp sites and some tough hikes. But the birds will definitely be worth it, with the prize attraction being a visit to a display ground of Wilson's Bird-of-Paradise. We will visit Biak, Numfor Island, Snow Mountains, Cyclops Mountains, Arfak Mountains, and finish at Waigeo.


We have another new tour with James P. Smith, this time to fabulous Trinidad & Tobago in January 2018. It's a perfect destination to get some winter sunshine and have an amazing birding experience at one of the world's most famous lodges - Asa Wright Nature Centre, where we will stay for 6 nights. We will be treated to a hummingbird extravaganza as White-chested Emeralds, Blue-chinned Sapphires and others feed right in front of you. There are feeding stations and bird tables with a multicoloured assembly of tanagers and honeycreepers to watch and photograph, and sip rum punch on the veranda! Daily excursions will take us to see Oilbirds, Ornate Hawk-Eagle, a variety of parrots, and culminating in the spectacle of thousands of Scarlet Ibis flying to roost at Caroni Swamp. We will also spend a night at Grand Riviere to look for the endemic Trinidad Piping-Guan and then have a 3-night stay on Tobago. Take a look at our Trinidad &Tobago itinerary here.


We have a new tour to Arizona this summer with James P. Smith. It is timed to visit in the second Spring when recent rains will have made the desert green and there is an abundance of flowering plants. We will visit all of the major sites, starting amidst the magnificent Grand Canyon where seeing a Californian Condor would be a great start! Then we head south and visit all of those famous birding sites you've probably read about: Chiricahua and Huachuca Mountains, Patagonia, Madera Canyon, California Gulch and more. A mouth-watering list of possibilities includes up to 15 species of hummingbird with such delights as White-eared, Violet-crowned, Lucifer and Costa's. There is also Montezuma Quail, Whiskered Screech-Owl, Elegant Trogon, Olive and Grace's Warblers, Mexican Chickadee, Five-striped Sparrow, Varied Bunting and so much more.


Just posted our exciting, brand new Texas Migration Special for April this year. Fancy a short break with our local expert - James P. Smith? Some of you may know James from tours to Israel in the past and for being one of the best bird tour leaders in the business. He currently resides in Massachusetts, USA where he has led numerous tours all across the states and will be leading some fantastic tours for ZOOTHERA in the future. We are excited to have James working with us and we will keep you posted on his forthcoming tours very soon. So for a migrant-filled Texas break, and don't forget those Whooping Cranes.


Keep an eye out for a couple of new trips coming this year. We have a Texas Migration Special in April focussing on High Island with a visit to Rockport for Whooping Cranes as well. And we will be running an Arizona summer trip later in the year targetting all of those special birds such as Elegant Trogon, Gilded Flicker, Mexican Spotted Owl, Flammulated Owl, Whiskered Screech Owl, Violet-crowned, White-eared and Lucifer Hummingbirds, Bendire's Thrasher, Grace's, Red-faced and Virginia's Warblers, Yellow-eyed Junco and much more.


Just added new tour reports - Arizona 2016 Canada Migration Special 2016 Ghana 2016 China in Winter 2016 Sri Lanka Dragonfly Tour 2016



Nick has just returned from our SE China WInter Birding tour - and what a tour this was! We enjoyed the spectacle of

wintering cranes, geese and ducks, where the cacophony of sound just has to be experienced. Beginning in Yancheng, north of Shanghai, groups of majestic Red-crowned Cranes stole the show. And we even found a couple of Sandhill Cranes that had migrated the wrong way! Poyang Hu was fantastic and seeing Siberian, White-naped and Hooded Cranes was just simply stunning. As if seeing 6 species of crane (we also saw lots of Common Cranes) wasn't enough, we had Swan Geese, Lesser White-fronted Goose, both Taiga & Tundra Bean Geese, lots of Falcated Ducks, Tundra Swan, a count of 360+ Oriental Storks at one site, SIlver-throated Bushtit, endemic Reed Parrotbills, the first of many Northern Red-flanked Bluetails, Pale Thrush, both Chestnut & Yellow-breasted Buntings and groups of Pallas's Reed Buntings also seen well. Oh and let's not forget the Spoon-billed Sandpipers and Black-faced Spoonbills along the coast as well. And there were also Saunders's, Vega, Mongolian & Heuglin's Gulls here as well. With scrub and bushes along the coast holding dainty Chinese Penduline-Tits, as well as Chestnut-eared, Japanese Reed and lots of Rustic Buntings. The traditional countryside of Wuyuan was also on our menu where Scaly-sided Mergansers swimming along a quiet river was a scene we will never forget. Plus Long-billed Plovers, Mandarin Ducks and a group of 6 Yellow-browed Buntings in the same binocular view along the riverbank. But a pair of rare Moustached Laughingthrushes giving point-blank views takes some beating. Moving on to the forested mountain of Emei Feng where 7 Elliot's Pheasants, including a superb male feeding out in the oen for ten minutes was pretty cool. There was also Silver and Koklass Pheasants here, as well as some views of Cabot's Tragopan as well. At Fuzhou Forest Park we found Spotted Elachura and several Asian Stubtails. One of the biggest surprises of the tour was a flock of 30 Short-tailed Parrotbills found feeding in a large stand of bamboo behind a service station! Add to this 10 species of thrush including White's, Grey-backed, lots of Dusky and a rare Grey-sided Thrush being found on our last day causing a mini-twitch. And also thanks to our return light being cancelled we managed to nail 30+ Baikal Teal on our last day as well. We will return in 2018 for another action-packed winter China tour - details coming soon! You can see some photos of this tour just to whet your appetite in our Photo Gallery.


Our first Ghana Mega Tour led by Nick & Paul Mensah was a great success with 442 species being recorded on our 3 week visit. We birded a

number of lesser known sites as well as all the regular favourites in search of some truly great birds. The coastal forests were amazing and there's just too many highlights to mention them all, but amongst the best were Long-tailed Hawk, Red-thighed Sparrowhawk, Nkulengu Rail, Akun and Fraser's Eagle Owls, Yellow-throated Cuckoo, Black-shouldered Nightjar, Chocolate-backed and White-bellied Kingfishers, Blue-moustached Bee-eater, Black Dwarf-Hornbill, Willcock's Honeyguide, Fernando Po Batis, Rufous-sided Broadbill, Yellow-headed Picathartes (of course), Western Nicator, White-bibbed Swallow, Rufous-crowned Eremomela, Capuchin Babbler, Puvel's Illadopsis, White-tailed Alethe, Little Grey Flycatcher, Forest Robin, Preuss's Weaver and more! We also ventured inland to Mole NP and even further north to the border with Burkina Faso and Togo where we found 8 Egyptian Plovers and White-crowned Lapwings. Other goodies included White-throated Francolin, Beaudouin's Snake-Eagle, Forbes's Plover, Standard-winged Nightjar, Red-throated Bee-eater, 12 species of barbet, 8 species of hornbill, Oriole Warbler, Yellow-bellied Hyliota, African Spotted Creeper and 19 species of sunbird. You can follow the story on the Zoothera Birding Blog. And you can also see some of the tour photos.




Just added a new tour report from our endemic focussed visit to South India & Andamans - S India Report 2016


Just added a new tour report from another great tour to Uganda - Uganda 2016


Just added a new tour report from our successful Ethiopia trip last year - Ethiopia 2015 and some tour photos as well.




Just added a new tour in November 2017 to Tanzania, visiting the Serengeti Plains, Ngorongoro Crater, Lake Victoria and many other great sites. There's also an extension to Western & Eastern Usambara Mountains for a plethora or regional endemics and truly rare and localised species such as Usambara Eagle-Owl, Fischer's Turaco, Fulleborn's Black Boubou, Usambara Ground Robin, Spot-throat, Kretschmer's Longbill, Red-capped Forest Warbler, Peters's Twinspot and much more. This extension can also be taken as a stand-alone shorter tour.





Derek Barber has just returned from a successful trip to Uganda notching up an impressive total of 350 species of birds in our short 9 day trip which included some of the most sought after birds in Africa. First up was a Green-breasted Pitta which showed very well in Kibale National Park. This was followed by African Green Broadbill, with a pair feeding young at a nest in Bwindi. Last but not least was an encounter with two Shoebills at Mabamba Swamp. Added to this the group saw Brown-chested Plover, a small flock of these intra-African migrants was a nice surprise at Lake Mburo NP. We also saw the range restricted Red-faced Barbet, Blue-throated Roller, Black Bee-eaters in two different locations, 4 species of nightjar (including Pennant-winged and Ruwenzori) and a total of 16 species of Albertine Rift Endemics where recorded. Some of the group also took the opportunity to enjoy the memorable experience of Mountain Gorilla and Chimpanzee trekking, with fabulous encounters with both species.



New tour to the Qinghai - Tibetan Plateau just added for June 2017, featuring a visit to the mystical city of Lhasa. For spectacular scenery and some truly localised birds, plus a good selection of mammals then this is one of those must-visit destinations.


Just added a new tour to Indonesia in July 2017. We visit the Lesser Sundas in search of 70+ endemics on the islands of Sumba, Timor, Roti and Flores, culminating in a special visit to Komodo for its dragons!




Just added a new tour report to Northern Peru - N Peru 2016 Report


Just added a new tour report to Sri Lanka - Sri Lanka 2016 Report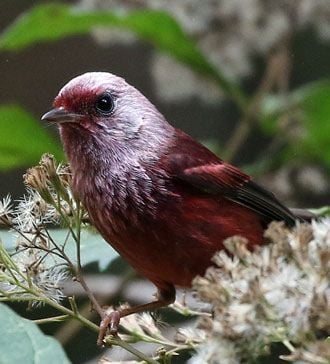 Our New Tour to fabulous Guatemala has just been added for Jan/Feb 2017. After Steve's recent trip here he describes the country as one of the best places he has birded in both Central and South America. With fantastic places to stay, amazing food (the best anywhere in Central America), superb local guides and some simply stunning birds, like Pink-headed Warbler, Blue-throated Motmot, Horned Guan, Belted Flycatcher, Resplendent Quetzal and possibilities of several really exciting mammals you may think this is enough. But to add to all this wonderful wildlife we also have the amazing Tikal National Park and its Mayan ruins as the topping on a very attractive cake. Join us in one of Steve's favourite new destinations. .
Just added our exciting new West Mexico itinerary for March 2017. There's a fabulous array of endemic (40+) and local specialities, combined with a mix of North American and Central American species making for a fantastically varied birdlist, plus an exciting boat ride as well. Targets include Red Warbler, Elegant Quail, Lesser Roadrunner, Bumblebee Hummingbird, Chestnut-sided Shrike-Vireo, Orange-breasted Bunting and much more.


Just added our new itinerary for South Korea 2017. This is a rather unique tour giving you opportunities to see Steller's Sea Eagle, Scaly-sided Merganser, 4 species of cranes, Spectacled Guillemot, Solitary Snipe, Relict Gull, varied Tit, Siberian Accentor and so much more.

Sichuan June 2015 Tour Report just added - Sichuan 2015 Report.



Our Taiwan tour with Richard Foster got off to a fantastic start with Oriental Plover and Japanese Robin being seen in the first two days. The group scored with great views of all of the Taiwan and Lanyu endemics, as well as most of the endemic sub-species including the scarce Island Thrush. Bonus birds included Chinese Egret, Siberian Crane, Bulwer's Petrel and Japanese Yellow Bunting. Keep an eye out for next year's tour which will be posted shortly.




Brazil - Pantanal October 2015 Tour Report just added - Pantanal Report 2015.


Spanish Pyrenees July 2015 Tour Report just added - click here.


Ghana Coastal Forests Sept 2015 Tour Report just added. To see the full report - Ghana 2015 Report.

Cambodia March 2016 Tour Report just added - click here.


Southern Ecuador January 2016 Tour Report just added - click here.


India - Classic Himalayas Tour Report 2015 just added - click here.


Namibia, Botswana & Zambia October 2015 Tour Report just added - Tour Report.


New Tour - SE China 2017. This corner of China is home to some of the rarest birds on the planet, with Chinese Crested Tern, Courtois's Laughingthrush, Cabot's Tragopan, Reed Parrotbill and Short-tailed Parrotbill being among some of the highlights. Add to that seeing Spoon-billed Sandpiper and a whole host of mouth-watering migrants such as Siberian Thrush, Narcissus Flycatcher, Pechora Pipt, Yellow-browed Bunting and more.


Just added a photo gallery from our Namibia, Botswana & Zambia tour last year. Click here.


New Tour - Vietnam 2017. Led by Nick Upton, we go in search of some of the rarest birds in Asia such as Red-tailed, Collared and Orange-breasted Laughingthrushes, Vietnamese Cutia, Grey-crowned Crocias, and Sooty Babbler. The tour offers an extension to central areas where we will search for Red-collared Woodpecker, Chestnut-eared Laughingthrush, Indochinese Wren-Babbler, Limestone Leaf-Warbler, White-winged Magpie and more.

Nick Upton has just returned from a successful tour to South Korea where highlights include Scaly-sided Merganser, Swan Goose, Baikal Teal, Oriental Stork, Red-crowned, White-naped & Hooded Cranes, Long-billed Murrelet, Spectacled Guillemot, a magnificent Steller's Sea Eagle, Saunder's, Relict and Glaucous-winged Gulls, Siberian Accentor, Japanese Wagtail, Bull-headed Shrike,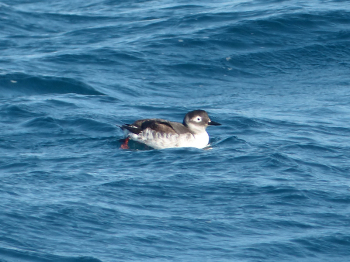 Long-tailed Rosefinch and so much more. With a fantastic selection of Far East specialities and many mouth-watering birds we will be returning in January 2017 and post tour details soon - click here for some photos from this tour. For the full tour report - S Korea Report.




Nick has just returned from another successful South India & Andamans tour where our group saw a superb selection of endemic and localised species. In fact they

managed to get 101 endemics, of which 19 were Andaman endemics, 46 were subcontinent endemics, and 34 were Indian endemics, plus 2 near endemics. Out of a total of 344 species seen there were so many highlights, such as Painted Bush-Quail giving walk away views, Red Spurfowl feeding out in the open, Andaman Crake foraging in the leaf litter right in front of the group, Great Thick-knee, Violet Cuckoo, 14 species of owl seen - amazing, Ceylon Frogmouth, Indian Pitta, Andaman Treepie, Yellow-throated Bulbul, seeing a colony of Streak-throated Swallows from a boat just a few metres away, Nilgiri Blue Robin, this awesome Black-and-orange Flycatcher and so much more. Non-bird highlight was definitely the Leopard watched for over an hour as it sat up in a tree at Nagarahole National Park. See the Zoothera blog about this tour - click here.


Take a look at our fabulous Madagascar 2015 tour report - click here.

What an amazing experience our Namibia, Botswana & Zambia tour was! We travelled from Etosha up into the Okavango Panhandle and finished off in the fantastic Chobe National Park,

seeing 353 birds and exactly 50 mammals. Highlights were numerous but undoubtedly seeing Pel's Fishing Owl at a day roost takes some beating, although the nesting colony of Southern Carmine Bee-eaters just a little further along the river was simply stunning. And repeated views of Schalow's Turaco was awesome, as was a displaying Racket-tailed Roller, whilst seeing Eastern Nicator and Olive Woodpecker was unexpected! So here's just a few of the best birds: Orange River Francolin, Natal Spurfowl, Lesser Jacana, African Rail, Slaty Egret, Rufous-bellied Heron, numerous White-backed Night-Herons, African Finfoot, Blue & Wattled Cranes, Rock Pratincole, Burchell's Courser, African Skimmer, Namaqua Sandgrouse, African Barred Owlet, point-blank views of Fiery-necked Nightjar, Brown-hooded Kingfisher, Trumpeter Hornbill, Black-collared Barbet, Meyer's Parrot, Retz's Helmetshrike, Magpie Shrike, Luapula Cisticola, 5 species of babbler, Kurrichane Thrush, Violet-eared Waxbill, and so much more. Mammal highlights included this family of Cheetahs at Etosha, watching a Leopard eating its kill in a tree for an hour, Bat-eared Fox, numerous Lion sightings, Cape Clawless and Spot-necked Otters, Black Rhino, many Hippos, as well as all the 'usual' African mammals you would expect to see on safari. With a fantastic local guide, superbly located lodges and some of the most amazing wildlife that Africa can offer this is undoubtedly one of those tours you simply must add to your "To Do" list...!




New tour report for Uganda 2015 - click here.



Steve has just returned from yet another fabulous tour to the Pantanal in Brazil. Highlights were many including 2 superb Jaguars, 5 Brazilian Tapirs, Giant Otters, River Otter, Porcupine, Marmosets, Armadillo, Capuchin and Howler Monkeys, Fox, Racoon and Coati, Marsh Deer, Capybara, Red-footed Tortoise, Caiman, dragonflies and butterflies! Oh! what about the birds you say? Well of course we did fantastically well with the birds seeing Crowned Eagle, Hyacinth, Blue-and-yellow, Red-and-green Macaws, in fact 18 species of Parrot. Many other highlights included 6 Sungrebe, Sunbitterns, all 5 Kingfishers, hundreds of Mississippi Kites, Subtropical Doradito, Dark-billed Cuckoo, fabulous looks at Pheasant Cuckoo, Band-tailed, Helmeted and Fiery-capped Manakins, 2 species of Potoo, hummingbirds, toucans, puffbirds the list goes on. Staying in wonderful lodges with excellent food throughout, our next years tour is already taking bookings so dont delay.
HOT NEWS! There is space on a whale-watching & wildlife cruise with Dr Charles Anderson, travelling from Bali - Komodo - Maumere for the period 11th - 20th October 2015. It is only for a female sharer in a lower deck cabin on the safari vessel M.V Mermaid. For a truly outstanding experience, some really rare cetaceans, fantastic snorkelling and those Komodo Dragons, please contact our office for further details.


Just added North Thailand & Spoonie Tour Report Feb/March 2015 - North Thailand Report 2015.


Just added tour reports for our Pantanal 2014 tour and Southern Brazil May 2015 tour.
Uganda - July Tour:

Derek Barber has just completed a fantastic short tour to Uganda with a very happy group.This highly successful trip started with a visit to Mabamba Swamp where they had excellent views of the sought after Shoebill. Moving on to Kibale the group spent much of the first morning searching for the elusive Green-breasted Pitta and were successful in finding a pair on territory. This was followed by a Chimpanzee trek where great views were obtained of a family troop. The groups last destination was to the Bwindi Impenetrable Forest. During their time here they encountered good numbers of Albertine Rift Endemics including fabulous views of a pair of African Green Broadbill, one of Africa's most sought after bird species. The trip ended with what has to be the most amazing wildlife experience anyone can have when they were taken on a trek for Mountain Gorillas. They were successful in the search and enjoyed the privilege of spending time amongst a group of 14 Gorillas including several females, sub-adults and of course the awesome silverbacks. With 16 Albertine Rift Endemics, some 264 species of birds and 22 mammals that included Ugandan Kob, Topi, Black-fronted Duiker, Elephant and Hippo, this short African adventure should be on everyone's list. Check out next year's tour and book early - on the web-site soon - 8th - 16th July 2016 - just £1950 pp


Another new tour! This one is a real cracker and quite unique as we visit South Korea on a reasonably short itinerary to see the spectacular Steller's Sea-Eagle. And there's also Harlequin Duck, Baikal Teal, White-naped and Red-crowned Cranes, Relict Gull, Thick-billed Murre, Long-billed Murrelet, Spectacled Guillemot, Varied Tit and Long-tailed Rosefinch amongst others.
Just added our brand new tour to the deserts of Rajasthan & Gujarat in India in January 2017, for a mouth-watering selection of species such as Crab Plover, Great Indian Bustard, Sykes's Nightjar, Grey Hypocolius, Marshall's Iora, White-bellied Minivet, White-naped Tit, Green Avadavat and many other rare species. It is also a great tour for mammals with Blackbuck, Asiatic Wolf, Leopard, Striped Hyena and Asiatic Lion to search for.



Just added a brand new tour to Mongolia for May 2016. If you fancy something really different to more regular destinations then this is for you! We will be using local campsites (known as "gers") out in the wilderness of taiga forest, mountains and vast, wide-open steppes in search of Altai Snowcock, Oriental Plover, Pallas's Sandgrouse, Relict Gull, Henderson's Ground-Jay, Kozlov's Accentor, Mongolian Finch, Asian Rosy-Finch and much more.



Another successful Sichuan tour has just finished with 301 species seen, with many rare, scarce and localised birds being found (including 14 species of galliforme). This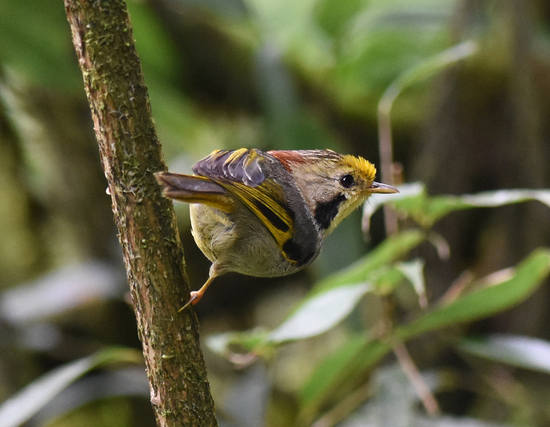 has been a particularly memorable tour for the incredible views of nearly everything, with our discovery of a nesting pair of Golden-fronted Fulvettas being a major highlight. Our first full day at Longcanggou resulted in 5 species of parrotbill being seen: Great, Brown, Three-toed, Golden and Grey-hooded. What a great start! There was also a pair of Temminck's Tragopans strutting along a forest track right in front of us, Emei Shan Liocichlas performing well, Elliot's, Buffy, Red-winged, Spotted and Black-faced Laughingthrushes, Emei Leaf-Warbler, and Slaty Bunting here. Incredible views of Lady Amherst's Pheasant, 4 Firethroats, Rufous-tailed Babbler and henrici Long-tailed Rosefinches at Erlang Shan followed. Then we visited mighty Balangshan and scored with Tibetan Snowcock, Chinese Monal, Snow Partridge, Wallcreeper, Grandala, Crimson-browed Finch, Red-fronted and Streaked Rosefinches. Sichuan Jays at Mengbishan are always a tour highlight, but a Przevalski's Nuthatch only 5 metres away was equally stunning, as were Blood Pheasants and Verreaux's Monal-Partridges feeding out in the open right in front of us. Also a Koklass Pheasant was watched for several minutes at close range and a pair of Crested Tit-Warblers performed very well. The wide open Tibetan Plateau was as fascinating as ever and as well as several Black-necked Cranes, we saw several roadside Tibetan Larks, Tibetan Partridge, Blue Eared Pheasant, Spectacled Parrotbill, White-browed Tit and even had a Chinese Grouse in the scope for 15 minutes. We ended with a Pere David's Owl flying around us and perching up right next to us for a grandstand finish. Photo Gallery - click here.

New tour report added: SE China May 2015 - click here.


We are currently working on several new itineraries for 2016, including exciting tours to Myanmar and Mongolia, as well as a new Gujarat & Rajasthan tour in early 2017. Please keep checking our website for updates.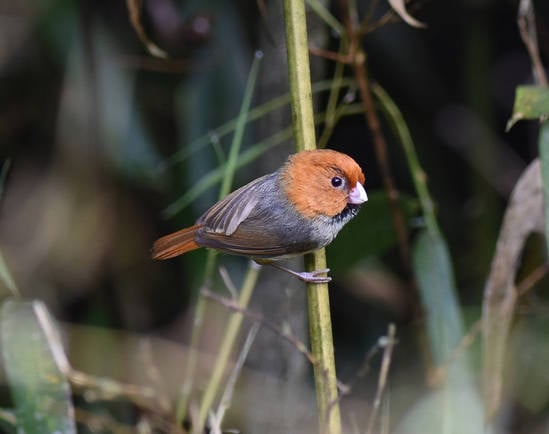 Our SE China tour has just finished and produced a superb selection of truly rare and localised species with the pick of a good bunch including Cabot's Tragopan, Elliot'sPheasant, breeding-plumaged Spoon-billed Sandpiper, Pied Falconet, Chinese Crested Tern, Courtois's Laughingthrush, Marsh Grassbird, Reed Parrotbill and Short-tailed Parrotbill. As migration was in full swing we spent some time at the coastal hotspots near Shanghai and found Asian Stubtail, Dusky, Siberian and Pale Thrushes, Japanese Paradise-Flycatcher, Blue-and-White and Narcissus Flycatchers, Siberian Rubythroat, Siberian Blue Robin, Grey-crowned, Radde's and Two-barred Warblers, Pechora Pipit and Pallas's Reed Bunting. Shorebirds were well represented and amongst 42 species seen there was Far Eastern Curlew, Grey-tailed Tattler, Oriental Pratincole, Little Curlew, Sharp-tailed Sandpiper and Nordmann's Greenshank. There was also Black-faced Spoonbill, Chinese Egret, Saunders's Gull, Pied Harrier, White-throated Needletail, Japanese Waxwing, Grey-sided Scimitar-babbler, Huet's Fulvetta, Brown Dipper, Grey-headed Parrotbill, Kloss's Leaf-Warbler, White-spectacled Warbler and Spotted Elachura. Check out some photos from this tour - click here.


New tour report added: Sulawesi & Halmahera 2014 - click here.

New short tour to Ghana just added in December 2015. A week long special tour taking in the world famous Kakum Forest and its canopy walkway, Shai Hills, the relatively

unexplored Ankasa Forest and ending at Bobiri Forest Reserve for such delights as Akun Eagle-Owl, Black Bee-eater, White-spotted Flufftail, Red-chested Owlet, Chocolate-backed Kingfisher, Black Dwarf Hornbill, and of course the enigmatic Yellow-headed Picathartes.


Just added another new tour to Ghana in late Oct/early Nov2016. This one is 3 weeks and visits all of the best birding sites, plus many others that are seldom visited by other groups, as well as visiting Mole National Park and a superb site for Egyptian Plover. This tour promises to be superb and provides the ultimate coverage of this fascinating west African country.


New tour to Central Thailand just added for March 2016. This is the place to see Spoon-billed Sandpiper, along with a host of other mouth-watering Asian species such as Siamese Fireback, Banded Kingfisher, Long-tailed Broadbill, Black-and-yellow Broadbill, Blue Pitta and many, many other superb birds. We visit the forested Khao Yai and Kaeng Krachen, as well as the wader heaven of Pak Thale where there are literally 1000's of shorebirds present, often at very close range and you can see 40+ species in a day here. And don't forget as this is only for a group of 6 birders, we can visit a small photo blind for very close views of many normally shy and skulking forest species.

Photo galleries added for both India tours and North Thailand - click here.



Our 2 recent back-to-back India tours produced a mouth-watering selection of superb birds: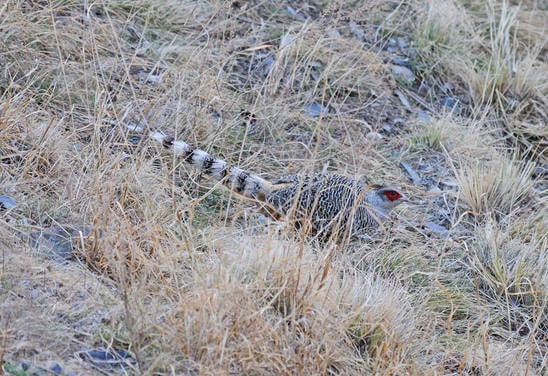 India 1 visited the Chambal River, Taj Mahal, Bharatpur, Ranthambhore & Sultanpur with such delights as Painted Spurfowl, Jungle Bush-Quail, Sarus Crane, Indian Skimmer, Painted Sandgrouse, Sirkeer Malkoha, Orange-headed Thrush, Siberian Rubythroat, Brooks's Leaf Warbler, Sind Sparrow and Crested Bunting.
Classic Himalayas visited Corbett National Park, Pangot, Sat Tal and Okhla Bird Sanctuary. Of course seeing a Tiger was a major highlight, but we also saw both Koklass and very close Cheer Pheasants, Pallas's Fish-Eagle, Black Vulture, Mountain Scops-Owl in the daytime ( ! ), Himalayan Cuckoo, Brown Wood Owl, Scaly-bellied Woodpecker, Slaty-headed Parakeet, Himalayan Shrike-Babbler, Black-headed Jay, Rufous-chinned Laughingthrush, Grey-bellied Tesia, Long-billed Thrush, Tytler's Leaf-Warbler, Spot-winged Starling, Himalayan Rubythroat, Upland Pipit, Chestnut-eared and White-capped Buntings, Spot-winged Grosbeak, and Pink-browed Rosefinch amongst many more in our excellent 311 species seen in just 10 days birding the spectacular Himalayan foothills. Check out our tour photos on Flickr - click here.

Another fabulous trip to COLOMBIA has just finished and with 54 endemics and just over 700 species seen it confirms that we run one of the very best trips to this hot destination! Led by Colombia's No 1 guide Diego Calderon the trip is superbly organised from beginning to end. There are many companies now going to Colombia with many of these running cheap poor quality tours led by inexperienced guides. Why go all that way and not have the best tour possible. Our group certainly did. Check out our 2016 tour led by the country's very best guide. You won't regret it!
UGANDA - Our short trip to Uganda in search of Mountain Gorilla, Chimpanzee and a wealth of Albertine Rift Endemic bird species, such as Shoebill
is now filling up and ready to go.! This is a very rare opportunity to get to see these animals and birds at such a ridiculously low cost!
If you've ever wanted to go to this wonderful country then don't delay and get in contact with our office straight away.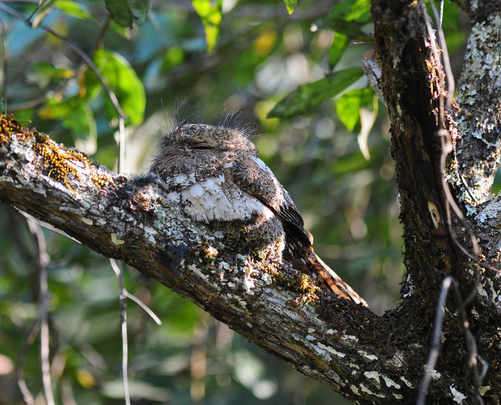 Breaking News!! The Zoothera group in Northern Thailand has just seen this Hodgson's Frogmouth at Doi Lang. This is the first time we have recorded this species on one of our tours in Asia. Also seen on our first full day's birding were 13 Black-headed Greenfinches, 2 Pale Blue Flycatchers, several Giant Nuthatches, and plenty of crippling close views of the regular birds. Doi Lang continues its magic with Mountain Bamboo-Partridge, Hume's Pheasant, Pale Blue Flycatcher, Indochinese Cuckooshrike, Sapphire Flycatcher, crippling views of a male Siberian Rubythroat and Spot-winged Grosbeak. A day at Chiang Saen resulted in yet another Thai rarity being found by a Zoothera group - this time it was Red-billed Starling (less than 6 previous Thai records), as well as Eurasian Bittern, Small Pratincole, White-browed and Ruddy-breasted Crakes and Eastern Water Rail. The day ended in a cloud of Eastern Marsh and Pied Harriers flying in to roost. The group also enjoyed crippling views of Baikal Bush-Warbler at another site, before moving on to Doi Inthanon. All the usual great birds complied, such as Ashy and Speckled Woodpigeons, Pygmy Wren-Babbler, White-browed Shortwing and Dark-sided Thrush (a true Zoothera species!), along with Slaty-bellied and Chestnut-headed Tesias, Yellow-bellied Flowerpecker and Clicking Shrike-Babbler amongst others. We concluded another great Thai tour with Spoon-billed Sandpiper, Nordmann's Greenshank and Asiatic Dowitcher, along with a rare Long-billed Dowitcher, Black-faced Spoonbill, the Endangered Milky Stork and a nesting colony of Asian Golden Weavers. Now on to India.....
Another Central Thailand tour is underway and our group, led by Nick Upton, have been enjoying prolonged views of a pair of Eared Pittas at Khao Yai. Also seen there was a White-throated Rock-Thrush, Banded Kingfisher, Long-tailed Broadbill, Black-and-buff Woodpecker and many other cracking species. If you fancy a crack at seeing Eared, Blue, Hooded and Blue-winged Pittas then take a look at our new short tour to this fabulous country in late June 2015.
New tour reports just added: Chile November 2014 - click here. Japan Nov/Dec 2014 - click here. Thailand Jan/Feb 2015 - click here.
Thailand tour news: Our current tour to Central and North Thailand has just seen a Firethroat - a first record for Thailand! It was previously reported in late December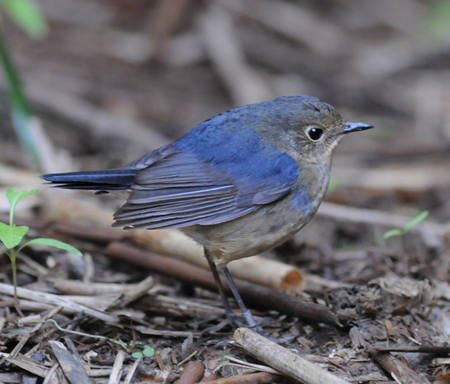 and despite being very tricky to see during its stay so far, our group had views down to 3 metres as it fed on the ground in front of us after only an hour's search. Some other birders had taken 3 days to see it! At the same site we also saw Brown-cheeked Rail (Eastern Water Rail) and Jerdon's Bushchat as well. A few days on Doi Ang Khang and Doi Lang produced most of the hoped for species including Hume's Pheasant, Giant Nuthatch, many Siberian Rubythroats, Siberian Blue Robin, Scarlet-faced Liocichla, Spot-breasted Parrotbill, Spot-winged Grosbeak, and both Chestnut and Yellow-breasted Buntings amongst many others. Moving on to Doi Inthanon there were great views of White-browed Shortwing, Pygmy Wren-babbler, Chestnut-headed and Slaty-bellied Tesia, Black-throated Parrotbill and Yellow-bellied Flowerpecker amongst others. At Khao Yai highlights were Siamese Fireback, Great and Wreathed Hornbills, Great Eared Nightjar, Mugimaki Flycatcher, Black-throated Laughingthrush, Golden-crested Myna and Asiatic Wild Dog. At Pak Thale we had close views of 6 Spoon-billed Sandpipers, 4 Nordmann's Greenshanks, 29 Asiatic Dowitchers, and both Malaysian and White-faced Plovers at Laem Pak Bia. A few Chinese Egrets were also nice, but the overall wader spectacle with literally thousands of shorebirds was something to behold. Moving on to Kaeng Krachen we saw Great Slaty Woodpecker, 5 Black-thighed Falconets, Yellow-vented Green-Pigeon, Bay Woodpecker, Tickell's Brown Hornbill, eventually found a Blue Pitta, Collared Babbler and had superb views of the rare Ratchet-tailed Treepie. We also racked up 5 species of broadbill, with a very close encounter of a group of Long-tailed Broadbills beside the road. And our tour has just ended with 461 species seen.
NEW TOUR NOVEMBER 2016 China in Winter - A Crane Spectacular. A winter birding feast in search of 6 species of crane, including Red-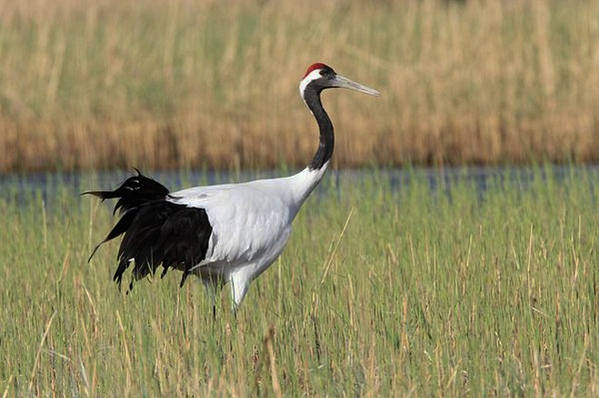 crowned, Siberian, Hooded and White-naped. There's also good chances of Baikal Teal. Baer's Pochard, Scaly-sided Merganser, Oriental Stork, Black-faced Spoonbill, Saunders's and Relict Gulls and Spoon-billed Sandpiper. Add to this a mouth-watering selection of wintering passerines such as Northern Red-flanked Bluetail, Dusky, Siberian and Naumann's Thrushes, Yellow-browed and Pallas's Reed Buntings. There are also some excellent endemics, throw in a few surprises and this promises to be a really exciting tour.
Recently added tour report: Sabah 2014, Ethiopia 2014, Qinghai & Xinjiang 2014, New Mexico 2014


Nick has just returned from a successful tour to Ethiopia, where our fun-loving group travelled from Debre Libanos to the north of Addis Ababa right down to Yabello in the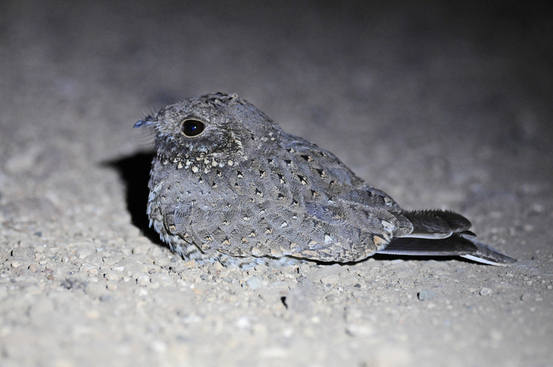 south of this bird-rich country. We saw 469 species, of which 34 were endemic to the region. But Ethiopia has so much more to offer with a wide variety of those 'classic' African species such as Bateleur, Martial Eagle, Lammergeier, Secretarybird, Vulturine Guineafowl, Arabian Bustard with Northern Carmine Bee-eaters hitching a ride, Narina Trogon and others. Particular favourites included Abdim's Stork, many close Pallid Harriers, Wattled Crane, Hartlaub's Bustard, Heuglin's Courser, Lichtenstein's Sandgrouse, Abyssinian Owl, Northern White-faced Owl, Star-spotted Nightjar, Donaldson-Smith's Nightjar, Red-naped Bush-Shrike and Golden-breasted Starling. We were particularly pleased to see endemics such as Harwood's Francolin, plenty of outstandingly close Rouget's Rail, Ruspoli's Turaco, Stresemann's Bushcrow, Sidamo Lark, White-tailed Swallow, Abyssinian Wheatear and Abyssinian Catbird. Ethiopia is a wonderful country with so many birds, often at very close range. There are a variety of habitats from high-altitude moorland, savannah, acacia forest, grassland, desert and all of those Rift Valley lakes teeming with birds. For some photos of this tour - click here.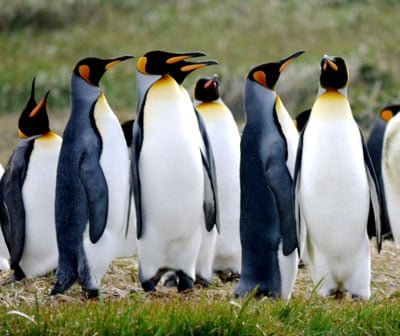 2nd Chile Tour update! Derek Barber and Enrique Couve - leaders of our fabulous tour to Chile have just completed the southern leg and continue to rack up an impressive list of sightings. Chiloe Island held a large number of Hudsonian Godwits this year and they had fantastic close views of a pair of Slender-billed Parakeets, another sought after Chilean endemic. On Tierra del Fuego there was an excellent encounter with 4 Magellanic Plovers, a bird that is becoming increasingly difficult to find, and then the group were taken to a recently established King Penguin rookery. They were all delighted to find 91 birds on the colony and everyone agreed that iot was an amazing experience and one of the highlights of the trip so far. Moving on they birded the Pali Aike area finding an impressive 29 Tawny-throated Dotterels and 32 Canary-winged Finches, before arriving at the awe-inspiring Torres del Paine National Park and their first class hotel. Austral Pygmy-Owl was found early morning, and a planned night drive produced 3 Pumas, one encounter with a male and female together! The second day in the park saw all of the group succesful with Austral Rail, followed by Yellow-bridled Finch. Their adventure continues are they are currently heading North to Arica and then to the Aticama Desert and high Andes on this trip of a lifetime. Take note that we have always offered the No1 tour to Chile and we will be running this tour again in 2016.


Important date change! BRAZIL's Pantanal tour 2015. We have had to move the dates for this tour forward by a couple of days so please note this tour now runs from Sunday 5th Oct to Wednesday 14th Oct 2015. Just a couple of spaces left on this tour and the Harpy Eagles are set to be on their nest so a great chance to see this awesome raptor!



CHILE - Latest news!
Derek Barber is currently leading our latest trip to Chile with expert guide Enrique Couve. We started off with a superb pelagic off the Central Chilean town off Quintero notching up a great selection of seabirds including 3 Northern Royal Albatross, 3 Masatierra Petrel's, both Giant-Petrel species and a surprise Stejneger's Petrel. Moving on to La Campana National Park we had fantastic close views of Moustached Turca, Dusky-tailed Canastero andWhite-throated Tapaculo, all sought after endemics. From Santiago we headed up to the El Yeso area of the Andes and amongst the most amazing scenery saw a pair of Diademed Sandpiper-Plover, the uncommon Creamy-rumped Miner and many other Andian specialities. In the Central Chilean forests the group have notched up Chilean Tinamou, Chucao Tapaculo, Black-throated Huet-huet and had incredible views of probably Chile's most difficult bird to see the Chestnut-throated Huet-huet. We have just left Conguillo National Park, elated with our time spent with a pair of Magellanic Woodpecker, and are now heading further South to Chiloe Island. With an amazing set of birds in an incredibly diverse and beautiful landscape, with excellent accommodation, wine and the very best local guide this trip should be on top of everyone's list.


Recently added tour reports: Namibia April 2014, Namibia July 2014, Point Pelee 2013.


Just added our Sichuan tour report from May this year - Sichuan 2014.


Just added NE Brazil 2014 tour report - click here. The best of any tour you will find to this endemic hotspot


View Thailand FLICKR photo album - click here.


Recently uploaded Trip Reports: Sulawesi 2012, Lesser Sundas 2013, West Java & Sumatra 2013,
Central Thailand Tour 1 2014, Northern Thailand 2014, Central Thailand Tour 2 2014,


Qinghai & Xinjiang Photo Gallery - click here. Also on FLICKR - click here.
Our second tour of the year to wonderful Namibia followed the tried and tested route from Windhoek, driving across the Namib Desert to Solitaire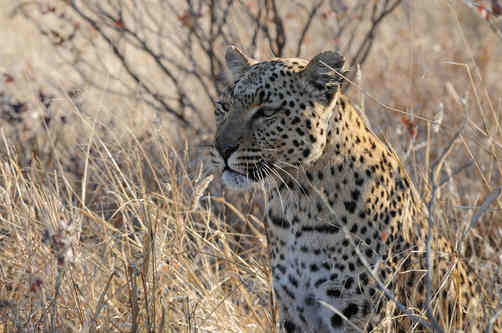 and then on to the coast at Walvis Bay. Continuing inland via the Erongo Hills, the highlight of any tour is the fabulous Etosha National Park. Our 4 night stay provided amazing views of numerous animals visiting the waterholes and it really was something special. We had such close-ups of a huge herd of African Elephants playing in the water right in front of us, and large numbers of Burchell's Zebras, Black-faced Impala, Springbok and Blue Wildebeast at other waterholes. However, twice we tracked down a Leopard hunting Springbok in the open grassy plains and were treated to the most amazing views, a rare sighting indeed. This visit also provided a number of rarely seen mammals such as Porcupine, Bat-eared Fox, Cape Fox and Aardwolf. Birds were top drawer as well with African Penguin, Hartlaub's Spurfowl, a rare sighting of Karoo Thrush, several Red-crested Korhaans, Ludwig's Bustard, great views of the endemic Dune Lark, Cinnamon-breasted Warbler, Southern Pied Babbler, several Bokmakieries, and many others. With a boat ride at Walvis Bay and jeep safaris at Etosha, superb scenery from mountains, coastal lagoons to the Namib Desert, great food, superb lodges and a relaxed pace this was a most enjoyable tour for all! Take at Look at The Zoothera Blog for the full story - click here.
Our recent Qinghai & Xinjiang tour proved to be extremely successful with a number of rare, localised and endemic species all seen very well.

Beginning in the pine forests on the edge of the Tibetan Plateau we began with Siberian Bluetail, Gansu Leaf-warbler, Blue Eared-Pheasant, Salim Ali's Swift, Mongolian, Tibetan, Hume's & Asian Short-toed Larks amongst others. Moving up to the higher areas, things got really good at Chaka with close views of the monotypic Pink-tailed Finch, Himalayan Snowcock, Tibetan, Przevalski's & Daurian Partridges, A La Shan Redstart, Robin Accentor, Henri's Snowfinch & Henderson's Ground Jay. Mongolian Finches followed this, along with Guldenstadt's Redstart, Tibetan Rosefinch and several amazing Tibetan Sandgrouse. It's a good tour for mammals with Tibetan Wild Ass, Tibetan Gazelle, many Tibetan Foxes, a family of Wolves and best of all, an extraordinary encounter with the very rare Pallas's Cat. Moving on further into the Tibetan Plateau there has been several Ibisbills & Wallcreepers, plus the endemic Szechenyi's Monal-partridge, Tibetan Babax, Spotted Great Rosefinch, Kozlov's Bunting & Pere David's Snowfinch. All this and a never ending kaleidoscope of extraordinary scenery and very good views of pretty much everything - and the time to fully appreciate these special birds. Then the tour moved on to the far north-west of China and Xinjiang Province where out in the remote Taklamakan Desert the rare Biddulph's Ground-Jay was seen. Also here was White-winged Woodpecker, Small Whitethroat, Chinese Bush Dweller & Saxaul Sparrow. The huge Bosten Nur Marshes held Caspian Gull, Little Bittern, Paddyfield Warbler and a surprising find of 7+ singing Savi's Warblers. Up in the Tien Shan Mountains there was Three-toed Woodpecker, Eversmann's and Blue-capped Redstarts, Black-throated Accentor, Red-headed Bunting and a whole bunch of commoner European birds that are really quite scarce in China. We ended a very successful tour with White-headed Duck and Chukar near Urumqi to bring our list total to 245 species seen.... Photo Gallery, FLICKR Gallery



Our regular Sichuan tour is going well and the tour started in Longcanggou where Pere David's Tit, Sichuan Treecreeper, Brown, Golden and Great Parrotbills and Red-winged & Spotted Laugingthrushes were amongst the highlights. Moving on to Erlang Shan there were outstanding views of this Firethroat, 4 Lady Amherst's Pheasants, Sooty Tit and Slaty Bunting. Our most amazing find was a pair of Pallas's Reed Buntings that were on migration to Siberia at an altitude of 3480m on Jiajinshan - and this is one of very few records for Sichuan..! The group then visited Balang Shan with all the great birds we usually expect seen well such as Temminck's Tragopan, Koklass Pheasant, Chinese Monal, Verreaux's Monal-Partridge, Blood Pheasant, Tibetan Snowcock, Snow Partridge, Barred Laughingthrush, Grandala and more. Mengbi Shan gave us Sichuan Jay, Crested Tit-warbler, Streaked Rosefinch and a lucky find of 3 Severtzov's (Chinese) Grouse! Next up was the fabulous Tibetan Plateau where we had great views of Black-necked Cranes, Blue Eared-Pheasants, Tibetan Larks, Snowy-cheeked Laughingthush and much more amidst spectacular scenery. Flower Lake on the plateau held a very different selection of species than we have previously experienced with several 'firsts' for this tour including Whooper Swan, Grey-headed Lapwing and 4 Cinereous Vultures. We also had great views of the rare Crested Ibis to end the tour on a high note. Zoothera Blog - click here.
Nick has been in Namibia where the tour got off to a flying start with a number of near-endemics seen such as Tractrac Chat, Chat Flycatcher and the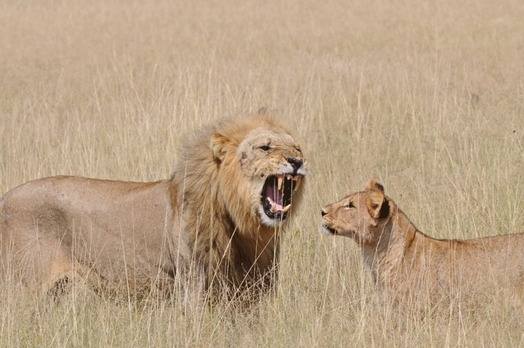 only true Namibian endemic, Dune Lark showing well. Driving through the Namib Desert we saw Burchell's Courser, Ruppell's Korhaan, Cinnamon-breasted Warbler and a Cape Cobra was also a surprise. A boat trip out in Walvis Bay produced African Penguin, Subantartctic Skua, Crowned Cormorant, African Black Oystercatcher, White-chinned Petrel and Heaviside's Dolphin amongst others. We then moved on to Etosha where we had so many amazing mammal encounters, with close up views of Lions, Black Rhinos, Giraffes, Zebra, Spotted Hyenas, Red Hartebeast, Greater Kudu, Steenbok and so much more. The birds weren't bad either with Northern Black Korhaan, Blue Cranes, Swainson's Spurfowl, Burchell's Sandgrouse, Spike-heeeled and Pink-billed Larks, Violet-eared Waxbill and more. One of the features of a trip to Etosha is the floodlit waterholes which attract a variety of wildlife and gives you a totally unique experience with Spotted Hyena, more Lions and Elephants coming in to drink. We ended up on the Waterberg Plateau with Damara Rockrunner, close up Hartlaub's Francolins, Violet Wood-Hoopoe, Ruppell's Parrot and Golden-tailed Woodpecker. In the end, we saw 266 species of bird and 34 mammals, plus several snakes, amphibians and reptiles as well. It was a great, easy, all-round tour with wonderful lodges and superb food, and we look forward to returning in July!
See the Zoothera Blog for the full story - click here.
Recently added Guyana tour report - click here. You need to check this out as it is probably the best tour any company has ever run to this bird rich country.


Nick is in Borneo where our group has just seen a female Giant Pitta at Danum Valley! The previous tour highlight was undoubtedly a Bornean Ground-Cuckoo seen alongside the Kinabatangan River. There has also been Blue-banded and Black-crowned Pittas, Hooded Pitta, Bornean Bristlehead, 8 species of hornbill, several Orang-utans and much more.


Steve is now in northern Peru and just 6 days into the tour. A celebration tonight after dinner as we scored with the
holy grail of South American birds the mythical and rarely seen Long-whiskered Owlet. We had seen it and were back for dinner by 7.45. The day before we were all in awe of one of the most wanted hummingbirds the Marvelous Spatuletail with 2 males giving fantastic views. We have also seen many superb and rare birds including Royal Sunangels, Lulu's Tody-Flycatcher, fabulous views of the rare Grey-bellied Comet, Grey-winged and Buff-bridled Inca Finches, Yellow-faced Parrotlets, Russet-mantled Softtail, Chestnut-crested Cotinga, a wonderful look at Koepcke's Screech-Owl, Coppery Metailtail, Great Spinetail, Chestnut-backed Thornbird, Maranon Thrush, White-eared Solitaire, Rufous-eared Brush-Finch, Buff-bellied Tanager and much more. A few more days and now added the superb Cinnamon Screech-Owl just 10ft away, several superb Fiery-throated Fruiteaters, Scaled Fruiteater, Grey-mantled Wren, Equatorial Graytail, flocks of tanagers and one of the best hummingbird feeders we have been to anywhere, with about 18 species seen well.


Our Peru tour is now complete seeing an amazing 573 species most of which were targets, restricted or rare species including many Northen Peru and Peruvian Endemics. Since my last write up we have added such species as Little Inca Finch, missed by most groups but wonderful views by us. Other notable sightings included Bicolored Hawks, Spotted Rail, Puna Snipe being chased around a field by a dog!, a flock of 120 Pectoral Sandpipers was a very high count, West Peruvian Screech-Owl and White-winged Guans at the fabulous Chaparri Lodge, 55 species of hummingbird, Ecuadorian Piculet, Puira Chat-Tyrant, the gorgeous Tumbes Tyrant, fantastic close Peruvian Plantcutter and rare Rufous Flycatcher, Rufous-necked and Henna-hooded Foliage-Gleaners, Tumbes Swallows, and finally finishing our tour with Cactus Canastero, Greyish Miner, Peruvian Sheartail and over 400 Black Skimmers.


Steve is not quite half way way through his current North East Brazil tour and things are going fantastically well with just about every target bird being seen well. Out of the many highlights which were mostly very rare, recently discovered or endemic species top spots so far go to the superb looking Araripe Manakin which gave us all unbelievable close views. Then there was a glorious sunrise enlivened by over 200 Lear's Macaws one of the worlds rarest parrots. A stunning male Hooded Visorbearer flying between our heads and perching close by enabling incredible views of this gorgeous hummingbird. A White-browed Antpitta that almost walked up to us, and wonderful displays from the soon to be split 'Ceara' Rufous Gnateater and 'Ceara' Rufous-breasted Leaftosser. Rare and endemic Gray-breasted Parakeets showed well as did Cactus (Caatinga) Parakeet, plus Broad-tipped Hermit, Spotted, Tawny and Ochraceous Piculets, Silvery-cheekedAntshrike, Caatinga Antshrike, Caatinga Antwren, Sincora Antwren, Red-shouldered Spinetail, Great Xenops, Buff-breasted Tody-Tyrant, Grey-backed Tachuri, Lesser and Greater Wagtail-Tyrants of an isolated population that will probably be split, Grey-eyed Greenlet and White-naped Jays, Long-billed Wren, Orange-headed and Gilt-edged Tanagers, plus a flock of superb Scarlet-throated Tanagers, Pale-throated Pampa-Finch, Campo Troupials and much more. We still have a lot to do and lots more endemics and special birds to see. In the good hands of our guide Ciro Albano (the legend) we cannot really go

wrong. If you want to see some of the rarest birds in South America then join us when we run this tour again in early 2015. Continuing our quest for rare and endemics birds we moved on via low cerrado where we saw Horned Sungem, Sharp-tailed Tyrant and Rufous-sided Pygmy-Tyrants. We then moved to an area where the recently discovered Diamantina Tapaculo showed well to everyone in the group. Near Boa Nova we visited Atlantic Rainforest where a proffusion of species came through thick and fast. Striated Sosttail, Rio de Janerio Antbird, Bahia Spinetail, Fork-tailed Tody-Tyant. In an area of transitional habitat we scored with unbelievable views of Slender Antbird plus Slender-billed Antwren, Pygmy Nightjar and the most amazing performance from many Ruby-topaz Hummingbirds coming to feed on low flowering Cactus.Still in Boa Nova we had close Least Pygmy-Owls, Cinnamon-vented Piha, two Buff-throated Purpletufts, Bahia Tyrannulet, Black-headed Berryeater and Sharpbills. We then changed areas and stayed at Porto Seguro by the coast. Search the white sand forest here produced the rare Banded Cotinga as well as White-winged Cotingas, Red-browed Parrots, a pair of Racket-tailed Coquettes, great views of 2 or 3 very rare Hook-billed Hermits, Band-tailed antwren, Bahia Antwren, and fantastic close views of a White-winged Potoo and Tawny-browed Owl. From the coast we moved to the mountains and the superb Serra Bonito Reserve. Here we connected with all the rare specialities including Pink-legged Graveteiro, Plumbeous Antvireo and Rufous-brown Solitaire, as well as Salvadori's Antwren, Mantled Hawk and Bahia Tyrannulet.So we have just about finished this tour and the highlights are simply amazing as we connected with almost 100% of the target species looked for. Check out the trip report which should be online soon. Probably one of the best tours ever to this region!
Nick is busy with 3 back-to-back tours in Thailand. The first weeks tour was based in central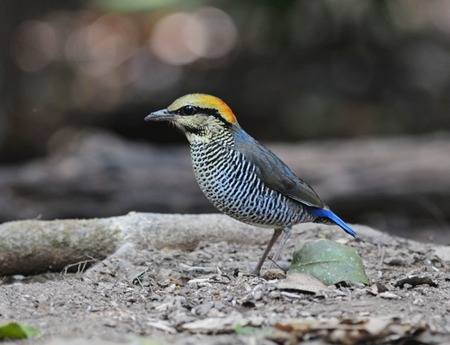 Thailand and racked up a very decent 302 species seen including great birds such as Spoon-billed Sandpiper, Nordmann's Greenshank and a flock of Asiatic Dowitchers. Waders were very impressive with big numbers of Terek, Marsh and Broad-billed Sandpipers, Long-toed Stints, plus White-faced and Malaysian Plovers. At Khao Yai we saw a lovely Blue Pitta, Siamese Firebacks, Banded Broadbill, Banded Kingfisher and several Great Eared Nightjars. At Kaeng Krachen we saw Black-and-red, Black-and-yellow and Long-tailed Broadbills, Ratchet-tailed Treepie, a brief black Panther, Gaur and even found a Naumann's Thrush - possibly the 5th or 6th Thai record. Continuing in the north our group carried on its run of good luck, finding Thailand's 2nd ever Siberian Chiffchaff. We've also had the 2nd sighting of Long-tailed Duck, 2nd/3rd ever Red-flanked Bluetail, and the extremely scarce Golden Bush Robin. There has also been Hume's Pheasant, Giant Nuthatch, Himalayan Cutia, Red-billed Scimitar-babbler, Lesser Rufous-headed Parrotbill, Spot-breasted Parrotbill and now we have just seen Baer's Pochard - one of the rarest ducks in the world and classified as Critically Endangered by BirdLife International. We are now at Khao Yai for our last tour and it seems things are getting better and better with our animal list now including Porcupine, Asian Elephant, White-handed Gibbon and an Asiatic Black Bear! Our 3rd tour began rather well with this very confiding Blue Pitta that was almost bird of the day on January 29th, until a Coral-billed Ground-Cuckoo showed out in the open and continuously ran across the road in front of us. Silver Pheasant has also been quite nice too! Spoon-billed Sandpipers were found within two minutes of searching for them, and we saw all the usual waders plus Grey-tailed Tattler. There were also White-shouldered Starling and Black-tailed Gull this time around, but best of all was Thailand's 1st ever Bay-backed Shrike and Collared Pratincole, continuing our amazing run of rarities over here. Kaeng Krachan had Silver-breasted Broadbills this time round and a Slaty-legged Crake came to the drinking pool on our last afternoon. We shall be returning next year but have a waiting list already, so if you would like to join us please send an email to express your interest and we can add an extra date or two - the birding is just so good!
Have you read the latest Costa Rica and Taiwan tour reports yet? Both tours once again proved Zoothera are getting you to the right places to see the best birds!




Ethiopia 2013 tour report added. Click here


Just added a new tour to SE China for May 2015. The primary focus is on seeing some rather enigmatic endemics such as Cabot's Tragopan, Elliott's Pheasant, Reed Parrotbill and others. We also target a very special area for breeding-plumaged Spoon-billed Sandpipers, as well as looking for Chinese Crested Tern. But it is also migration time and anything is possible, from Asiatic Dowitcher and Nordmann's Greenshank to Rufous-tailed Robin and Yellow-browed Bunting - and everything in between!


New reports just added: Brazil (Pantanal, Cristalino & Iguaza) and Madagascar tour report & Madagascar 2013 birdlist.


Our private tour to Ethiopia proved to be a very successful adventure as we travelled from Debre Libanos all the way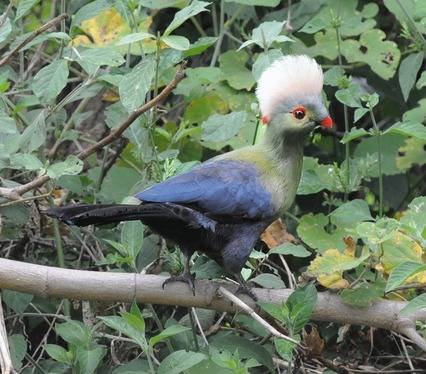 down to Yabello in the south of this remarkable country. We recorded 473 species in what was a very leisurely and enjoyable birding experience. We did see 30 endemics including this stunning Prince Ruspoli's Turaco, Rouget's Rail, Abyssinian Woodpecker, Sidamo Lark, White-tailed Swallow, Stresemann's Bushcrow and Salvadori's Seedeater. Many other more widespread species were seen and personal favourites were the Northern Carmine Bee-eaters riding on the back of a Kori Bustard, a stately Arabian Bustard, Black-chested Snake-eagle, groups of Wattled Cranes flying in to land on an already bird-filled lake in the Great Rift Valley and a beautiful Red-naped Bush-shrike. Check out the Zoothera blog for the full story of our Ethiopia trip Click here. 2013 Photo Gallery Click here. More photos can be seen from this tour if you click here.
ZOOTHERA find new bird for the Maldives! Our Maldives whale-watching cruise has just returned to port after a successful week sailing through and around

numerous atolls and beautiful tropical islands. This really was something a little different as we began and ended each day with a snorkelling session, and the number of multi-coloured fish was unbelievable. Our best snorkel session resulted in up to 8 huge Manta Rays 'flying' around us. However, the highlights were our finding of a Persian Shearwater - the 1st record for the Maldives. Of equal standing was a mother and calf Longman's Beaked Whale that stayed on view for quite some time - this is one of the rarest whales in the world! Other highlights included a Whale Shark, Marlin, several Cuvier's Beaked Whales, Short-finned Pilot Whale, Spotted, Spinner, Risso's and Indo-pacific Bottle-nosed Dolphins. Bird highlights include Tropical, Flesh-footed and Wedge-tailed Shearwaters, Jouanin's Petrel and Saunder's Tern amongst others.



So we finished our Cristalino section of the tour and moved on to the famous Pantanal. Three different boat trips provided many good sightings with Agami Heron, Sungrebes, Sunbitterns, Giant River Otters and fabulous views of the magnificent Jaguar! Of course there was far more than just the boat trips and we connected with all the special birds and more. Red-legged Seriema, Hyacinth Macaw, Great Rufous Woodcreeper, White-naped Xenopsaris, Subtropical Doradito, White-banded Mockingbird, Nanday and Blue-crowned Parakeets, Helmeted Manakin and countless waterbirds, herons, ibis and storks. Moving on to the dry Chapada areas we again found many sought-after species including stunning male Fiery-capped Manakin, Collared Crescentchest, Spot-backed Puffbird, Coal-crested Finch, Band-tailed Manakins - in fact we cleaned up on just about everything possible. Finally we got to grips with Rondonia Warbling-Antbird and fantastic views of an adult Harpy Eagle. One more day and we head for Iguazu!
Steve is in Cristalino Lodge, Brazil at the start of our Brazil - Pantanal tour. In just a few days the group has seen many spectacular quality birds such

as Crimson-bellied Parakeet, Zigzag Heron in full view, Cryptic Forest-Falcon in full view, Crested Owl and Southern Tawny-bellied Screech-Owl on day roosts. 6 puffbirds in a day including, Striolated, Spotted, and Rufous-capped Nunlet, close Spangled Cotinga and Curl-crested Aracari from a tower 2 Black-girdled Barbets, White-browed Purpletuft, fabulous close Flame-crowned Manakin, Razor-billed Curassow, a rare Pearly-breasted Cuckoo, Blue-cheeked Jacamar, and more antbirds than we can cope with. What a fantastic place with endless good birds. We have just 1 more day before we move on to the Pantanal and there is still plenty to find here!
Photos have been uploaded from our highly successful Sichuan tour. Click here.
New report added from our successful visit to Eaglenest in May this year by tour participant Erik Klop and led by Peter Lobo. Besides the stunning scenery and wonderful Indian food, they enjoyed a superb selection of Eastern Himalayan specialities. At higher altitudes they encountered fabulous species such as Himalayan Monal, Blood Pheasant, Snow Pigeon, Grandala and Fire-tailed Myzornis. Lower down there was Rufous-necked Hornbill, Ward's Trogon, Bugun Liocichla, Sikkim Wedge-billed Wren-babbler, Beautiful Nuthatch and many more. The full trip report can be found here.

Photos have been uploaded from a private tour to Ontario, where we spent most of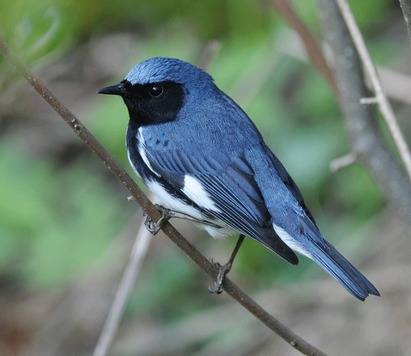 our time at Point Pelee, but also visited Long Point, Rondeau Provincial Park & Hillman Marsh. The focus of the tour was on migration and, in particular, those colourful wood warblers - and we saw 29 species during a very enjoyable week. Not only did we enjoy spectacularly close views of these brightly coloured sprites but also witnessed an awe-inspiring reverse migration from the southern tip of Pelee with thousands of birds heading south (when they should of been moving north towards their breeding grounds!). A few rarities were seen as well with highlights being a Kirtland's Warbler that drew quite a crowd at Pelee, along with Yellow-throated Warbler at Rondeau, and we even found a few goodies ourselves that had birders running including Blue Grosbeak and Rusty Blackbird! Just click here for the photo gallery. The full story can be found on our blog - click here.

Once again our Sichuan tour has proved to be very successful (276 species seen) with a number of Chinese endemics and even more simply great birds set amidst stunning mountainous scenery. One of the major highlights was this Pere David's Owl we watched for an hour in a partucularly scenic forest at the edge of the Tibetan Plateau. Other goodies included Tibetan Partridge, Chinese Grouse, Temminck's Tragopan, Blue Eared-Pheasant, several Firethroats, Sukatschev's, Red-winged & Barred Laughingthrushes, Emei Shan Liocichla, Grey-hooded, Great & Spectacled Parrotbills, Pere David's Tit, Przewalski's Nuthatch, Tibetan Grey Shrike, Hume's Ground-tit, 3 species of snowfinch and Three-banded Rosefinch. Mammal highlights were headlined by a Red Panda and Hog Badger!
We have just added two new trip reports so please check out the best ever Colombia 2013 and our Western Mexico 2013 also newly added reports from Lesvos 2013 and our Bargain Ecuadors 2013. Costa Rica report coming soon
Tour Update - N Peru Jan 2014 - 2 spaces available!!
Please note our new office telephone number is 01803 - 390721. We have been experiencing some technical difficulties during the past week following the office move, but this has now been resolved and normal service has been resumed! If you want to ring Nick or Steve to discuss any of our tours then please feel free to do so. We will be posting news from our recent visits to Lesvos, Eaglenest and Canada in the near future...... Why not check out our blog to see the story so far from our Point Pelee private tour - Zoothera Blog
*** Please note that we are changing our office address from Wednesday 1st May and will be moving to 184 Penwill Way, Paignton, Devon, TQ4 5JP. Our new telephone number will be 0044 (0)1803 - 390721 ***
Our latest tour to the mountainous island of Taiwan once again proved to be very successful as we saw 30 of the 31 endemics and soon-to-be-split

endemics, getting great views of everything along the way. Particular favourites were, of course, Mikado and Swinhoe's Pheasants, along with Taiwan Cupwing, Rusty and Rufous-crowned Laughingthrushes, Yellow Tit and Flamecrest. This Collared Bush-robin is a common endemic of high altitude areas and is one of the finest looking of all the endemics. This year we again managed to find a few Black-faced Spoonbills which are always most welcome, but also had the scope set up on a Fairy Pitta within 10 minutes of starting our search! A truly amazing experience. To cap off a great tour, we had a fall of migrants on the last few days which included 3 Oriental Cuckoos, 100+ Eye-browed Laughingthrushes, a Brown-headed Thrush, 3 Siberian Rubythroats, Arctic Warbler and others.
We have a brand new tour to China in 2014 visiting the Tibetan Plateau for Szechney's Monal-partridge,Tibetan Sandgrouse, Ala Shan Redstart, Kozlov's Bunting, Pink-tailed Bunting and more. But then we head into the unknown as we will venture into the Takla Makan Desert where the endemic Biddulph's Ground-jay occurs and also visit the Tien Shan Mountains as well. Definitely something a little different!
Thailand 2013 tour report - click here. And check out some photos from this great tour here.
INDIA 1 & 2 TOURS


Once again India has provided us with a kaleidoscope of memories, images, birds and mammals. We saw 408 species during both tours (and that is birds seen, not including heard onlys, or wagtail races etc!). India 1 (239 species seen) and India 2 (319 species seen) covered all of the best birding areas of northern India from Bharatpur, Chambal River & Ranthambhore, up to Corbett, Nainital & Sat Tal and it is very difficult to highlight just a few species. However, during our first tour we had exceptionally close views of Indian Skimmer, as well as Black-necked Stork, Sarus Crane, Painted Spurfowl, Sykes's Warbler, Brooks's Leaf-warbler, Striolated Bunting and Sind Sparrow. Bharatpur is back to its glorious best, the incomparable Taj Mahal was unforgettable and amazing views of Tigers on their kills take some beating. Heading up to the Himalayas we had more Tigers, Cheer Pheasant, Collared Falconet, Great Slaty & Himalayan Woodpeckers, Wallcreeper, Himalayan Shrike-babbler, Himalayan Bluetail, Long-billed Ground Thrush, 6 species of laughingthrush, Black-headed Jay, Chestnut-eared Bunting and many others.


MEXICO

We are only about 5 days into our first ever trip to Mexico! What a great country with fantastic birding and wonderful scenery. This really is a place that should be on everyones wish list. Lovely people, superb food and endless amounts of good birds. Dave our local guide is superb and apart from knowing where all the birds are, he is also faultless at providing everything we need, and very smooth running logistics. So for the birds, we have visited the Durango highway area seeing many endemics including Tufted Jay, Purplish-backed Jay, Mountain Trogon, Rufous-bellied Chachalaca, many Military Macaws, Happy Wren, Blue Mockingbirds, Red-headed Tanager and flocks of warblers such as Hermit, Townsend, Black-throated Gray, Crescent-chested, Red-faced, Grace's, MacGillivray's, and Painted Redstart. Now in San Blas we have secured excellent views of Bumblebee Hummingbird, Mexican Woodnymph, Colima Pygmy-Owl, Citreoline Trogon, Russet-crowned Motmot, Gray-crowned Woodpecker, San Blas Jay, Spotted Wren, Sinaloa Wren, Brown-backed Solitaire, 50 Gray-Silky's, Fan-tailed Warbler, a pair of Rosy Thrush-Tanagers and we are just about to go out on a 4 hr mangrove boat trip......... OK we've done the mangrove trip and notched up 5 Rufous-necked Wood Rails, 5 Northern Potoos and lots of waterbirds including many Boat-billed Herons. We then moved on and now near the Volcanos at Sayula we have added some excellent species such as Orange-breasted Bunting, Elegant and Banded Quails, Red Warbler, Chestnut-sided Shrike-Vireo, Trans Volcanic Jays, Mountain Pygmy-Owl, Buff-collared Nightjar, Flammulated Flycatcher, Gray-collared Becard, Golden Vireos, Colima Warbler, and much more! A couple of days left now...... Our tour is finished we added more birds including a superb perched Eared Poorwill just 12ft away, and an Aztec Thrush in a fruiting tree. Get your tour completely right and come birding with us in wonderful Mexico, with an expert local guide! This country was safe and friendly with lovely people wherever we went birding. Just like many other country's Mexico has received bad press. We urge you to not believe all you hear as we enjoyed a most fabulous trip and would thouroughly recommend our trip to Mexico to all birders.


COSTA RICA - 2013


Steve is now in Mexico after completing yet another fabulous tour to Costa Rica! His 27th tour to this wonderful bird-filled country. This year was very dry with many small streams and wetlands completely dried up. This didn't stop the birding and a great time was had by all. The start of our tour saw 3 Snowcaps feeding amongst the flowers alongside a stunning male Black-crested Coquette.Several surprises along the way included a superb male Bare-necked Umbrellabird that we watched for over forty minutes, and then a Lanceolated Monklet that posed for us near Arenal Volcano, which by the way showed its peak nicely for photographs. Several boat trips were real highlights with many species showing close and well. Three Sungrebes, 5 species of kingfisher include very close Pygmy Kingfisher, Boat-billed Herons and lots of close looks at the restricted Nicaraguan Grackle. A night trip gave more superb views with Bare-shanked Screech-Owl and Dusky Nightjar, while pride of place should go to the superb male Resplendent Quetzals including one that sat for photos just 8ft off the ground on an open tree trunk. Motmots included the rare Keel-billed, and then there was a Sunbittern sunning itself on the edge of a river with its wings spead showing the amazing patterning that makes this bird so special. Costa Rican Pygmy Owl performed well for us, and many other highlights included Rufous-winged Tanager, Fiery-billed Aracaris at feeders, Great Potoos on day roosts, Scarlet Macaws, close Golden-browed Chlorophonias and Elegant Euphonias, Long-tailed Manakins plus Red-capped and Blue-crowned Manakins bathing in a stream, a pair of Northern Royal Flycatchers, Ochraceous Pewee, Grasshopper Sparrow, White Hawks and much more. With our superb new lodging and Ramon's wonderful picnics this trip is quite simply a fantastic birdwatching holiday. Keep an eye on our web-site for our next Costa Rican adventure.

In fact we have just completed our 2013 tour which was once again fantastic and led by Diego Calderon, Colombias number 1 bird guide. There were once again far to many highlights to mention here so you will need to read the trip report once it is complete. We recorded an amazing 696 species with many more specialities and endemics than other companies get. In Santa Marta accompanied by our excellent guide - Juan, we saw just about everything we had hoped for. Notable sightings included a Kelp Gull we found at Los Flamencos (this may represent the 1st for Colombia), also 4 Scaled Piculets, Tocuyo Sparrows, all the Santa Marta endemics, with amazing close views of just about everything. A Fuscous Flycatcher near Tayrona may represent a very good record and along the coast we cleaned up with all the specialties in little over an hour! Some sort of record no doubt. On our mainland tour we again found an endless amount of endemic and sought after species. Some birds of note included Sharp-tailed Streamcreeper, 2 Dusky Starfrontlets near Jardin (this is the 3rd year we have found this mega!), Tanager Finches, Chestnut-crested Cotinga, Colombian Screech-Owl, Shining-green and Violet-bellied were surprises amongst the 66 species of hummingbird seen. This included 2 or 3 Black-thighed Pufflegs, Bearded Helmetcrest, Indigo-capped and many more. Other memorable sightings included Olive Finch, Magdelana Antbird, Beautiful Woodpecker, Multicoloured Tanager, Turquoise Dacnis, Choco Vireo, Munchique Wood-Wren, Ocellated Tapaculo, Bogota Rail, lots of antpittas coming to worms and fabulous looks at the newly described Antioquia Wren. Why not join us for 2014 and have the best ever trip to Colombia using the country's best local guides.

The recent tour to Thailand has gone very well, with a number of very special birds seen - once again proving why this is such a popular destination for birders. Beginning in the northern mountains, a number of new feeding

stations are proving a goldmine and we had point-blank views of 2 White-gorgeted Flycatchers, 2 White-bellied Redstarts, 3 White-tailed Robins, Himalayan Bluetail, 3 Siberian Rubythroats, 10+ Black-breasted Thrushes, Eye-browed and Japanese Thrushes, 3 Scarlet-faced Liocichlas, 2 Spot-breasted Laughingthrushes, Spot-throated Babbler, and this superb Rusty-naped Pitta. With Hume's Pheasant, Jerdon's Bushchat, Spot-breasted Parrotbill, Giant Nuthatch, Dark-sided Thrush, Yellow-bellied Flowerpecker, Spot-winged Grosbeak, the 6th Thai record of Black-headed Bunting, and many other mouth-watering species you can see why our Thailand tours are always full. The tour then continued to Khao Yai where Silver Pheasant, Siamese Fireback, Banded Kingfisher, Long-tailed, Banded and Dusky Broadbills, Black-and-buff Woodpecker, Wreathed and Great Hornbills, and a superb male Blue Pitta have been seen. At Pak Thale we saw 3 Spoon-billed Sandpipers, and nearby 30+ Nordmann's Greenshanks, 25+ Asiatic Dowitchers, White-faced & Malaysian Plovers and finished with 37 species of wader for the day. At Kaeng Krachen we had Ratchet-tailed Treepie, Collared Babbler, Black-and-yellow and Silver-breasted Broadbills, Slaty-legged Crake, Bar-backed and Scaly-breasted Partridges, plus many other great birds. We've just finished the tour and ended up with 450 species seen - proving there's more to Thailand than Spoonies! Checkout the Zoothera Blog for the full story.
Recent tour reports added: Costa Rica 2012 Sichuan 2012 Sichuan 2012 Birdlist Guyana 2012 Madagascar 2012
Our recent visit to South India and the Andamans resulted in a total of 342 species, of which 100 were endemic. To put this into perspective we saw 21 Andaman endemics, 33 Indian endemics and 46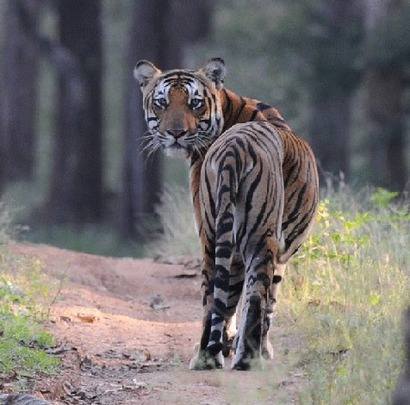 Indian Subcontinent endemics. But it is not always about numbers is it? And probably the top two highlights of the tour were our sightings (and close ones too) of a young male Tiger strolling through the forest in front of us at Nagarhole, and a pack of 7 Dhole (Asiatic Wild Dogs) attacking a huge Gaur. We began on the Andamans and secured most of the endemics quite quickly, although Hume's Hawk-owl, Andaman Crake and Andaman Cuckoo-dove took a bit more effort. But we did it and also secured views of Long-toed Stint, Two-barred Warbler, and both Oriental and Black-browed Reed-warblers that you don't normally see on the mainland. Then our extensive coverage of the peninsular gave us a veritable feast of localized, endangered and nice & skulking species to get our teeth into. We had great looks at endemics such as Grey Junglefowl, Nilgiri Woodpigeon, Malabar Parakeet, Malabar Barbet, Malabar Lark, Black-chinned and Kerala Laughingthrushes, Nilgiri and White-bellied Blue Robins, Nilgiri and Black-and-orange Flycatchers, Nilgiri Pipit, Yellow-throated Bulbul, Indian Rufous Babbler, Malabar Starling and White-bellied Treepie. Other goodies were seen such as Yellow-legged Buttonquail, Black Baza, 12 species of owl including Mottled Wood-owl, Ceylon Frogmouth, Indian Jungle Nightjar, a confiding Indian Pitta and Tytler's Leaf-warbler added to a wide variety of other species. With taxonomy changing and a few more potential splits in the offing, this is definitely one of those tours to keep your eye on in the future and we look forward to returning. You can catch up with the full story on our blog: www.zootherabirding.blogspot.co.uk


Steve has recently returned from a very succesful tour to Guyana. This fascinating country is relatively new to the birding scene and we were delighted to be able to support all the local communities and Guianan guides that were used throughout. In fact we feel very strongly that it is of vital importance that birdwatching companies use local guides and where possible lodges owned by locals and not outsiders! Zoothera are certainly doing their bit to help conservation and the promotion of wildlife tourism with 10% of their profits from this tour going direct to the local people. Our main guide throughout this tour was simply superb and delivered many of Guyana's most sought-after birds and Guianan Sheild Endemics. An adult male Harpy Eagle found in an area they are not usually seen was a great delight, as were displaying Guianan Cock-of-the Rock, the very rare Sun Parakeet, the equally rare Red Siskin, Crested Doradito, Bearded Tachuri, Orange-breasted Falcons, Caica Parrot, a Long-tailed Potoo on a day roost, displaying Capuchinbirds, Red-and-black Grosbeak, Guianan Toucanet, Green Aracari, Azure Gallinule, up to 25 Hoatzins on a boat trip, three Blood-coloured Woodpeckers, Rufous Crab Hawks, Rufous-throated Antbird, the very localised Rio Branco Antbird and Hoary-throated Spinetail, plus a surprise Giant Snipe in the savanna and five Giant Anteaters including one carrying a baby on its back. Many other birds and other forms of wildlife were a delight including Giant Otter, Golden Frogs, Black Caimen, Amazonian Tree Boa and countless butterflies. We cannot wait to return in 2013 on one of the very best tours to Guyana - book with Zoothera and know you are doing the right thing!


Our Bolivia tour visited a wide variety of habitats from the snow-capped Andes to Amazonian rainforest in search of a

wide variety of species. We travelled through arid canyons covered in cacti, mist-enshrouded cloud forest with lively mixed flocks and everything else in between! In all, we saw 415 species which included many classic South American prizes such as Greater Rhea, Maguari Stork, Torrent Duck, Sunbittern, Andean Condor, Andean Avocet, Oilbird, Crested Quetzal and others. We began at Santa Cruz and nailed the first of 5 species of tinamou with a Darwin's Nothura feeding out in the open - we later saw Grey, Brown, Red-winged and Andean Tinamous. A number of endemics were found and in particular we enjoyed Titicaca Grebe, Bolivian Earthcreeper, Red-fronted Macaw, Cliff Parakeet, Wedge-tailed Hillstar, Black-throated Thistletail, Rufous-faced Antpitta, Bolivian Blackbird, Bolivian Brush-finch, Orange-browed Hemispingus, Grey-bellied Flowerpiercer, Bolivian Warbling-finch and Cochabamba Mountain-finch. Other highlights included Chestnut-tipped Toucanet, Yungas Pygmy-owl, Golden-breasted Woodpecker, Plush-crested Jay, Spotted Nightingale-thrush, this Olive-crowned Crescentchest, Spot-backed Puffbird, White-tipped Plantcutter, spectacular Plushcap and Golden-collared Tanager, and Slaty Finch. The scenery was truly spectacular and it was a fascinating journey enjoyed with a really fun group. For the full story and loads of photos check out Nick's blog at: www.zootherabirding.blogspot.co.uk


We have just completed a fabulous tour to Madagascar where we saw almost 100% of all the species we were
looking for. In fact 96% of all the birds seen on this tour were seen by all participants which shows our commitment to making sure everyone and not just a few see the birds. There were many highlights and we saw every Coua, every Vanga, every Ground-Roller and superb views of all. Some of the group highlights included Scaly Ground-Roller showing at our feet for 40 minutes, Helmet and Bernier's Vangas on the beautiful Masoala Peninsula, delightful Madagascar and rare Slender-billed Flufftails, Madagascar Crested Ibis sat out in the sunlight, Bernier's Teals, all three Mesites showing unbelievably well, Collared Nightjar camouflaged in the leaf litter, lots of Madagascar Pygmy Kingfishers, super looking Asity's, and to top it all off we had 26 species of Lemur from tiny Mouse Lemurs, to huge and noisy Indri, Black-and-white, and Red-Ruffed Lemurs, gorgeous Diademed Sifaka, dancing Verreaux's Sifaka and 4 species of Sportive Lemur. There were incredible Comet Moths, strange Leaf-tailed Geckos, Lesser Hedgehog and Lowland Streaked Tenrecs, frogs and many Chameleons. The tour ran exceptionally smoothly due to our highly experienced ground agents and we were delighted to use the services of many of the country's top local guides.



Our latest Sulawesi & Halmahera tour has once again proved very successful with a grand total of 260 species recorded, but more importantly thiscomprised a superb 109 endemics! Pride of place went to Wallace's Standardwing, but this year we connected with a pair of Geomalia high up along the Anaso Track at Lore Lindu. Other goodies included Purple-bearded Bee-eater, Diabolical Nightjar, Ivory-backed Woodswallow, amazing views of Maleo, numerous Sulawesi Crested Mynas, showy Great Shortwings, 24 species of pigeon and dove and 15 species of parrot. On Halmahera we easily saw Moluccan Scrubfowl in the spotlight on a secluded beach, and possibly the highlight of the entire tour with outstanding views of Ivory-breasted Pitta calling from a bare branch for several minutes. A real treat indeed! You can getan insight to this tour by taking a look at Nick's blog: www.zootherabirding.blogspot.co.uk
NEW TOUR for 2014: India - Mishmi Hills and Beyond! Once again we return to the mythical Mishmi Hills in search of some of the Eastern Himalayas most prized birds, such as White-winged Wood-duck, Ibisbill, Beautiful Nuthatch, Ward's Trogon, Blyth's Tragopan, Himalayan Cutia, Cachar Wedge-billed Wren-babbler, Black-breasted Parrotbill and many others. But that's not all, as we visit Digboi, Dibru-Saikhowa, Kaziranga & Nameri during our extensive exploration of fantastic habitats by jeep, boat, Elephant and on foot! If you fancy an adventure then this is the tour for you!
SE China tour report added. Click here.
GUYANA 2013 Tour details just added! Note that this tour is exceptionally well priced as we use just local guides and agencies and not outsiders! Our 2012 tour filled very quickly so we urge you to go and compare and then check out the Zoothera itinerary which includes Sun Parakeet, Red Siskin, Harpy Eagle and the fabulous Kaieteur Falls.


NEW TOUR for 2013 - Brazil - Pantanal, Cristalino Lodge & Iguazu Falls promises to be an amazing adventure as we search for some truly wonderful species from the mighty Harpy Eagle to the beautiful Hyacinth Macaw. This tour is arguably one of the best that we have ever been privileged to do and we have very fond memories of several boat rides in the Pantanal which allow an 'up close and personal' approach to many species. A visit to the extraordinary Cristalino Jungle Lodge in the Amazon is also available for more mouth-watering species and we end with the spectacular Iguazu Falls.


Birdfair 2012 - was a huge success for us and we would like to say a big thank you to all of our friends from previous tours who attended and came to say hello. It really was like old times and it was great to chat about the birds we had all shared over the years. On top of that we had a large number of bookings from old and new clients, showing that the word is spreading and it really is worth checking out our rapidly growing programme of tours for the next year or two. In fact we have now filled 17 tours up to the end of 2013, with several more filling fast. Adding to this are our exciting new itineraries to South Africa, Madagascar, NE Brazil, Northern Peru, Pantanal & Cristalino Lodge and Brazil's Atlantic Rainforest that all have lists of people waiting to book once the itineraries are posted. Then we have already filled one of our Thailand trips in 2014, Sulawesi & Halmahera in 2014 is full, and Sumatra & Java in 2014 is also attracting bookings as well. We will also be adding a few more tours for next year, so please keep an eye out for a surprise or two!
Our 2013/2014 Brochure was posted on 23rd July and should be arriving by the end of the week - if you are not on our mailing list for our brochure then just drop us an email and we can post one out immediately.

Ghana 2012 tour report just added. Click here.

The Sichuan & Tibetan Plateau Tour has just finished where our group recorded 275 species during the fortnight - it's a shorter tour than other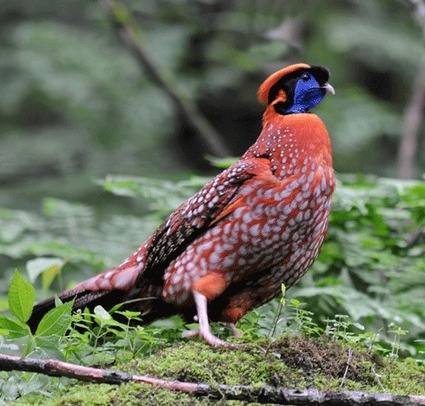 tours on the market but very successful. This includes 54 endemic, near-endemic and breeding endemics. Bird of the trip was this male Temminck's Tragopan which displayed out in the open for over 20 minutes. We saw another 13 species of pheasant and partridge on this tour including Lady Amherst's and Golden Pheasant, Chinese Monal, Tibetan Snowcock, Chinese Grouse and Blue Eared-Pheasant. Up on the Tibetan Plateau huge Tibetan Larks were seen, very close views of dancing Black-necked Cranes, Sakers at a nest, Salim Ali's Swift, Sukatschev's Laughingthrush, Sichuan Jay, Three-banded Rosefinch and Hume's Ground-tit. We ended up this year in Shaanxi Province where we saw 20+ Crested Ibis. This is something of a conservation success story with only a handful of pairs left in the world in the mid-80's, there are now over 500 wild birds in this province - the only place in the world to see them! Other goodies seen on the tour included Golden-fronted Fulvetta, Rufous-tailed Babbler, Emei Shan Liocichla, Crested Tit-warbler, Firethroat, Przewalski's Nuthatch, Gansu Leaf-warbler, Grandala and many others. See our blog for the trip diary and photos of the tour: www.zootherabirding.blogspot.co.uk Photo Gallery - Click here.


New Tour Reports Added: Cambodia & Malaysia, Lesvos and Taiwan.



The South-east China tour has been very successful with Nick's group seeing 5 Spoon-billed Sandpipers in various stages of


breeding-plumage at Rudong. The area is teeming with other waders such as Great Knot, Grey-tailed Tattler, Long-toed and Red-necked Stints, Sharp-tailed Sandpiper, Far Eastern Curlew, and even a Little Whimbrel amongst many others. A flock of Black-faced Spoonbills have also been seen. There has been excellent heavy migration activity and amongst the more expected Siberian Blue Robins, Siberian Rubythroat, Rufous-tailed Robins, Siberian Thrushes, Yellow-rumped and Mugimaki Flycatchers and Tristram's and Meadow Buntings, there have been several othe scarcer finds by our group. Pride of place goes to a male Japanese Paradise Flycatcher at Magic Forest, whilst Narcissus Flycatcher has proved to be moving through in small numbers. There has also been Northern Boobook, Daurian Starling, Japanese Grosbeak, Pale Thrush, Red-billed Starling, Blue-and-white Flycatcher, Reed Parrotbill, Marsh Grassbird, Manchurian Bush-warbler, Swinhoe's Minivet, and 30+ Saunder's Gulls. A huge fall of warblers has resulted in 12 species being seen in a few hours one morning! The tour has just finished after visiting the mountains around Wuyishan where 5 adult Cabot's Tragopans were seen well, including this male feeding in a tree just below eye-level. A female with 4 small chicks was seen on a couple of occasions as well. Moving on to Wuyuan we visited a breeding colony of Courtois's Laughingthrush, a species only rediscovered in 2000 and which this year numbers less than 200 individuals. Also seen here was a fantastic male Elliot's Pheasant (the hardest to find pheasant in China?), Chinese Bamboo-partridge and Long-billed Plover. We finished off with 3 Chinese Crested Terns on the Min Jiang Estuary - with less than 27 known individuals left in the world after a recent survey. See some photos from this tour by clicking here. See our Zoothera Blog for the tour diary and more photos by clicking here.

Colombia 2012 Tour Report added. Click here.

Our Taiwan tour has been very successful with all of the currently accepted endemics and potential future splits seen well. It

really is an impressive country with some of the finest mountain scenery imaginable and many wonderful and special birds. We have so far visited all of the best mountain sites such as Dasyueshan, Wushe & Alishan where Mikado Pheasant, Flamecrests, Collared Bush-robins, Taiwan Cupwing and Taiwan Hill-partridges have all showed superbly. As well as the key endemics species a day of wader watching resulted in a flock of 33 Asiatic Dowitchers, 15 Black-faced Spoonbills, Terek and Broad-billed Sandpipers and much more. And just recently a Mountain Scops-owl gave point-blank views to our group as well. It doesn't get much better than this fine male Swinhoe's Pheasant that Nick photographed on the tour.
You can get the full story on the Taiwan tour by going to the ZOOTHERA BLOG. Click here. Or view the Taiwan Photo Galley - Click here.

Our March tour to Costa Rica was simply fabulous. Perfect weather, perfect itinerary and an

amazing variety of sought after birds. This was Steve's 24th tour to Costa Rica and both Steve and Gina's experience in one of their favourite destinations shone through! There were countless highlights including a nesting Northern Royal Flycatcher (pictured here), fantastic looks at a nesting pair of Costa Rican Pygmy-owls, Silvery-throated Jay on its nest, Resplendent Quetzals at their nest hole, Scarlet Macaws, King Vultures, White Hawk, Sungrebe, Mangrove Hummingbird, Snowcap, a beautiful pair of Spectacled Owls, and much much more. Our short 10 days of birding produced around 386 species of birds. The UK's best value tours to Costa Rica are as popular as ever so check out next years tour with our extension to Arenal & Cano Negro! No-one can beat our price, our high standards and our experience!
Our Brazil - Atlantic Rainforest tour report has now been added. Click here.
The first of our Central Thailand trip reports has been added. Click here.

Our Northern Thailand trip report is now online. Click here.

The second Central Thailand tour report from this year can now be viewed. Click here.
Thailand 2012 birdlist just added - click here.
Our latest Cambodia & Malaysia tour has finished with a very respectable 271 species recorded. Beginning at the stunning Angkor Wat Temple we topped up on

culture as well as notching up Black Baza, Hainan Blue Flycatcher and a couple of tree dwelling Forest Wagtails. The hillside of Kbal Spean added Great Iora and White-throated Rock-thrush. We spent the next day in boats along the Prek Toal Reserve at the huge Tonle Sap lake where a 5-hour vigil for Milky Stork eventually proved fruitful. Several Greater Adjutants, Grey-headed Fish-eagle and numerous waterbirds made it a very pleasant excursion. The following day we visited the fields and marshes of Ang Traepang Thmor and began with several Lanceolated Warblers acting true to form and skulking exceedingly well. Oriental Pratincoles were numerous, Pied Harriers gave great views, Sarus Cranes were impressive and Spot-breasted Woodpecker showed well. We then had Bengal Floricans walking out in the open, Small Buttonquail providing crippling views and Manchurian Reed-warbler proving elusive, before reaching Tmatboey. Both White-shouldered and Giant Ibis, Spotted Wood-owl, Great Slaty Woodpecker, Chinese Francolin, Blossom-headed Parakeet, Pale-capped Pigeon and Violet Cuckoo were the star birds here. At Seima Protected Forest along the Vietnamese border the lush forests gave us Red-vented Barbet, Golden-crested Myna, Scaly-crowned Babbler, Green Peafowl, Collared Falconet, Large Scimitar-babbler, and Bar-bellied Pitta feeding on a secluded forest trail. We ended with a boat ride along the Mekong River with Irrawaddy River Dolphins all around us and Mekong Wagtail singing on its nesting island.
A post-tour extension in Peninsular Malaysia to Kuala Selangor and Frasers Hill produced 203 species, of which 126 were new for the tour giving us

an overall trip total of 397 species recorded. A pair of Barred Eagle-owls got us off to a great start, and an evening owling then produced Spotted Wood-owl and Buffy Fish-owl. In the coastal mangroves we had Pink-necked Green-pigeon, Sunda Pygmy Woodpecker, Pied Triller, Ashy Tailorbird, Mangrove Whistler, Mangrove Blue Flycatcher, Mangrove Pitta and White-headed Munia. And then we headed to the cool highlands where new birds were everywhere! Our first morning saw us at a stake-out for Malayan Whistling-thrush, and there was also Fire-tufted Barbet, Mountain Fulvetta, Streaked Wren-babbler, Black-eared and Blyth's Shrike-babblers, Mountain Leaf-warbler, Chestnut-capped and Malayan Laughingthrushes, Javan Cuckooshrike and Black-and-crimson Oriole. There are lots of trails where we had close Rufous-browed Flycatcher, Ferruginous Partridge and numerous flocks. Other highlights included Malayan Partridge crossing the road in front of us, Chestnut-backed Scimitar-babbler, Brown, Gold-whiskered, Red-throated and Black-browed Barbets, Pygmy Wren-babblers singing out in the open, showy Lesser Shortwings, Blyth's Hawk-eagle and Red-headed Trogon. It was hard to beat our views of Long-tailed, Dusky and Silver-breasted Broadbills, before we had to leave after an exciting visit. Next year we will do Peninsular Malaysia justice and do a full tour to include Taman Negara and look for some classic south-east asian birds.
Cambodia & Malaysia Photo Gallery from our 2012 tour just added. Click here to view.
Zoothera Blog: We are experimenting with a new blog and can hopefully put a little more detailed info on how our tours are progressing, depending on internet connections of course. See www.zootherabirding.blogspot.com/
Ghana
Chris has just returned from our Ghana Forests tour and as always it was a great 12 day trip with some quality

species. The undoubted highlight for everyone was our visit to the Yellow-headed Picathartes roost site. We had incredible views as a bird sat just metres from us on the forest floor in full view and preened for five minutes totally unperturbed by our presence! Other highlights were of course the Bee-Eaters as we enjoyed great views of White-throated, European, Little, Black, Rosy and the cracking Blue-headed. A visit to Ankasa Forest close to the Ivory Coast was a new site and certainly did not disappoint! Here we were treated to a handsome male Rufous-sided Broadbill and the very shy but beautiful Forest Robin both on our first evening. Our second day produced Hartlaub's Duck, the very shy White-bellied Kingfisher and a brief African Finfoot. However, it was the night birding which was most exciting, as we watched the rarely seen Akun Eagle Owl. Kakum canopy walkway was another undoubted highlight as we birded 30 metres above the forest floor enjoying species such as the huge Black-casqued Hornbill, the stunning Yellow-billed Turaco, Chocolate-backed Kingfisher, Fire-bellied Woodpecker, Sharpe's Apalis and Hairy-breasted Barbet to name but a few! Highlights elsewhere included White-crested Hornbill and the often difficult to find Black Dwarf Hornbill, African Piculet, the gorgeous Buff-throated Sunbird, Red-billed Helmetshrike and of course many greenbuls including Western Bearded and Yellow-bearded Greenbuls. Finally, a visit to the now famed Saumono Lagoon produced a Pectoral Sandpiper and American Golden Plover, now seemingly annual! Ghana is a great country full of birds and friendly people, so why not join Chris in Jan 2013?




Colombia Feb 2012
The Zoothera Tour to Colombia is over and what a fabulous time we had in what can only be described as Colombias best tour! How you say can ours be the best? We saw over 50 endemics and countless near endemics and specialities, but most important when comparing it must be noted that nearly every bird that we saw was seen by the entire group and not just one or two, a feat only achievable with Zoothera. We had fantastic views of so many good birds and we insist you check out our tour report when complete. With the best local Colombian Guide Diego Calderon, faultless logistics, excellent meals and accommodation throughout our standards were second to none. This was Steve & Gina's 5th trip and just look at this small selection of some of the 630 species we saw! Dusky Starfrontlet (again!), Black-backed Thornbill, Lazuline Sabrewing, Indigo-capped Hummingbird, Sapphire-bellied Hummingbird, Black-thighed Puffleg, Yellow-headed Manakin, infact (10 species of Manakin), fantastic views of Yellow-eared Parrot, Santa Marta Parakeet, Rusty-faced Parrot, Colombian, Chestnut-winged and Rufous-vented Chachalacas, Bogota Rails, Northern Screamer, Tanager Finch, Turquoise Dacnis, Moustached Puffbird, Greyish Piculet, Parker's Antbird, everyone saw Ocellated Tapaculo, Black Inca, Tolima Dove, all 5 Chat-Tyrants, Apical Flycatcher, Yellow-headed Brush-Finch, Black-and-gold Tanager, Grey-and-gold Tanager, Indigo Flowerpiercer, Crested and Sooty Ant-Tanager, 6 Fulvous-dotted Treerunners, Gold-ringed Tanager, Blossomcrown, Masked Saltator, Beautiful Woodpecker, White-mantled Barbet, Red-bellied Grackle, a pair of Scaled Fruiteaters and fantastic views of 10 Antpittas, including Bicolored, Chestnut-naped, Brown-banded, Slate-crowned, Santa Marta, Rusty-breasted and much more. Oh I forgot to mention our stunning close views of a Santa Marta Screech-Owl, and even Colombian Screech-Owl !!! Nobody else gets that one! If you want to visit Colombia and concentrate on the endemics and specialities and seeing them well then no one does it better. We do not race around after shorebirds and waterbirds that are widespread and common just to build a big list! Get it right and see the birds that count with Colombias very best bird guide and all at the best prices you will find for such a high standard tour. See the best birds with Zoothera!
Our Thailand tours have come to a conclusion and proved to be very successful with a grand total of 456 species recorded. Tour reports and birdlist coming soon!


Central Thailand - Tour 1


Nick's 1st of three tours in Thailand is currently under way and proving once again what a superb winter destination this is. Of course 2 Spoon-billedSandpipers are the main reason why we come here so often, but there is much more to see. The waders at Petchaburi are fantastic with a flock of 40+ Nordmann's Greenshanks, Great Knots, Long-toed Stints, White-faced Plover (apparently DNA suggests it is very closely related to Kentish Plover now), Malaysian Plover and more. At Kaeng Krachen the forest was amazing with close views of the usually invisible Scaly-breasted and even Bar-backed Partridges giving crippling views. Add to this Black-and-red Broadbill, Ratchet-tailed Treepie, Violet Cuckoo and Crested Jay!, Maroon-breasted Philentoma, Siberian Blue Robin, and much, much more. The tour is currently at Khao Yai where several Siamese Firebacks have been showing along one of the forest trails. Thailand Central Tour - 2012 Gallery
Northern Thailand - Tour 2


The cool mountains of northern Thailand provide a very different avifauna to our Central Thai tours and this year are giving our group amazing views at the various feeding stations that are now a key part of any visit. We had point-blank views of White-tailed Robin and Black-breasted Thrush at one such place, Scaly Thrush at another, Rufous-bellied Niltava, Hill Blue Flycatcher, Slaty-backed Forktail and White-capped Water-redstart at another. But there are bigger birds to find here, so we also saw Dark-sided Thrush and Black-tailed Crake at Doi Inthanon, Hume's Pheasant, Giant Nuthatch, Bay Woodpecker, Spot-breasted and Lesser Rufous-headed Parrotbills on Doi Ang Khang and are now at Doi Lang having just seen Jerdon's Bushchat. On 20th January we visited 2 new feeding sites, the first of which held Spectacled Barwing and the second held 2 White-gorgeted Flycatchers and a Himalayan Bluetail. A visit to the Golden Triangle area gave us the remarkable sighting of a drake Baer's Pochard - such a difficult bird to catch up with. There was also a pair of Long-billed Plovers, 200+ Small Pratincoles, Burmese Shrike, and 30 Male Pied Harriers coming in to a roost site.
Thailand - North 2012 Gallery
Central Thailand - Tour 3
Our 3rd tour got off to a great start with 3 Spoon-billed Sandpipers showing very well at Pak Thale and 30+ Nordmann's Greenshanks nearby, along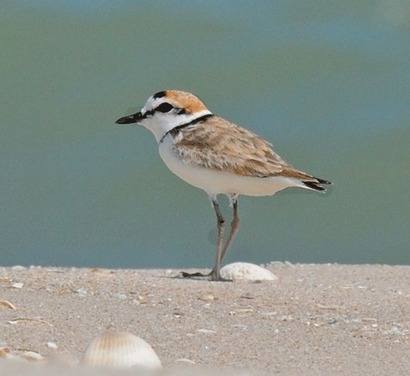 with all the usual waders like Great Knot, Long-toed Stint, Malaysian and White-faced Plovers. This time we also had 2 Black-faced Spoonbills as well, along with 9 Red-necked Phalaropes - it really is a great trip for wader enthusiasts! We are now at Kaeng Krachen where Bar-backed and Scaly-breasted Partridges again showed well, along with Blue-bearded Bee-eater and Golden-crested Myna amongst others on our first day here. The next two days gave us Great Slaty Woodpecker, Black-and-yellow Broadbill, Black-thighed Falconet and Blue Pitta around the 3 streams. Higher elevations held Ratchet-tailed Treepie, Collared Babbler, Black-throated Laughingthrush and Black Baza amongst others. Now we are off to Khao Yai, seeing Black-headed Woodpecker, Forest Wagtail, Eastern Imperial Eagle and Limestone Wren-babbler along the way. Our first day at KY gave us Siamese Fireback, Banded Broadbill, a fine male Blue Pitta which was on view for over 10 minutes and Great Eared Nightjar. The next day was full of quality with a pair of Long-tailed Broadbills building a nest beside the road, a couple of Dusky Broadbills and female Banded Kingfisher. See Gallery for more pics.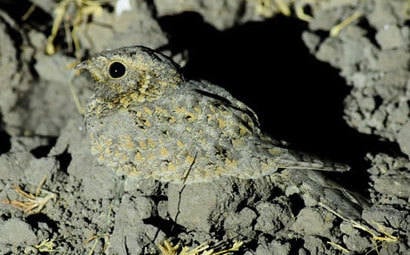 Nick has just finished leading our latest Gujarat tour where we succeeded in finding some of India's rarest and range-restricted specialities. This is definitely a good tour for anyone looking to fill in the gaps on their Asia lists with such delights as White-naped Tit, Sykes's Lark, Sykes's Nightjar, Great Indian Bustard, Green Avadavat, Indian and Cream-coloured Coursers, Greater Hoopoe Lark, Crab Plover, Rock Eagle-owl, Forest Owlet, White-bellied Minivet, Sulphur-bellied and Brook's Leaf-warblers and Sind Sparrow amongst others. Mammals were also well represented with Asiatic Lion, Asiatic Wolf, Leopard and Onager. We will return to this superb area of India in 2013 with a totally revised itinerary - so keep watching for further details.... 2011 Photo Gallery 2011 Tour Report

We have just returned from leading our Brazil Atlantic Rainforest tour. With so many people trying just one resort or lodge, this tour offered Serra dos Tucanos, Regua Lodge, Itatiaia and Ubatuba and produced around 100 species more than a single trip to any of these sites with a trip total of 368 species. So keep a look out for our December 2012 tour and if you want to visit Brazil's Atlantic Rainforest then the only way to see its best birds is this trip and at a very competitive price. As for the birds it was simply stunning with Shrike-like Cotinga, Swallow-tailed Cotinga on a nest, Black-and-gold Cotinga, Hooded Berryeater, Sharpbill, Giant Snipe just 2 metres away, Common Potoo on a nest, Black-banded and Tawny-browed Owls at night, Restinga Antwren, Black-billed Scythebill, a superb Russet-winged Spadebill, excellent views of many hummers including Festive and Frilled Coquette's, Plovercrest, Rufous-breasted Leaftosser, plenty of Saffron Toucanets, Spot-billed Toucanet, Bare-throated Bellbird, Red-legged Seriema, Three-toed Jacamar, Araucaria Tit-Spinetail, Itatiaia Thistletail, Sharp-tailed Streamcreeper, in fact far too many birds for this short write-up so you will need to keep a look out for the full trip report coming soon.
A great tour to Kenya has just concluded where over 600 species

of birds were recorded including endemics such as Sharpe's Longclaw, Hinde's Babbler and Aberdare Cisticola. Many other superb species were seen such as William's Lark, African Grey Parrot, Somali and Blue-headed Bee-eater, a very confiding White-spotted Flufftail, Great Blue Turaco, perched Crowned Eagle, 15 different types of Barbet, Southern Ground Hornbills, African Broadbill, the newly described Nairobi Pipit, Abyssinian Ground Thrush, Turner's Eromomela, Red-throated Tit, Somali Long-billed Crombec, Equatorial Akalat, Papyrus Gonolek, Golden-bellied Starling, Grey-crested Helmet-Shrikes, Black-fronted Bush-Shrike, Shalow's Wheatear and 7 species of owl including the fabulous Mackinder's Eagle-Owl. We also saw an amazing 56 species of mammal with highlights such as Cheetah, Leopard, Lions, Black and White Rhino, Serval, Elephants, Hippo, and much much more.
Just added - Sulawesi & Halmahera tour Report from September 2011. View tour report as a pdf.

HOT NEWS!! On October 12th 2011, more than 5 flocks and up to 103 Spoon-billed Sandpipers were recorded in high tide roosts in south-east China. That is clearly the highest number for over 20 years and probably half of the global breeding population!!!
It is supposed that Spoon-billed Sandpipers are gathering into big groups prior to their southward migration due to a recent cold wave in Rudong. The mudflats located in Xiao Yangkou, Rudong and north of Yangtze River estuary are some of the most important staging sites for migrating shorebirds along the East Asian-Australasian Flyway. A maximum of only 24 SBS was counted during autumn 2010!
This area is under pressure from pollution, reclamation and the spread of spartina grass reducing the natural mudflats and even illegal hunting. There is currently no protection or conservation measures in place despite sterling efforts from local birding groups. One of the best ways to help conserve this area and prove to local authorities how essential it is to preserve these estuaries is to actually visit and show that the revenue generated by visiting birders could have a huge positive impact. Zoothera will be monitoring this situation very closely and we are looking forward to our visit there in May next year.
Sulawesi & Halmahera - September 2011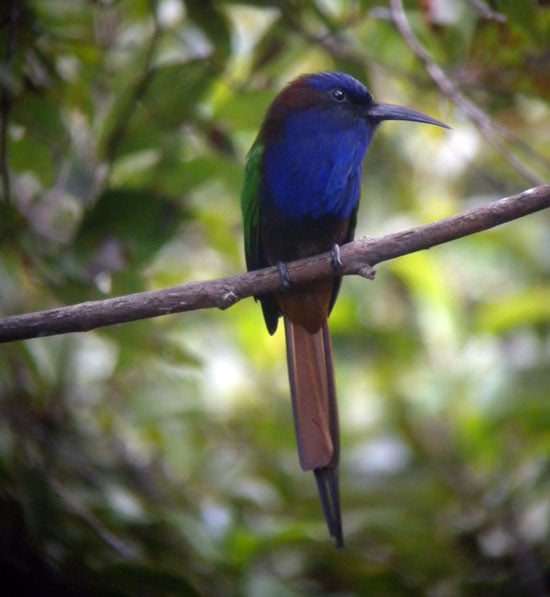 Well our first visit to these amazing islands turned out to be a resounding success with all of our major target birds seen. And most if not all were seen incredibly well, offering excellent photographic opportunities. It is probably one of the toughest birding tours with very early starts and plenty of late finishes, but the rewards definitely warrant the extra effort. Habitats were varied from cool montane hill forest, lowland rainforest and subtropical forests, to mangroves and volcanic sandy beaches! We explored all the best birding sites by a variety of transport, with 5 internal flights, several boat trips, a ferry, rafts and from the back of motorbikes! Amongst the 272 species seen, 107 of them were endemics and highlights are too numerous to mention. But, of course, watching a lek of Wallace's Standardwing wins the prize for bird of the tour and we were lucky as they performed for over an hour. Other star birds included great views of Moluccan Scrubfowl visiting its secluded nesting beach at midnight, Maleo up a tree, 14 species of kingfisher including the elusive Scaly, Hylocitrea, Moluccan Owlet-nightjar, Diabolical Nightjar, this beautiful Purple-bearded Bee-eater, numerous parrots, White Cockatoo, Ivory-breasted Pitta, Javan Plover, Sulawesi Ground-dove, Sulawesi Crested Myna, and many others!
Our 2012 tour is already full, but we will post details of the 2013 tour very soon. Why not check out the Sulawesi & Halmahera photo gallery for a taster of what you could see? View trip report.
A quick update on whats going on with Zoothera. Well Nick is back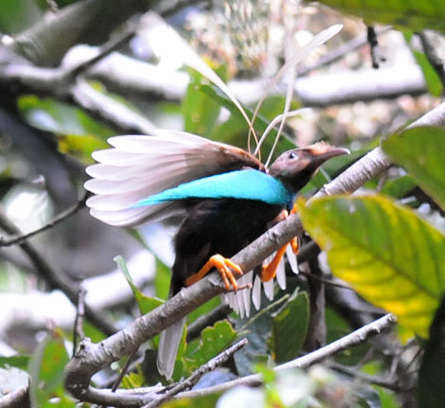 and once he gets his breath back from this fabulous tour I'm sure he will update this further. The trip racked up 107 endemics, 14 species of kingfisher, 25 pigeons & doves, 15 parrots, 6 owls, 5 nightjars, 1 owlet-nightjar and superb views of displaying Wallace's Standardwing. If you want to get on a future tour to this endemic heaven then advance bookings will be required! Its just too popular!
Sulawesi & Halmahera 2011 Gallery .
Also keep checking as Western Mexico Endemic tour for March 2013 just about to be added plus Ecuador in July already added.
ZOOTHERA at the 2011 British Birdwatching Fair was an overwhelming success, and we thank all of our loyal supporters and friends who came along to see us. More than that we were so inundated with enquiries and bookings that we need to stress that if your were interested in a tour then you should secure your place as quickly as possible with a deposit. Many people took our advice and compared our tour prices with other companies before deciding ZOOTHERA offered the best value tours. The results speak for themselves with people rushing back to book tours, saving themselves hundreds and in some cases thousands of pounds! It appears that our decision to offer smaller group sizes combined with excellent tour prices and high quality tour logistics is working!
I thank you all - Nick and the Team

Sichuan - June 2011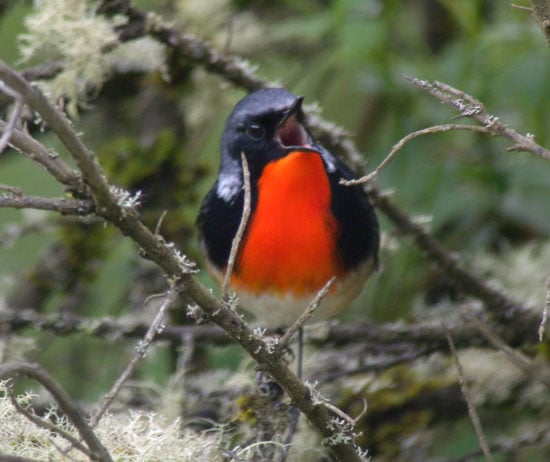 The mountainous province of Sichuan not only provides the most breath-taking scenery in Asia, but also some of the most sought-after and spectacular birds from this fabulous continent. Beginning at Wawu Shan our first morning here provided what was undoubtedly THEhighlight of the tour when a male Temminck's Tragopan flew down from the hillside and landed on the road right in front of us. It remained in view for nearly ten minutes - if only we had a decent camera with us! A cable car took us up to the summit and we found Sichuan Leaf-warbler, Sichuan Treecreeper, Great, Three-toed, Brown and Fulvous Parrotbills amongst an assortment of other species. A very confiding Spotted Bush-warbler was also much appreciated here. The lower slopes were home to Golden Parrotbill, Emei and Klossi's Leaf-warblers, Marten's and Alstrom's Warblers, Chinese Hwamei, Emei Shan Liocichla, Spotted, Buffy and Elliot's Laughingthrushes and much more. A fine male Lady Amherst's Pheasant feeding beside the road provided a fitting finale to some excellent birding here. Next up was Balang Shan whose mountainous landscape gave us groups of Snow Partridge, White Eared Pheasant, Grandala, Collared Grosbeak, White-tailed Rubythroat, Red-fronted Rosefinch, Brandt's Mountain-finch, and our first White-throated Redstart. Several stunning Firethroats were found at lower elevations and we had amazingly close views of them, along with Golden Pheasant, Barred and Giant Laughingthrushes and Grey-hooded Fulvetta. At Mengbi Shan a pair of rare Sichuan Jays performed admirably, groups of Verreaux's Monal-partridges and Blood Pheasants gave nice looks, and a stunning Crested Tit-warbler was also seen. A 'new' area also produced a couple of surprising finds in the shape of Black-browed Tit and Rusty-capped Fulvetta. A welcome change of scenery was provided by the Tibetan Plateau where Black-necked Cranes, Hume's Groundpeckers, hulking Tibetan Larks, and both Rufous-necked and White-rumped Snowfinches were the highlights. With Blue Eared Pheasant, Severtzov's Grouse, Chinese Fulvetta, White-browed Tit and White-browed Tit-warbler all showing well we finished our birding in spectacular Sichuan off in fine style.

2011 Photo Gallery. 2011 Tour Report.
Beidaihe Spring Migration - May 2011



Beidaihe remains THE place to see a mouth-watering selection of Sibes and this year's tour proved no exception. Our tally of 235 species contains many of the most wanted Asian vagrants that occasionally turn up in the Autumn in Europe. In fact it reads like a 'Who's Who' of desirable ticks with Sharp-tailed Sandpiper, Red-necked Stint, Pacific Swift, Red-flanked Bluetail, Siberian Rubythroat, Rufous-tailed and Siberian Blue Robins, Mugimaki and Yellow-rumped Flycatchers, White's, Dusky and Siberian Thrushes, Lanceolated, Pallas's Grasshopper and Eastern Crowned Warblers, Pallas's Reed, Yellow-browed and Black-faced Buntings. A sprinkling of stardust came with Schrenk's Bittern, Pied Harrier, Pere David's Laughingthrush, Japanese Waxwing, Blunt-winged Warbler, Korean and Siberian Bush-warblers, Manchurian Reed-warbler, Chinese Leaf-warbler, Chinese Nuthatch and Ibisbill. We visited the Great Wall, Old Peak and had superb birding at Magic & Big Woods. Still the best value out there!
Uganda 2011 tour report added. 393 species recorded, as well as Leopard, Lion, Hippo, Elephant and Zebra. And of course Chimpanzee and Mountain Gorilla. Click here.
Cambodia & Malaysia February 2011 tour report added. This unique tour visited Fraser's Hill in Malaysia and the best birding sites in Cambodia. Click here.
Thailand Janaury 2011 tour report added. Another successful tour to this south-east Asian hotspot. Spoon-billed Sandpiper & Gurney's Pitta both seen well. Click here.
India - Gujarat November/December 2010 tour report added. An amazing rollercoaster of a ride across western India in search of rare birds and mammals.
Sri Lanka - March/April 2011

Nick's latest tour to the tropical paradise island of Sri Lanka began with an 'endemics' focussed short-break visiting Kithulgala and the magnificent rainforest at Sinharaja before venturing to the highlands of Horton Plains via a safari at Udawalawe. An extension to the lowlands and coast of Yala & Bundala was followed by a whale-watching pelagic out of Mirissa. Highlights were seeing all of the endemics including repeated views of the usually very tricky Sri Lanka Spurfowl, a feeding Sri Lanka Scaly Thrush, walk-away views of Green-billed Coucal, Sri Lanka Whistling-thrush, Serendib Scops-owl, two pairs of Sri Lanka Frogmouths at their day roosts, Asian Elephants and so much more. The extension was a great success with a sighting of a Leopard asleep in a large tree at Yala, Broad-billed and Terek Sandpipers amongst a multitude of other of waders at Bundala, and then an amazingly successful pelagic. No less than 6 Blue Whales were seen at very close range, a group of 20+ Sperm Whales gave equally stunning views, a huge pod of Spinner Dolphins bow-riding our boat and an uncharacteristically large number of seabirds were found. Hundreds of Bridled Terns, Brown Noddy and a few Flesh-footed Shearwaters were spotted, plus a couple of unidentified smaller shearwaters were seen as we sped by a few fishing trawlers. If only we could have stopped there would have undoubtedly been a few surprises!
We will return to Sri Lanka in 2012 so please check the website – details coming soon.
Check out our photo gallery of this tour by clicking this link: Sri Lanka Photo Gallery 2011
Cambodia and Malaysia - February 2011

Nick and his group recorded 378 species on what turned out to be a fascinating and bird-filled tour. Beginning with a few days at Fraser's Hill, one of the most famous birding hotspots in south-east Asia, it provided us with a good range of montane and local specialities such as Black-and-crimson Oriole, Mountain Fulvetta, Mountain Leaf-warbler, Chestnut-capped, Malayan & Black Laughingthrushes, and that was on our first morning! Several fruiting trees attracted Black-browed, Brown, Gold-whiskered & Fire-tufted Barbets. Other highlights included Blue Nuthatch, Crimson-winged and Checker-throated Woodpeckers, Rufous-browed Flycatcher, Long-tailed Broadbill, Red-bearded Bee-eater, Chestnut-backed Scimitar-babbler, Red-throated Barbet and Tiger Shrike. A quick late afternoon visit to Kuala Selangor just along the coast from Kuala Lumpur added to our woodpecker list (which would reach 21 species by the end of our tour), with good views of Laced and Sunda Pygmy Woodpeckers. We then flew into Siem Reap in Cambodia and paid a visit to the magnificent temples of Angkor Wat before taking a day long boat ride into the Tonle Sap Great Lake, where our search for Milky Stork proved fruitful. Indeed the very close views of the multitude of species residing here including 20+ Yellow Bitterns, Spot-billed Pelicans and Grey-headed Fish-eagle. Moving on to Ang Trapaeng Thmor we found Slaty-breasted Rails and Ruddy-breasted Crakes walking along the road, 21 Lanceolated Warblers, Pied Harrier and Sarus Crane. The next day a couple of Bengal Floricans gave superb views before we arrived amidst the dry Dipterocarp forest at Tmatboey. The exceedingly rare Giant and White-shouldered Ibis were both seen well, and we also had White-rumped Falcon, Chinese Francolin, numerous Great Slaty and Black-headed Woodpeckers, Blossom-headed Parakeet, Spotted Wood-owl, Neglected Nuthatch, and flocks of White-shouldered Starlings. Leaving here we arrived at the Kompong Thom grasslands in the late afternoon and met with outstanding luck when we were able to photograph the poorly-known Manchurian Reed-warbler, and also had a close view of a Pallas's Grasshopper (Rusty-rumped) Warbler. Another visit the following morning produced hundreds of Red-throated Pipits, flocks of Yellow-breasted Buntings, and Oriental Pratincoles proved to be common. And then we arrived at the fantastic forests of Seima where we enjoyed some of the best birding of the entire tour. An unbelievable encounter with a dust-bathing Germain's Peacock-pheasant was the undoubted highlight, although a pair of Green Peafowl feeding out in the open at dusk was also pretty good! A fine supporting cast included Golden-crested Myna, Red-vented Barbet, Collared Falconet, Heart-spotted Woodpecker, Green-eared Barbet, Banded Kingfisher, Banded Broadbill, Chinese Sparrowhawk, Great-eared Nighjar, Thick-billed Warbler, and a mixed flock of Brown-backed and Silver-backed Needletails swooping down to drink water from a roadside pool was also nice. There was also Asiatic Golden Weaver and Black Baza seen before we ended up at Kratie. We finished up in fine style with a boat ride on the Mekong River where Mekong Wagtail and numerous and confiding Irrawaddy River Dolphins were easily found.
I think we all left this wonderful country full of happy memories and long birdlists. But more importantly everyone was very impressed with the conservation efforts of the Sam Vaesna Centre and their enthusiasm for aiding the local villagers to work towards sustainable eco-tourism. Did you know that funds raised by birders visiting Tmatboey village have actually paid for the entire newly built school? And their efforts are ongoing to help improve living conditions, saving the forests and so helping to conserve some very special birds. Now isn't that enough reason to visit? We shall be returning to Cambodia in February 2012 – details coming soon.


Check out our photo gallery of this tour by clicking this link. Cambodia photo gallery 2011.