Bulgaria - Spring bonanza!
Saturday 18th May – Saturday 25th May 2013

Spring in Bulgaria is without doubt the best period for birders. With a wealth of migrants passing through and summer breeding birds arriving and setting up territories there will never be a dull day. During this time you can see almost all of Europe's south-eastern specialities including Dalmatian and White Pelicans, Pygmy Cormorant, Ruddy Shelduck, the desmaresti sub-species of Shag, Glossy Ibis, Purple and Squacco Herons, Little and Great Bittern, 20 species of Raptors including Levant Sparrowhawk, Red-footed Falcon, Eastern Imperial Eagle, Long-legged Buzzard, Booted, Lesser Spotted and Short-toed Eagles, Bee-eaters, Rollers, Masked, Woodchat and Lesser Grey Shrikes, Penduline, Somber and Bearded Tits, Balkan Wagtail, Tawny Pipit, Calandra and Short-toed Larks, Paddyfield, Moustached, Olive-tree, Olivaceous, Icterine, Barred, Orphean and Eastern Bonelli's Warblers as well as many other unusual passerines like the Eastern Semi-collared Flycatcher, Rose-coloured Starlings, Pied, Isabelline and Black-eared Wheatears, Ortolan, Black-headed, Cirl and Rock Buntings, thousands of waders including Collared Pratincole, Stone Curlew, Kentish Plover, Terek, Marsh, Curlew and Broad-billed Sandpipers, Temminck's Stint, Gull-billed Tern, Slender-billed and Mediterranean Gulls, plus Yelkouan Shearwater. Join us an absolutely bird filled holiday to a beautiful unspoilt part of Europe.
Targets:
• Paddyfield Warbler
• Masked Shrike
• Black-headed Bunting
• Pygmy Cormorant
• Red-footed Falcon
• Lesser Spotted Eagle
• Eurasian Eagle-Owl
• Olive-tree Warber
• Rose-coloured Starling


• White-backed Woodpecker
• Syrian Woodpecker
• Semi-collared Flycatcher
• Little Crake
• Levant Sparrowhawk
• Broad-billed Sandpiper
• Moustached Warbler
• Dalmatian Pelican
• Eastern Imperial Eagle
Day 1 UK - Bulgaria (Varna – Durankulak) - 18th May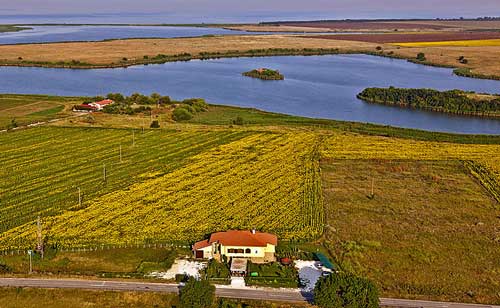 We will plan on arriving in Varna. On arrival you will be met by your local guide and transfer (45 miles) to our exclusive lakeside accommodation at Branta Birding Lodge. Situated on the Northern Black Sea coast and just 3 miles from the Romanian border we will stop-off en route at the resort of Albena to visit its alluvial forest "Baltata". Branta Birding Lodge overlooks Durankulak Lake, and this will be our base for the next four nights. Here we can not only enjoy superb birding on our doorstep but also admire the splendid views out over the surrounding marshland and lake. Night in Birding Lodge.

Day 2 Lake Durankulak - 19th May
After breakfast, we spend the day exploring Lake Durankulak – the world's wintering site of the Red-breasted Goose, a «Ramsar» site and "location of outstanding natural beauty" close to the Romanian border and fringing on the Black Sea itself. The brackish waters and huge reed beds hold many species including Savi's, Reed, Great Reed and Marsh Warblers, Pygmy Cormorant, Ruddy Shelduck, Bittern and Little Bittern, Purple and Squacco Herons, Black-necked and Little Grebes, Ferruginous Duck, Marsh and Montague's Harriers. We will concentrate our efforts on finding both Paddyfield and Moustached Warblers two highly sought after species that breed around the lake edges. Tall hedges that act as windbreaks along the edges of the lake hold good numbers of Golden Orioles, Hawfinches, Red-footed Falcons, Red-backed and Lesser Grey Shrikes plus Syrian Woodpeckers, whilst the beach is the favourite place for Sanderlings, Oystercatchers, Turnstones and Grey Plovers with an outside possibility of Arctic Skua flying swiftly along the edge of the Black Sea. The adjacent steppe and its surrounds should produce views on Collared Pratincole, Stone Curlew, Calandra, Crested and Short-toed Larks, Tawny Pipit, Barred Warblers, Eurpoean Bee-eater and the gorgeous Roller. After a full day of birding we will return to our base for dinner and our second night in our exceedingly comfortable Birding Lodge. Night in Birding Lodge

Day 3 Shabla, Cape Kaliakra - 20th May
This morning after breakfast, we will drive south (10 miles) to visit Lake Shabla, Bulgaria's most important wintering location for geese

and ducks. At this season we won't see too many ducks but instead look for Paddyfield Warbler, Little Grebe, Whiskered and Black Terns, Penduline and Bearded Tits. On fields near the lake we could find the Balkan race of Yellow Wagtail, while Barred Warblers often sing from patches of scrub. Other likely bird sightings en route include more chances for Calandra Lark, Lesser Grey Shrike and Syrian Woodpecker. We will then take our picnic lunch at Shabla Touzla - a small, high salinity lagoon, famous for the healing properties of its mud. Here we could see Little, Sandwich and Caspian Terns, Red-footed Falcon, Barred and Eastern Olivaceous Warblers, Lesser Whitethroat, Reed Bunting, Dunlin, Curlew and Marsh Sandpipers, Kentish and Little-ringed Plovers, and with luck, Red-necked Phalarope, Broad-billed and Marsh Sandpipers. We should also see Avocet and Black-Winged Stilt which breed on the mud flats situated on the eastern shore of the lake. The afternoon will be spent at the archaeological reserve "Yailata", fronted by splendid sea-cliffs against a hinterland of steppe. The area holds Hoopoe, Pied Wheatear, Calandra Lark, Short-toed Lark, Tawny Pipit and Black-headed Bunting. Two rare mammals occur here, the Steppe Polecat and Romanian Hamster and a botanical speciality of the site is the Broad-leaved Peony. Heading south, we explore Cape Kaliakra, and its surrounds. Set in the largest surviving area of virgin steppe in Bulgaria, Kaliakra is also an archaeological monument, the site of ancient dwellings and fortresses covering more than 2500 years of human occupation. The 70-m high cliffs make an excellent vantage point for dolphin watching, whilst the abrupt
westward turn of the coast here results in concentrations of migrating birds. The steppe, which runs up to the edge of the cliffs, is rich in plant species including Narrow-leaved Peony and three endemics - two Bulgarian and one Balkan. Kaliakra is one of the best places in Europe to see Rose-coloured Starling, though numbers vary greatly from year to year. More certain species of the steppe are Calandra Lark, Short-toed Lark, Tawny Pipit, Roller and, especially in the evening, Stone Curlew, whilst some south-eastern specialties like Red-rumped Swallow, Pied Wheatear and Long-legged Buzzard, breed on the cliffs, alongside, Alpine Swift and Hobby. In scrubby areas we should find Olive-tree Warbler and with luck we may just see Levant Sparrowhawk. An evening visit to an impressive gorge has reed fringed pools that should produce views of Little Crake and Pygmy Cormorant, and this is also the breeding site of Eurasian Eagle Owls which we hope to see after dark. We will then return to our base for dinner and our third night at "Birding Lodge".

Day 4 Durankulak – Romania - 21st May


This After breakfast we set off to spend the day exploring the Romanian section of the Coastal Dobrudja region. We will visit some of the most exciting birding locations along the Romanian Black Sea coast, including the southern part of the Danube Delta, with a stop-off en route at the steppe to see Long-legged Buzzard and Isabelline Wheatear which often breed in the nests of Souslik. Our visit to an adjacent small village is one of the best places in Europe to see a huge colony of Rose-coloured Starlings which breed in a quarry. The brackish lagoons of Sinoe, Zmeica and Istria are a major hot spot which we visit and where many Eastern specialities such as Dalmatian and White Pelicans, Pygmy Cormorants, Glossy Ibis, Squacco and other herons, Great Bittern and Little Bittern, Ferruginous Ducks and Red-crested Pochard should be seen. Waders will also feature and include Marsh, Curlew, Broad-billed and with luck, Terek Sandpipers, Temminck's Stint, Kentish Plover, Red-necked Phalarope, Black-winged Stilt, and Collared Pratincole. We should also find Gull-billed, Caspian, Little, Sandwich and the three species of Marsh Terns, as well as Mediterranean, Yellow-legged, Caspian, Little and Slender-billed Gulls. There is also an outstanding possibility of the superb Pallas's Gull. Raptors include White-tailed, Lesser-spotted and Short-toed Eagles, Long-legged Buzzard, Montague's and Marsh Harriers, Pallid Harrier has been seen here, Red-footed Falcon, Levant Sparrowhawk, Goshawk, Hobby and Osprey. We return for dinner and our last night at our Birding Lodge.
Day 5 Shabla, Cape Kaliakra - 22nd May


This After breakfast we will drive (120 miles) to the city of Burgas. We have some good birding stops along the way and will look for exciting species that could include Semi-collared Flycatcher and Ruddy Shelduck, with a possibility of Masked Shrike. One stop will allow us to explore the Kamchiya Reserve with its remarkable alluvial or Longoz forest, one of the most northerly of its kind in Europe. The reserve complex, totalling about 1600 ha., includes dunes, beach, estuary and small freshwater pools. This is an area of considerable botanical interest; the rare Nuphar lutea and Nymphaea alba occur in the marshy areas, whilst Silene euxina and Coryspermum nitidum are found in the dunes. Amongst the many breeding birds are Semi-collared Flycatcher, Short-toed Treecreeper, Black, Grey-headed and Middle Spotted Woodpeckers, Goshawk and Lesser Spotted Eagle. For the next two nights our base is in Sarafovo, in a beautiful hotel located on the shore of the Black Sea, beside a small port just a few miles to the north of Burgas.
Day 6 Bourgas Saltpans - 23rd May
Today we explore Lake Atanasovsko Reserve, arguably Bulgaria's foremost birdwatching location and one of the country's ten « RAMSAR » sites. The 2000ha. complex includes extensive saltpans, freshwater pools, marshes and areas of scrub and semi-steppe. The reserve's position on the east European Via Pontica flyway attracts a great variety of migrants in spring and autumn with more than 300 bird species having been recorded here. We will be able to

enjoy the spectacle of the lake's breeding birds, including some hundreds of Avocets, Black-winged Stilts, Collared Pratincole (Black-winged Pratincole have been seen here too!), Kentish Plover, Gull-billed Tern, Mediterranean Gull, Little Tern, Marsh Harrier, and Penduline Tit. Caspian Tern, Slender-billed Gull are also seen at this season and we may turn up Marsh Sandpiper, Cetti's Warbler and Little Bittern which breeds in the reedbeds. The surrounding fields hold numerous Black-headed Buntings and Red-backed Shrikes and this attractive site in such a strategic position could also turn up a surprise or two. The reserve has plenty of botanical interest and includes two species endangered in Europe: Coryspermum nitidum and Lepidotrichum uechtritzianum. For dinner tonight we sample traditional Bulgarian cuisine in a folk-tavern on the terrace of our hotel.
Day 7 Poda, Ouzungeren and Mandra - 24th May
Our last morning we be spent exploring the wetlands immediately to the south of Burgas. The reedbeds of Poda host a mixed breeding colony of Spoonbill, Little Egret, Purple Heron and Glossy Ibis, and waders on nearby brackish pools could include Marsh and Broad-billed Sandpiper, Kentish Plover and with luck Terek Sandpiper. Black-winged Stilt breeds here, along with Savi's and Cetti's Warblers in the reeds, while the neighbouring lakes of Ouzungeren and Mandra, hold species such as Ferruginous Duck, Bearded Tit, Squacco and Black-crowned Night Heron and we should remember to watch the skies for passing flocks of summering White Pelicans. In the afternoon, we head further south to visit Strandja Natural Park, where we look for the localised White-backed Woodpecker. This evening we will have our last night dinner at our hotel in Sarafovo.
Day 8 End of Tour - 25th May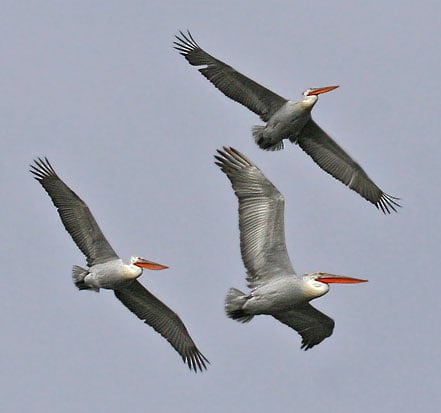 After breakfast, we will make our way to the airport to catch our flight back to the UK

Leaders: Viv Stratton and Pavel Simionev
Single supplement

: £95.00



Deposit:
£300.00

Group Size:

Minimum for tour to run 5 and a maximum of 10 with 2 leaders
Included in cost: 7 nights accommodation in twin rooms all en-suite, all meals, ground transport in 4x4 minibus throughout, all entrance fees, soft drinks and mineral water, tea/coffee, and services of leaders

Not included: International flight, approx. 250.00 insurance, alcoholic drinks, tips, and items of a personal nature.

Accommodation: Birding Lodge. We have 4 nights at our exclusive lakeside accommodation, overlooking Durankulak protected site -

the world's most important wetland habitat for the globally threatened Red-breasted Geese and many other notable ducks, waders and raptors. Breakfast and dinner will be taken at our lodge that offers Bulgarian and pan-European cuisine, and we will take packed lunch as a picnic most days.
The Sarafovo Hotel (3 nights), which is a highly attractive and recently renovated, private establishment with 12 en suite twin-bedded rooms complete with TV. Here we will have breakfast and dinner at a folk-restaurant offering traditional Bulgarian and pan-European cuisine, and packed lunch as a picnic.
Tour Code: This is a standard birding tour with early mornings and regular birding walks. The weather can be unsettled at this time of year, so expect some cooler weather with the chances of an odd shower. We could expect several days and sometimes all week to be bright and sunny so prepare for all eventualities

Receive our e-newsletter:
Join the Zoothera e-mailing list for up-to-date news on new tours, tour reports and special offers.
e-mail info@zootherabirding.com to sign up


Recommended Books, CD's and more from NHBS. Click on - Buy from NHBS - to go straight to website!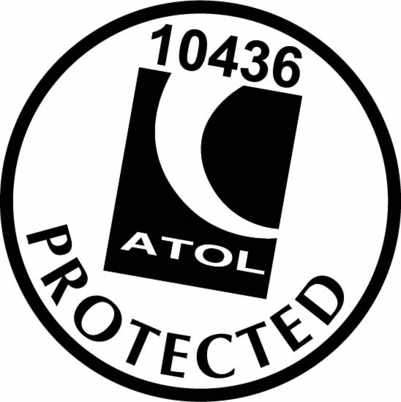 The air holidays and flights shown are ATOL protected by the Civil Aviation Authority. Our ATOL number is 10436. Please see our Terms and Conditions for more information.