Tanzania - The Classic African Safari
Wednesday 27th February - Sunday 17th March 2013

This vast country has only recently developed its birding potential in comparison to the likes of Kenya and South Africa, but there is no denying that Tanzania can compete with the best of them. Combining stunning landscapes and World Heritage sites such as the Ngorongoro Crater and the Serengeti Plains with a multitude of mammal species, this is surely Africa at its finest. The regional bird list is sufficiently varied to whet the appetite of the most experienced birders, and the northern Tanzania safari circuit is never short on surprises and exciting encounters. Locating the Great Migration of Wildebeest on the Ndutu Plains will be a mammalian highlight but there is so much more besides; Lions, Leopards and Cheetah should be encountered and there are opportunities for viewing rarely seen nocturnal species like the Striped Hyena too. This tour is one of the very few that takes birders all the way to Lake Victoria where we'll be greeted with cool air and a multitude of local specialities. The accommodations are suitably comfortable, even luxurious in places, and the food is of an excellent quality and variety. We'll be using top quality 4x4 Land Cruisers with pop-up roofs for improved photographic opportunities. This tour will be led by professional wildlife photographers Vicki and Adam Scott Kennedy, who have managed safari camps in East Africa for 5 years and authored photographic guide books to the birds and animals of the nearby Masai Mara in Kenya. Karibu, Tanzania!
Targets:
Yellow-collared & Fischer's Lovebirds

Striped and Spotted Hyena

Giraffe, Hippo, Gnu......
Day 1 UK - Arusha - 27th February
The tour starts with an overnight flight from London to Nairobi, with a quick connecting flight to Kilimanjaro International Airport, near Arusha.
Days 2 - 3
Arusha National Park
After our early morning arrival into Kilimanjaro International, we will meet our drivers and check out the airport surroundings for a quick start into the impressive birdlife of the area. Goodies to look for straight away include wintering Montagu's and Pallid Harriers, Variable and Scarlet-chested Sunbirds and a good opportunity to get familiar with the local swifts including African Palm, Little and White-rumped. We'll then make the journey to our accommodation in Arusha, stopping along the way to familiarise ourselves with some more common birds of northern Tanzania. After settling in and taking lunch, we'll take a drive to nearby Lake Duluti where we'll search for a variety of exciting birds to kick-start the tour including Peter's Twinspot, White-eared and Brown-breasted Barbets, the huge Silvery-cheeked Hornbill, African Wood Owl, Grey-olive Greenbul and the stunning African Paradise Flycatcher, plus a host of waterbirds including kingfishers, herons, Long-tailed Cormorant and African Fish Eagle, and numerous weavers and sunbirds.

The following day will be spent in the habitat-rich Arusha National Park where we'll start by checking the high forest for a variety of species including the mighty Crowned Eagle, Hartlaub's Turaco, Bar-tailed and Narina Trogon, African Black Swift, African Dusky Flycatcher and Stripe-cheeked Bulbul, plus a good chance of an encounter with a mixed monkey party that could include Syke's and Vervet Monkeys and Guereza Colobus. Later, we'll move down the crater rim to some open areas of scrub and marsh where we'll look for Pangani Longclaw, Singing Cisticola, African Stonechat, Cape Robin-Chat and numerous weavers and sunbirds, including Golden-winged. Taking another wooded trail, we'll encounter troops of Olive Baboon and maybe a Harvey's Duiker skulking in the undergrowth. At the ephemeral marshes, we'll look for near-endemic Taveta Golden Weaver that usually nests nearby but this is subject to variations in the water level. Black Crake, Red-knobbed Coot, African Jacana, a variety of waterfowl including White-backed Duck, plus Giant and Malachite Kingfishers can be expected here, and we'll search hard for Lesser Jacana that is sometimes found here too.
We'll find our way to the Momella Lakes where we should encounter large numbers of Lesser Flamingo and

smaller numbers of Greaters, plus Little Grebe, Southern Pochard, Black-crowned Night Heron, Scaly Francolin, White-fronted Bee-eater, Moustached Grass Warbler, Long-tailed Fiscal and maybe the scarce Maccoa Duck as this is one of their last refuges. This area can turn up some interesting rarities, including Tanazania's first Eurasian Wryneck, discovered by Adam in 2010, so we'll be especially vigilant here. Bushbuck and Common Waterbuck should be visible along the water's edge. After a picnic lunch by the lakes, we'll ascend the forested slopes of Mount Meru where we'll try our luck with a "holy" trinity of forest starlings (Abbot's, Kenrick's and Sharpe's), Cinnamon-chested Bee-eater, Black Cuckoo-shrike, Cinnamon Bracken Warbler, Black-throated Wattle-eye, Malachite Sunbird, and Abyssinian Crimsonwing. There is a slim chance we may glimpse one of the Lammergeier that lives atop this huge volcano so eyes will be checking on the skies! Two nights at The Outpost, Arusha.
Days 4 – 5 Lark Plains & Tarangire National Park
We'll make an early start to reach the vast expanse of the Lark Plains while the air is still cool and here our

priority bird will be the range-restricted Beesley's Lark that we'll aim to find promptly with the help of a Maasai community guide who monitors the site. Other larks to look out for include Athi Short-toed Lark and Short-tailed Lark, and we'll search hard for Temminck's and Double-banded Coursers, Capped Wheatear, Lanner and several bustard species. Lesser Kudu and Gerenuk are sometimes found among the acacias, while Maasai Giraffe, Thomson's Gazelle and Plains Zebra should be easier to encounter.
As the temperature rises, we'll head back to Arusha for Red-winged Starling and a spectacular Fruit Bat colony before a tasty lunch stop. We'll then drive for a few hours to Tarangire National Park with a few stops along the way. Upon arrival, we'll be greeted with substantial flocks of weavers including Rufous-tailed Weaver, Red-billed and White-headed Buffalo-Weavers, Grey-capped Social Weaver, Chestnut Weaver, Red-billed and Cardinal Queleas and delightful Black Bishop, plus Speckled Pigeon, Lilac-breasted Roller, Chestnut Sparrow, Blue-capped Cordon-bleu and hopefully some migrant warblers including Eastern Olivaceous and maybe an Upcher's. As we drive towards our accommodation, we can expect a variety of game and the good birds continue to flow; Helmeted Guineafowl, Red-necked and Yellow-necked Spurfowl, African Crake, African and Diederik Cuckoos, Speckle-fronted Weaver, a variety of waxbills including Green-winged Pytilia, migrant Blue-cheeked Bee-eater and European Roller – both of which should be present in numbers - and we'll look out for small groups of Black-faced Sandgrouse as they visit the tracks in the fading light.
We'll spend the next day searching for some of this park's dry-country specialities including African Pygmy Falcon, Eastern Chanting Goshawk, Buff-crested and Hartlaub's Bustard, Orange-bellied Parrot, Yellow-collared Lovebird, White-bellied Go-away-bird, the peculiar Mottled Spinetail that should be found close to large Baobab trees, Red-and-yellow Barbet, Grey, Red-billed and Von der Decken's Hornbills, Banded Parisoma, Northern Pied Babbler, Black-crowned Tchagra, Ashy Starling, Jameson's Firefinch, Cut-throat and a good selection of resident and migrant raptors will include several vulture species, harriers and eagles. Game should be encountered throughout the drives here including good numbers of African Elephant, and there is a good chance of finding predators here such as Lion, Leopard and Wild Dog. Two nights at Tarangire Safari Lodge.
Day 6 Tarangire NP - Manyara National Park
We'll enjoy another full morning in this stunning reserve seeking out any species we may have missed the previous day before taking lunch by the main gate where opportunities for bird photography are especially good. After lunch, we take a steady drive towards Manyara National Park, stopping along the way for any new birds that we encounter. We'll check into our accommodation where a good variety of resident songbirds can be found before taking an evening drive into the nearby town of Mto wa Mbu for Bat Hawk and also to enjoy the spectacular evening roost of Yellow-billed Storks and Great White Pelicans at the edge of the park. One night at Kirurumu Lodge.
Days 7 – 8 Manyara NP - Lake Eyasi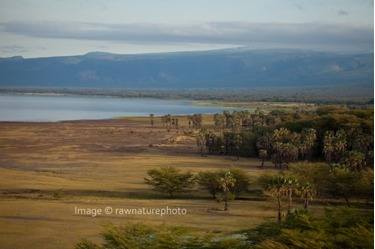 An early start will be required to be the first through the gate and into this charming National Park that is host to some smart resident birds and hopefully many migrants too. Local specialities include Crested Guineafowl and Silvery-cheeked Hornbill in the groundwater forest, a colony of dozing Black-crowned Night Heron in the Yellow-barked Acacia and then spectacular numbers of waders, the umbrella-making Black Heron and elegant Saddle-billed Stork on Lake Manyara. Raptors should include Palm-nut Vulture in the Doum Palms while Augur Buzzard and African Harrier-Hawk could turn up anywhere. Palearctic migrants should include Irania, Thrush Nightingale, numerous shrikes and warblers including Barred and Eastern Olivaceous, plus a good selection of cuckoos with Great-spotted, Jacobin and Levaillant's all possible. Interesting mammals here include Klipspringer and impressive troops of Olive Baboon.
We'll enjoy our picnic in the reserve then make the journey towards Lake Eyasi, stopping along the way for Schalow's Wheatear before arriving at one of the least visited areas of the northern Tanzania safari circuit but one that holds some spectacular bird life. We'll arrive in time for a late afternoon walk when our target bird will be Fischer's Lovebird that roost in the Doum Palms. The whole of the next day will be spent birding on foot at a leisurely pace as we scan the lakeshore for both flamingo species, African Spoonbill, migrant terns including Gull-billed Tern, vast numbers of waders including the alkaline specialist Chestnut-banded Plover, and maybe some passage Glossy Ibis.
In 2012, Adam recorded 2 Slender-billed Gull here, representing the 4th record for Tanzania so there is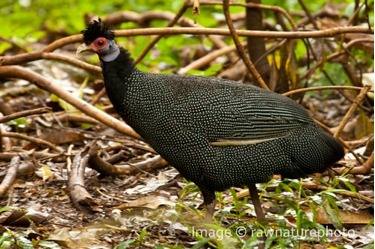 always a chance of more local rarities. The marshes could further provide Little Bittern, Purple Swamphen and Greater Painted-Snipe and on the short grass we'll search for Double-banded Courser. After leaving the lake, we'll check out the dry and woody scrub for Irania plus Greater and Lesser Honeyguides, Nubian Woodpecker, Spotted Morning Thrush and White-browed Scrub-Robin. As midday temperatures soar we'll take lunch back at base and rest during the heat of the day before resuming later in the afternoon. In addition to some quality birds, we also aim to find the elusive Striped Hyena, a species that is notoriously difficult to find on the average safari but our hosts, Chris and Nani, should be able to help us locate one. A night-walk will also be offered when we hope to find Lesser Galago (bushbaby) and maybe a mongoose or two. Two nights at Kisima Ngeda.
Days 9 – 10 Ngorongoro Crater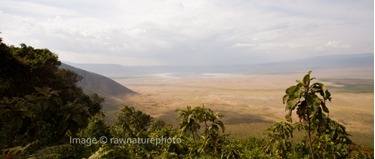 We'll spend another morning birding the lakeshore looking for any overnight arrivals and there will be the option for a cultural visit to the local Wahazabe people, the last of the East African people to communicate with a clicking language. They are nomadic and still hunt wild animals but this is an exceptional encounter with a long-lost way of life that is highly recommended. After lunch, we'll drive into the Ngorongoro Conservation Area and check into our lodge with breathtaking views across the world-famous Ngorongoro Crater.
Late afternoon birding here could produce African Hobby and a variety of migrant raptors including Steppe Eagle, Steppe Buzzard and Amur Falcon, plus smaller residents such as Striped Pipit, the noisy Hunter's Cisticola, White-eyed Slaty Flycatcher, Montane White-eye, Bronze Sunbird, Yellow-bellied Waxbill, Streaky Seedeater and the huge White-naped Raven. The following day will be spent inside the spectacular crater where our target birds include the impressive Secretarybird, Martial Eagle, Lanner, Black-winged Kite (formerly Black-shouldered), Ostrich, Kori and Black-bellied Bustards, flocks of the nomadic Abdim's Stork, stunning Grey Crowned Cranes, Anteater Chat, African Quailfinch and many more Rufous-tailed Weaver. On the wetlands we'll strive to locate a good selection of waterfowl including Spur-winged Goose, Knob-billed Duck and Red-billed Teal, plus waders such as Three-banded Plover, African Snipe and Collared Pratincole. Nearby, the attractive Kittlitz's Plover should be easy to find and we hope to connect with a flock of Caspian Plover

here.
The large variety of mammals is a major highlight of this excursion and with luck we'll find the three big cats plus our best hope of finding a Serval during the tour. Black Rhino, Maasai Giraffe, African Elephant and Cape Buffalo will be the stars of the big game here but the variety of antelope is also impressive including large numbers of White-bearded Wildebeest, or Gnu, in particular. In the forest patches we'll search for Olive Pigeon, Bearded Woodpecker, Black Saw-wing and African Firefinch and we should encounter several primates and Bushbuck here also. Two nights at Ngorogoro Wildlife Lodge.
Days 11 - 12 Ndutu
We'll start early in order to search the forested slopes of the crater for Eastern Bronze-naped Pigeon, Tambourine, Lemon and Dusky Turtle Dove, Hartlaub's and Schalow's Turaco, Green-backed Woodpecker, Cabanis's Greenbul, Mountain Yellow Warbler, White-tailed Blue Flycatcher, Collared and Green-headed Sunbirds. After breakfast, we descend from the crater rim onto the classic short grass Maasai plains passing through stunning habitat that should hold Greater Kestrel, Caspian Plover, Capped and Pied Wheatears, Silverbird and the smart Taita Fiscal, and check another site for Verreaux's Eagle that bred nearby in 2012. We'll then drop into Olduvai Gorge, famous for being the "cradle of mankind" following Louis Leakey's discovery of prehistoric hominid tools. We'll search around the museum site for Red-fronted and Usambiro Barbets, African Grey Flycatcher, Purple Grenadier and Southern Grosbeak-Canary and any migrants that may be around, including Irania.

After a picnic lunch we'll head straight to the fantastic Ndutu Lodge where, after checking-in, we'll spend the rest of the day searching the plains and among the acacias for a variety of birds such as Grey Kestrel, Double-banded and Temminck's Coursers, Pearl-spotted Owlet, African Scops Owl, Verreaux's Eagle Owl, Fischer's Lovebird, Blue-naped Mousebird, Abyssinian Scimitarbill, Spot-flanked Barbet, Buffy Pipit (formerly considered "goodsoni" race of Plain-backed, here), Eurasian Rock Thrush, Black-lored Babbler, Red-throated Tit, Buff-bellied Penduline-Tit (recently split from African), Eastern Violet-backed, Marico and Beautiful Sunbirds, Brubru, Eastern Paradise Whydah and White-bellied Canary, and there will also be good opportunities at camp to enjoy some nocturnal mammals here such as Large-spotted Genet. The following day will be spent around Lake Ndutu and the Ndutu Plains where we should encounter the vast herds of the Serengeti White-bearded Wildebeest and other mammals such as Cheetah and Golden Jackal plus the colourful Blue-headed Tree Agama. Two nights at Ndutu Lodge.
Days 13 - 14 Serengeti National Park
We'll spend another full morning in the Ndutu area before taking lunch and making our way to the Naabi Gate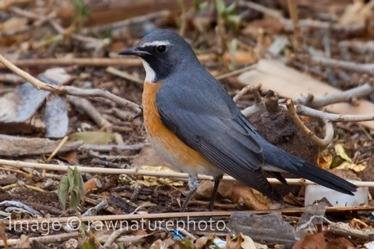 entrance to the Serengeti National Park. This area can be great for bird photography so we'll spend an hour here before travelling through the reserve to the Seronera area of the reserve, stopping along the way for birds and mammals such as flocks of Lesser Kestrel, Kori Bustard, Namaqua Dove, Southern Ground Hornbill, Rufous-naped Lark, Fischer's Sparrow-Lark and maybe Jackson's Widowbird, plus mixed herds of Thomson's and Grant's Gazelle, Eland and Topi.
We'll spend a full day exploring the Seronera sector of the park for the endemic Grey-breasted Spurfowl plus some other smart birds such as Magpie Shrike, Hottentot Teal, Coqui and Crested Francolin, lots of passage waders including Marsh Sandpiper, Meyer's Parrot, Bare-faced Go-away-bird, Green Wood-Hoopoe, African Grey-headed Woodpecker (a recent split from Grey, here), Foxy Lark (split from Fawn-coloured), a selection of swallows including Red-rumped, Mosque, Lesser Striped and the beautiful Rufous-chested, Yellow-throated and Rosy-breasted Longclaws, Stout, Winding and Pectoral-patch Cisticolas (among others), Common and Grey-backed Fiscals, both Red-billed and Yellow-billed Oxpeckers, Wattled, Superb, Hildebrandt's and Ruppell's Long-tailed Starlings and Cinnamon-breasted Bunting. Two nights at Seronera Lodge.
Days 15 - 16 Serengeti - Lake Victoria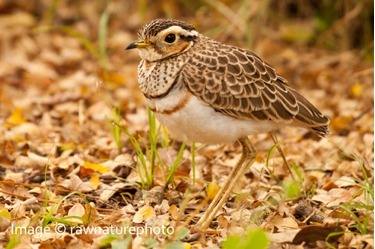 Birding in the grounds of the hotel before breakfast may provide a few new species after which we'll head off towards the western sector of the park, traversing a variety of habitats. This area is superb for Bateluer and Eurasian Bee-eater, that should be passing through in numbers, while African Wattled Lapwing and Senegal Lapwing should be easy to find here, with an outside chance of seeing some other crackers such as Ayre's Hawk Eagle, Bush Pipit and Steel-blue Whydah, all seen in 2012. Along the way, there will be great game viewing opportunities but the length of the grass will be the defining factor here. We'll leave the park by mid-afternoon before checking into the wonderful Speke Bay Lodge that overlooks Lake Victoria. This place is home to some very special birds found at few other sites in Tanzania, such as Slender-billed, Northern Brown-throated and Yellow-backed Weavers, Red-chested Sunbird, the stunning Black-headed Gonolek and Swamp Flycatcher and we'll get great photographic opportunities for the above plus Square-tailed (Gabon) Nightjar, Heuglin's Courser and Angola Swallow.
At dusk, the lodge is placed perfectly to view the huge roost of herons, egrets and ibis in the trees offshore and there's a good chance that we'll see African Fish Eagles raiding this roost for herons and egrets. After dinner, we'll look for Barn Owl before turning in for the night.
The next day will be spent walking the surroundings of the lodge, searching for goodies like Spotted Thick-knee, Klaas's Cuckoo, Horus Swift, African Pygmy Kingfisher, Usambiro Barbet, White-browed Robin-Chat, Grey-capped Warbler, Arrow-marked Babbler and Jackson's Golden-backed Weaver, plus passage migrants such as Semi-collared Flycatcher and numerous types of Yellow Wagtail. We'll head to the lake edge where we aim to locate the scarce White-fronted Plover plus Striated Heron, African Open-billed Stork, Heuglin's Gull, White-winged Tern, Blue-headed Coucal and possibly Lesser Moorhen and Black-winged Pratincole, both of which were both recorded here in 2012. Two nights at Speke Bay Lodge.
Day 17 Lake Victoria - Arusha
On our final morning, we'll enjoy a leisurely walk around the grounds before breakfast then take a slow drive to Mwanza for our early afternoon flight (2pm) back to Kilimanjaro International Airport where we'll spend a few hours birding the grounds before saying goodbye to Tanzania and hello to the journey home via a quick change in Nairobi.
Day 18 End of Tour - 16th March
Arrival in London and conclusion of a wonderful tour.
Leaders
: Adam Scott Kennedy & Vicki Kennedy

(check out their website at www.rawnaturephoto.com)

plus local driver-guides.
Ground Price:
£3995.00
- Kilimanjaro/Kilimanjaro
Group size: Minimum for tour to go ahead 4 and maximum 10 with 2 leaders.

Included in cost: Accommodation in twin or double en-suite rooms (according to availability), all meals from lunch on day 1 to lunch on last day, drinking water from van cool box, transport in exclusive 4x4 game vehicles which accommodate 6 guests each with guaranteed window seats, all parks, reserve and conservation areas entry fees, and services of all local driver-guides and leaders.
Not included: International airfare, insurance, visa fee, departure tax, drinks, tips, and items of a personal nature.

Accommodation: Ranges from very good to good, food is generally of a high standard and mostly buffet-style.
Tour Code: This tour is the classic African safari with the added bonus of hundreds of species of birds. The days can be long as it is important to be out at dawn and again out until dusk, we will endeavour to rest in the middle of the day or travel to our next destination as this is generally the least active time of day. Each vehicle will hold up to 6 passengers and we have pop-up roof to enable easy wildlife viewing. Most of the parks require us to remain within the vehicle, although outside the parks we have many areas that we can explore on foot.
Receive our e-newsletter:
Join the Zoothera e-mailing list for up-to-date news on new tours, tour reports and special offers.
e-mail info@zootherabirding.com to sign up.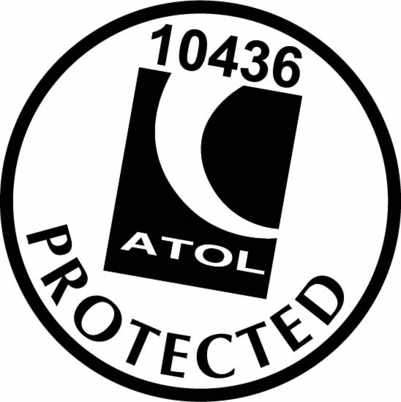 The air holidays and flights shown are ATOL protected by the Civil Aviation Authority. Our ATOL number is 10436. Please see our Terms and Conditions for more information.