Poland - Bialowieza & Biebrza
Saturday 19th May – Saturday 26th May 2012

This beautiful tranquil country offers the chance to sample some of the last remaining expanses of unspoilt marshes and primeval forest left on the continent. Our tour focuses on two of Europe's most unique and important habitats, the famous Biebrza Marshes and the ancient Bialowieza Forest. Both of these sites hold the specialities that make Poland a must for anyone interested in birdlife. At the Biebrza Marshes we will take an evening trip to see the "lek" or display ground of one of Europe's most elusive and declining species, the Great Snipe, while nearby wetlands play host to numerous warblers and water loving birds including the much sought-after Aquatic Warbler. The Bialowieza Forest has remained undisturbed by humans for thousands of years and it is here that we will search for 9 species of woodpecker, including the shy White-backed, Three-toed and huge Black. With many other exciting species such as Hazelhen, Pygmy Owl and Spotted Eagles, warblers singing from every bush plus the outside chance of seeing a Lynx or Wolf, you are sure to come away from this holiday with lasting memories and a sense of fulfilment.
Targets:
Aquatic Warbler

Great Snipe

Citrine Wagtail

Black Woodpecker

White-backed Woodpecker

Bluethroat

Penduline Tit

White-tailed Eagle

Three-toed Woodpecker

European Bison

Pygmy Owl

European Bee-eater

European Roller

Corncrake

Wryneck

Lesser Spotted Eagle

Red-breasted Flycatcher

White-winged Tern

Hazelhen

Elk
Day
1
Arrive Warsaw – Nowogrod

-
19th May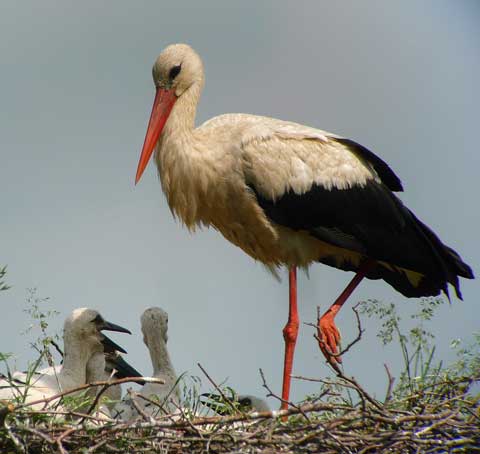 We take a morning flight from London to Warsaw, Poland, where we will join our local guide and head for the edge of the southern basin of Biebrza. En-route we will stop to look at meadows in the Bug river valley. The whole valley supports over 100 species of birds and we can hope to see White and Black Stork, Honey Buzzard, Lesser Spotted Eagle, Black-tailed Godwit and Bluethroat, while the rasping sound of Corncrakes and the song of Thrush Nightingale should be heard all around and will form a constant backdrop to our birding throughout the holiday. After our evening meal a stroll down to the Narew River usually gives us a great opportunity to see European Beavers and roding Woodcock! Night in Nowogrod.

Day 2
Narew River Valley – Goniadz, Biebrza
A morning's birdwatching in the Narew valley close to our hotel should provide us with many memorable sightings. This is a truly picturesque setting in which to go birdwatching and the first few hours in the morning can be magical. Here amongst flower-filled meadows and hedgerows, where the river often bursts its banks we will look for Common Crane, Spotted Crake and Corncrake, Marsh Harrier and Common Snipe, while the sound of "booming" may give away the presence of a Great Bittern. The high pitched whistles of Penduline Tits will become familiar as we search for Common Rosefinch, Woodlark, Fieldfare, Thrush Nightingale, Marsh, River and Grasshopper Warblers. Later we can continue our search of the southern basin, which is good for raptors and other birds such as Little Bittern, Woodcock, Bluethroat, sometimes Citrine Wagtail and several species of marsh tern, including the spectacular White-winged Tern.



Day 3

Biebrza Marshes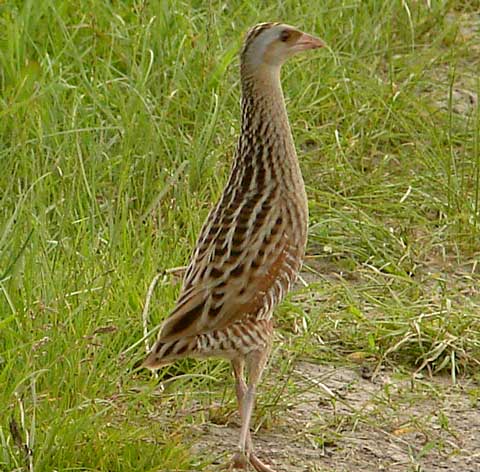 Today we have a full day visit to the southern basin of Biebrza. About 30km long by 10 km wide this swampy area, which is largely uninhabited, forms part of the Biebrza National Park. 165 species of birds have been recorded here and thousands stop off during spring and autumn migrations. Our good friend is head warden of these marshes and through him we have access rights to areas no other company can visit. Our insight into these marshes and all their wonderful wildlife will be second to none as no-one knows the area better. Good numbers of birds will be present and we will search for Lesser Spotted Eagle and if we are lucky Spotted Eagle, as well as Hoopoe, Great Grey Shrike, Golden Oriole, Icterine Warbler, Common Cuckoo and Hobby. In another area we could get superb views of the stunning Bluethroat, as well as Penduline Tit, Reed Bunting, possibly Honey Buzzard, Montagu's Harrier and a variety of other wildlife such as Sooty Copper butterfly and Hairy Hawker dragonfly. This is also home to Elk and Bison, although we would be lucky to see the latter. We have three nights in a small riverside town.



Day 4

Biebrza Marshes
After another early morning's birding we will explore the marshes of the central basin. The nature of this area is different from the southern part, not so wild, and the landscape is enriched by sandy mounds and patches of forest. Of the 170 species that nest here, birds of prey are well represented and we shall look for the huge White-tailed Eagle, as well as Spotted, Lesser Spotted and Short-toed Eagles, three species of harrier, and possibly the elusive Corncrake and both Little and Spotted Crakes which are present but difficult. Other interesting species in the area include Garganey, Black Grouse, Ruff, Great Snipe, Black-tailed Godwit and Curlew. The area also holds the world's most important and largest population of the rare Aquatic Warbler, and scanning through the endless sea of sedges should find us this strikingly marked bird. In the evening we will make a special visit to a Great Snipe lek. Here as dusk falls we could witness the extraordinary displays of

these rare and secretive birds, although nowadays they are becoming increasingly difficult to see, and good views can be dependent on how long the grass is.. If we are lucky we will also have the chance to compare these with Common and possibly Jack Snipe, plus Woodcock. Other species we should encounter during the day will include Grey-headed and White-backed Woodpeckers, Aquatic Warbler, Bluethroat, Red-breasted Flycatcher and both Black and White Storks.
Day 5 Biebrza - Bialowieza
Today we transfer to Bialowieza, stopping en-route at an attractive wetland that holds a host of water loving birds. Cranes and storks strut around while grebes are common, and we should see beautiful breeding plumaged Red-necked, Great Crested, and with luck Black-necked Grebes. There will be flocks of marsh terns hawking for insects over the water and these will include Whiskered, Black and the beautiful White-winged. Waders will vie for our attention, while warblers such as Savi's, River, Barred, Great Reed and Marsh sing from all directions. In the reeds Great Bitterns can be heard calling and we always have the chance of seeing Little Bittern. With flycatchers, Penduline Tits and Golden Orioles adding to the ambience we will eventually move on to a sand quarry which has held breeding European Bee-eaters. Hopefully they will still be present, but they are very vulnerable and on the edge of their range. There may be a few other birds present here such as Tawny Pipit and Ortolan Bunting and we will try and find these. We will spend the next 3 nights at Bialowieza.

Days 6 - 7 Bialowieza Forest


We will visit many areas of this huge forest, but a highlight will be our visit to a restricted part of the reserve. Walking through the Bialowieza National Park, one of the largest areas of the remnant lowland forest that once cloaked much of Europe is like stepping back in time some two thousand years. Once again we will meet another very good friend and expert guide for this superb National Park. He knows this area better than anyone and we can look forward to a most informative and welcome visit. There are many special bird species here and we will search for woodpeckers that include Grey-headed, White-backed, Middle Spotted, Green, Lesser Spotted, Great Spotted, Three-toed and Black. We have even seen Syrian Woodpecker nearby but this would be unexpected. At ground level we may spot the elusive Hazelhen, while in the skies above Lesser Spotted and Short-toed Eagles soar alongside Honey Buzzard, Goshawk and Black Stork. Pygmy Owls haunt the woods, as do Red-breasted and Collared Flycatchers, the not so common Nutcracker, Common Rosefinch, Wryneck, Thrush Nightingale and both Icterine and even Greenish Warblers. Part of the forest is also home to one of Europe's last remaining herds of Wisent, the rare European Bison, which has been saved from the brink of extinction. With more than a little luck we could even come across a Beech Marten, Lynx or Wolf, as they are all present. We will take another walk through the managed part of the Bialowieza forest giving us better opportunities to see large mammals such as Red and Roe Deer and Wild Boar. Again we can search for some of the more elusive woodpeckers – on one of our tours we saw all 10 European species! Birds such as Red-backed Shrikes and Hawfinches should prove a little easier to find and we have even found breeding Blyth's Reed Warbler. Butterflies and dragonflies also abound, and for anyone interested in these we should build up an impressive list which should include species such as Camberwell Beauty, Poplar Emperor, Map Butterfly, Eastern Short-tailed Blue, Clouded Apollo, Dusky Meadow Brown, Swallowtail and Chequered Skipper, plus Common Clubtail, Downy Emerald, Lesser Emperor, Yellow-spotted Whiteface and Blue Chaser.

Day 8 Bialowieza - Warsaw – 26th
After our final morning's birding which should enable us to catch up with any species we may have missed, we will head back to Warsaw in time for our early evening flight back to London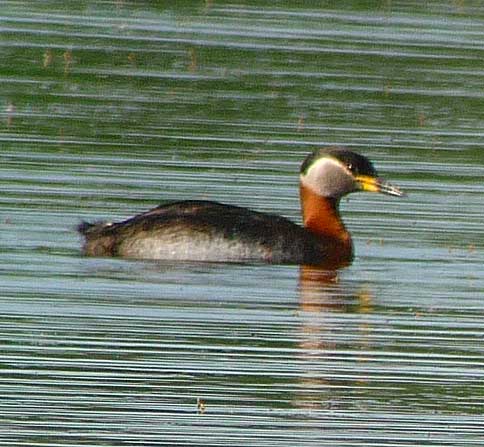 Leader:

Viv Stratton & Henryk Sulek
Single supplement

: £150.00


Group size: Minimum for tour to go ahead 4 and maximum 10.
Included in cost: Accommodation in twin rooms en-suite, all meals, ground transport, all entrance fees, water and services of all leaders and local guides.
Not included: International airfare, insurance, drinks, tips, and items of a personal nature

Accommodation: Our hotels and lodges vary in quality from good to
excellent, and all are within easy reach of the areas we wish to bird.


Tour Code: This is a standard birding tour with all day birding. Walks are generally easy and on flat ground, occasionally some areas may be wet underfoot, especially the Great Snipe lek. Be prepared for some early mornings as this is with doubt the best time to be out looking for wildlife. The weather can be unsettled at this time of year, so expect some cooler weather as well as hot sunny weather.

Receive our e-newsletter:
Join the Zoothera e-mailing list for up-to-date news on new tours, tour reports and special offers.
e-mail info@zootherabirding.com to sign up
Recommended Books, CD's and more from NHBS. Click on - Buy from NHBS - to go straight to website!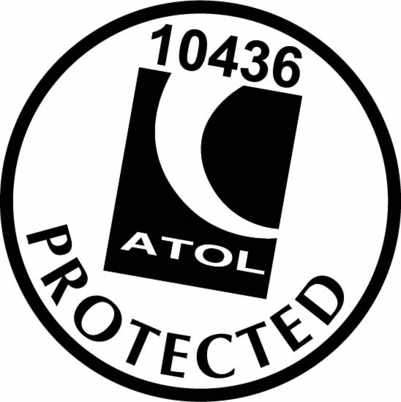 The air holidays and flights shown are ATOL protected by the Civil Aviation Authority. Our ATOL number is 10436. Please see our Terms and Conditions for more information.