Ecuador- The Wild Side!
Sunday 01st July – Saturday 14th July 2012
The bird rich country of Ecuador has always had a lot to offer and now with the brand new Sumaco Wildlife Lodge, we can

combine a superb tour taking in not only this fabulous destination but also Gareno Lodge and set in the black waters amongst lush tropical forest the superb Napo Wildlife Centre. Our newly designed tour to Ecuador takes advantage of some fabulous and less well known sites thus enabling us to see a wide variety of species that are exceptionally rare or very localised and difficult to see on a more general itinerary. Be amongst the first to experience luxury birding in the brand new Wild Sumaco Lodge where rare and exciting birds are regular in this setting amongst subtropical foothill forest. Hummingbirds feeders from the veranda attract Gould's Jewelfront, Napo Sabrewing, Ecuadorian Piedtail, Many-spotted hummingbird, Black-throated Brilliant and Grey-chinned Hermit. Nearby we could find Band-bellied Owl, Foothill Screech-Owl, Coppery-chested Jacamar, Chesnut-tipped Toucanet, Blue-browed Tanager, Dusky-billed Parrotlet, Grey-tailed Piha, Yellow-throated Spadebill, Chestnut-crowned Gnateater, Ornate Antwren, Wing-banded Wren and White-crowned Tapaculo. The rustic lodge of Gareno offers even more specialities with day roosting Rufous Potoo, Fiery Topaz, Pavonine Quetzal, Yellow-billed Nunbird, Yellow-billed Jacamar, Black-bellied Cuckoo, White-Plumed Antbird, Golden-headed Manakin and Spotted Puffbrid. With luck there may even be a Harpy Eagle nesting nearby! Beautiful scenery and surrounding a black water lake The Napo Wildlife Centre is a dream where can visit 2 clay licks for Scarlet Macaws, and several species of Parrots and Parakeets, and add a big variety of mammals, reptiles, insects and plants, plus of course the inquisitive Giant Otter! With many other species during the tour such as Blackish Nightjar, Yellow-throated Tanager, Cliff Flycatcher, Wire-crested Thorntail, Military Macaw and Orange-breasted Falcon this tour is a must for those new to the neotropics and to those who have been before.
Scarlet-breasted Fruiteater

Yellow-throated Spadebill

Chestnut-crowned Gnateater
Day 1
Arrive Quito
- 01st July
Upon arrival in Quito we will transfer 45 minutes to our comfortable accommodation for an overnight stay
Days 2 - 3 Gareno Lodge
Leaving Quito we will head for Gareno Lodge for a 2 night stay, stopping to bird along the way. This rustic lodge off the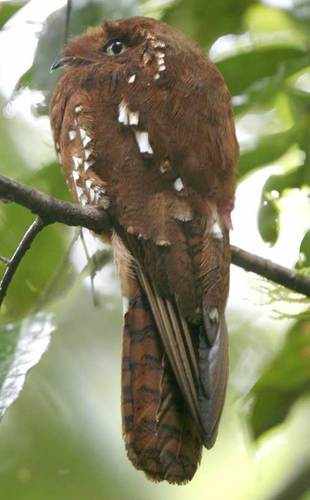 beaten track is an ideal base to search for a variety of species difficult to encounter elsewhere. Gareno is set amidst magnificent lowland primary forest, and with a stream nearby and a good trail system you do not need to go far to start birding, in fact you just need to open your cabin door! Home to the Huaorani Indians, our stay here will be enlivened by a host of sought after species. The Rufous Potoo is one of these and can often be found on its day roost close to the lodge. Other specialities include Brown Tinamou, Pavonine Quetzal, Cobalt-winged Parakeet, Black-headed Parrot, Yellow billed Nunbird, Black bellied Cuckoo, Silvered, White-shouldered and White-plumed Antbirds, Rufous-tailed, White-flanked and Grey Antwrens, Golden-headed Manakin, Spotted Puffbird and hopefully Harpy Eagle which has nested in the area several times! Birding the quiet road above the lodge we could encounter many excellent species and if the trees are in flower maybe even the dazzling Fiery Topaz will put on a show for us. Raptors may include White Hawk, Black Caracara, and the noisy Red-throated Caracara, while a host of other gems would entice anyone back to this wonderful country. Our search could turn up such delights as Ivory-billed and Many-banded Aracaris, White-throated Toucan, Purple-throated, Spangled and Plum-throated Cotingas, Purple Honeycreeper, Black-faced Dacnis, Rufous-bellied Euphonia, White-bearded and Great-billed Hermits, Black-tailed Trogon, White-eared, Yellow-billed and Brown Jacamars, Gilded Barbet, Red-stained Woodpeckers, Cinereous Antshrike, Pygmy and Moustached Antwrens, Striated Antthrush, Blue-backed Manakins, and both Flame-crested and Fulvous-crested Tanagers. The shy Chestnut-headed Crake inhabits this area but we would count ourselves lucky to glimpse this skulker! We would count ourselves even luckier to hear let alone see the mythical Nocturnal Curassow which we hope our local guides have a recent stake out for. Fruiting trees act like a magnet to crazed feeding flocks and if we are lucky we could come across Yellow-backed, Masked, Opal-rumped and Opal-crowned Tanagers, Speckled Spinetail, Chestnut-winged Hookbill, Brown Nunlet, Chestnut-winged Foliage-gleaner, Cinnamon-throated and Lafresnaye's Woodcreeper, Spot-winged Antshrike, Sooty, White-plumed, Bicoloured and Hairy-crested Antbirds, Dugand's Antwren, Double-banded Pygmy-Tyrant, Zimmer's Flatbill, Reddish-winged Bare-eye, Pink-throated Becard and Wing-barred Piprites.
Two nights Gareno Lodge
Day 4 Loreto Road


We'll have an early morning excursion for any species still needed before we set off towards the Loreto Road a famous area that could turn up very little or a whole host of fascinating species. The lodge we will base ourselves is ideal for us to work the Loreto road and its numerous specialties. Military Macaws can be seen in this area, as can the delightful Yellow throated Tanager, Scarlet-breasted Fruiteater, Cliff Flycatcher, White-capped and Magpie Tanagers, and a host of hummingbirds including White-tailed Hillstar and Wire-crested Thorntail made better again if the trees are in flower. With luck on our side we may also come across either a Blackish Nightjar, or even Orange breasted Falcon. Night Orchids Paradise Lodge.
Days 5 - 7 Wild Sumaco Lodge
From the Loreto road we set off to the new and exciting Wild Sumaco Lodge where rare and sought after species are regular amongst the subtropical foothill forests. You will be amongst the first to experience luxury birding from this brand new lodge named after the nearby Sumaco Volcano. Relax on the veranda where hummingbird feeders attract such delights as Gould´s

Jewelfront, Napo Sabrewing, Many-spotted Hummingbird, Ecuadorian Piedtail, Gray-chinned and Green Hermits, Racket-tailed Puffleg, Violet-headed Hummingbird and Black-throated Brilliant. Nearby amongst the foothills of the volcano the lush tropical foothill forest with tumbling streams and orchid covered trees, play host to an amazing assortment of rare and range restricted species such as Olive-chested Flycatcher, Blue-rumped Manakin and Olivaceous Greenlet. Roadside birding and forest trails should provide even more opportunities to

look for specialities such as Buff-throated and Black-and-white Tody-Tyrants, Golden-winged Manakin, Olive Finch, Wire-crested Thorntail, Golden-tailed Sapphire, Golden-olive and Smoky-brown Woodpeckers, Black-billed Treehunter, Olive-backed Woodcreepers, Yellow-breasted and Rufous-winged Antwrens, White-backed Fire-eye, Ecuadorian Tyrannulet, the recently-described Foothill Elaenia, Marble-faced Bristle-Tyrant, Slaty-capped, Cliff and Lemon-browed Flycatchers, Coraya, Thrush-like and Wing-banded Wrens, Rufous-naped Greenlet, Orange-eared, Golden-eared, Spotted and Paradise Tanagers, Golden-eyed Flowerpiercer and Russet-backed Oropendola. There are of course many other species in and around the lodge and we may encounter Sunbittern, Dusky-billed Parrotlet, Band-bellied Owl, Foothill Screech-owl, Coppery-chested Jacamar, Chestnut-tipped Toucanet, White-streaked Antvireo, Chestnut-crowned Gnateater, Ornate Antwren, Blue-browed Tanager, Yellow-throated Spadebill, White-crowned Manakin the elusive Northern White-crowned Tapaculo, Grey-tailed Piha, or even a roosting Great Potoo. Whatever we see there are sure to be a few surprises and we are set for a fantastic time. Three nights Wild Sumaco.
Days 8 - 11 Napo Wildlife Centre - Amazon
After breakfast we will drive towards Coca to catch the boat to Ecuador's finest birding destination the famous Napo Wildlife Centre where we will spend the next 4 nights. The impeccably designed lodge consists of 10 cabins nestled on a beautiful lake surrounded by pristine rain forest providing unforgettable bird and wildlife viewing opportunities. This superb lodge is located by the Anangucocha lake, which is part of the Yasuni National Park. Here you will find the perfect base set in beautiful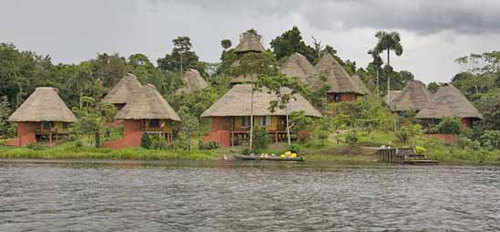 scenery and surroundings on a black water lake where you not only see countless species of birds but can sometimes see Giant Otters and a big variety of mammals, reptiles, insects and plants. Species we could encounter on the journey are Black Caiman, Great, Snowy and Cattle Egrets, Greater Yellow-headed Vulture, Yellow-headed Caracara, Collared and Pied Plovers, Large-billed and Yellow-billed Terns, Sand-coloured Nighthawk, all 5 species of kingfisher, Swallow-wing, Chestnut-eared Aracari, Drab Water-Tyrant, Bare-necked Fruitcrow and Violaceous Jay. The lodge has two purpose built blinds that aid the viewer to get excellent views of a variety of superb species. The blind nearest the Napo (Saladero de Loros) is typically visited by hundreds of individuals of Mealy Parrot, Yellow-crowned Parrot, Orange-winged Parrot, Blue-headed Parrot, Dusky-headed Parakeet, and occasional White-eyed and Cobalt-winged parakeets. This blind is huge, with plenty of space for upwards of 30 guests at a time, and even includes a basic bathroom. Access is a simple 50m walk along an improved path. The next blind in the forest (Saladero de Pericos) is visited by a thousand or more Cobalt-winged Parakeets. The noise is incredible! The area can also hold Orange-cheeked Parrots and rarer species such as Scarlet-shouldered Parrotlet and occasional Scarlet and Red-and-Green Macaws. Access to the clay lick involves a 700m hike on an improved path with stairs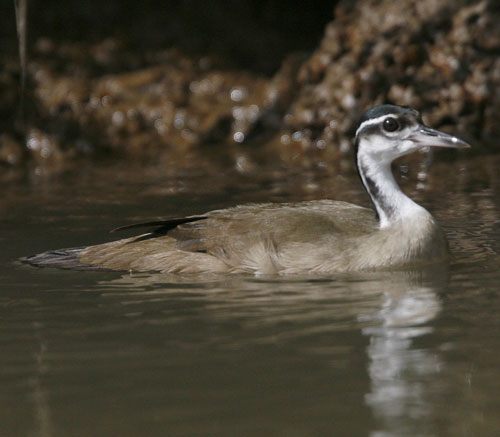 and boardwalks. The blind here will hold upwards of 20 guests and affords fantastic views. Birdwatchers will note that this is where one can find the famous "Manakin Trail" with 6 species of Manakins including Orange-crested and Wire-tailed Manakin. If that's not enough the canopy tower opens a whole new world to guests of the Napo Wildlife Centre. Flocks of colourful tanagers pass right through the canopy while Blue-and-yellow Macaws fly past, and in nearby trees both Spider and Howler Monkeys search for fruit. White-throated and Channel-billed Toucans call in the early mornings and afternoons, and the life of the forest canopy opens before you (lucky guests have even seen both Harpy Eagles and Crested Eagles in a single morning!). Animals that are virtually impossible to see from the forest floor far below are suddenly right beside you, oblivious to your presence. Napo is the best place in Ecuador to see mammals and in particular primates with 12 species possible during a 4 day stay. Amongst these we have chances to see Red Howler Monkey, White-fronted Capuchins, Monk Sakis, Black Spider Monkey, Squirrel Monkey, Saddle-backed Tamarin and White-fronted Capuchin. The Golden-mantled Tamarin which is the logo of the Wildlife Centre is only found South of the Napo River, and so the Napo Wildlife Centre is the only lodge on the Upper Napo River to hold this species, while up to six species of monkeys have been seen in a single afternoon from the Dining Hall! Giant Otters are also seen on the rivers. There are two family groups that move among their dens, and they are found in all of the streams and in the lake in front of the lodge.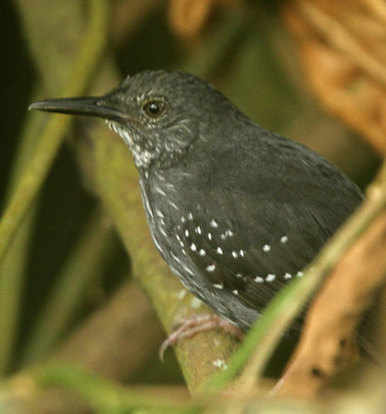 These Giant Otters are one of the reasons that no motorized boats are allowed on the streams or lake, and they appear to be curious when visitors happen upon them. Again, Giant Otters are not found on the north bank of the Napo, so Napo Wildlife Centre is the only lodge on the Upper Napo River to have this species. Other mammals include Peccaries, Tapir and Brocket Deer, and all of the Cats which are of course difficult to find, but when found are generally seen quite well. Amongst the prolific variety of birds we could see specialities such as Black-necked Red-Cotinga, Plum-throated Cotinga, Long-tailed Potoo, Undulated Tinamou, Slender-billed Kite, Hoatzin, both Agami and the much sought after and difficult Zigzag Heron, Sungrebe, Scarlet-shouldered Parrotlet, Rufous-throated Sapphire, Festive Coquette, Cinnamon and Citron-bellied Attila, Great Jacamar, Rufous-capped Antthrush, Ocellated Poorwill, Ecuadorian Cacique, Brown Nunlet and Fulvous Shrike-tanager, Short-billed Leaftosser, Undulated and Dusky-throated Antshrikes, Rio Suno Antwren, White-plumed, Spot-backed, Silvered and Black-and-white Antbird, Cinnamon-throated Woodcreeper White-chested Puffbird, Lesser Wagtail-Tyrant, White-bellied Spinetail, Mottle-backed Elaenia, Large-billed Seed-Finch and Coqueta Seedeater. With over 560 species recorded from the area it is clear that this is just a flavour of things to come!
Four nights Napo Wildlife Lodge
After some final bird here this morning we will leave for the boat ride back to Coca and flight back to Quito, overnight our Guides Guest House.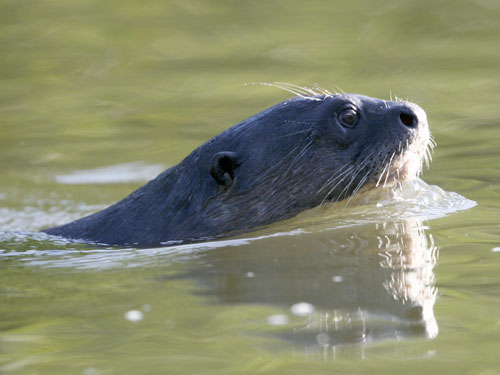 Day 13
End of Tour
- 13th July
This morning we will transfer to Quito airport for our return international flight.

Day 14
- 14th July
If you have travelled from the UK you will arrive back today
Leaders: Juan Carlos Calvachi
Ground Price:

£2195.00
- Quito/Quito
Airfare:

£800.00
(Approx)

Single supplement

:
£295.00
Group size: Minimum for tour to go ahead 4 and maximum 10
Included in cost: Accommodation in twin rooms en-suite, private transportation, all meals, entrance fees, 1 internal flight, boat trip, water and snacks, and services of guides.
Not included: International flight, insurance, drinks, tips, and items of a personal nature.
Accommodation: All the accommodations range in standard. Gareno is basic, en-suite cabins with no electricity, Wild Sumaco very comfortable and of a high standard, while Napo is also very good and an ideal place to explore rivers, lakes and forest.
Tour Code: This tour is designed to visit lodges that are mostly new to the birding scene or as in the case of Napo are famous as one of Ecuador's finest birding destinations. Juan Carlos will be our guide for all but the Napo Wildlife Centre where we will have one of the lodge's exceptional local guides.

Receive our e-newsletter:
Join the Zoothera e-mailing list for up-to-date news on new tours, tour reports and special offers.
e-mail info@zootherabirding.com to sign up.
Recommended Books, CD's and more from NHBS. Click on - Buy from NHBS - to go straight to website!